Emotional homecoming for Cambodian held by pirates for almost 5 years
Cambodian Nou Borey is one of the four Cambodian sailors held captive by Somali pirates for nearly five years. Last week, he returned to his home in Kampong Cham. Channel NewsAsia's Pichayada Promchertchoo witnessed his emotional homecoming.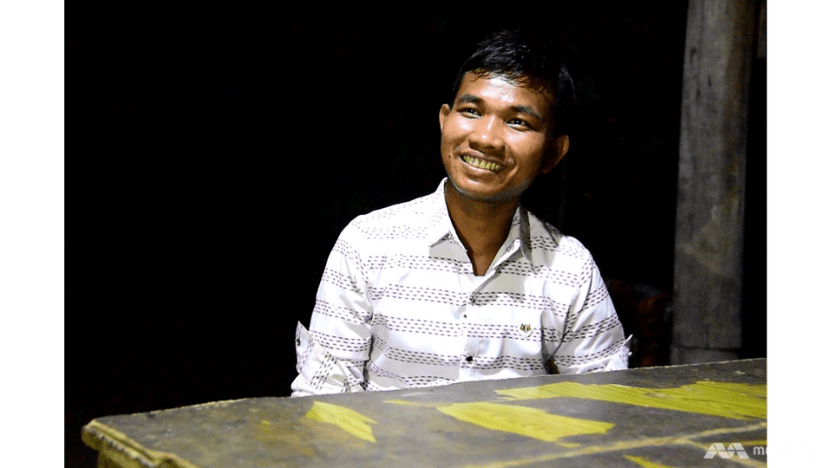 STEUNG TRANG, Cambodia: When Nou Chanthol received a phone call from her son in 2012, his message sent a chill down her spine.

"Mum, I've been captured by pirates. Please don't think of me anymore. I don't know when I can go home. Nobody is going to help me," Nou Borey told his mother.

It was only his second phone call home since he left Cambodia in 2010 for a job on a fishing vessel, which took him to Singapore, Dubai and Mauritius. While floating near the Seychelles in March 2012, a group of Somali pirates spotted his ship. They killed his captain, hijacked the ship and took 28 sailors hostages – men from Cambodia, China, Indonesia, the Philippines, Taiwan and Vietnam.

Two of them later died from illness. The rest endured a years-long ordeal in Somalia. "Life was extremely hard. We rarely got to eat, drink or even relieve ourselves," Borey told Channel NewsAsia soon after arriving back at his home in Kampong Cham last week.

"We stayed on the ship, out in the sea, for more than a year. Then we were taken ashore and locked up in the jungle."

"I didn't think I'd have a chance to come home. Life was so difficult," Borey said. (Photo: Pichayada Promchertchoo)

Upon his return last Friday (Nov 4), the 26-year-old was overwhelmed. Dozens of family members and friends had gathered around his small house, craning their necks whenever a car headlight pierced through the darkness in the far distance.
However, his trip back home was not smooth. The road to his remote village was rough and muddy after heavy rains. The van carrying him was stuck in the mud and a truck was dispatch to the rescue.

The delay mattered little, however, when Borey embraced the family he had missed for for so many years. He was home.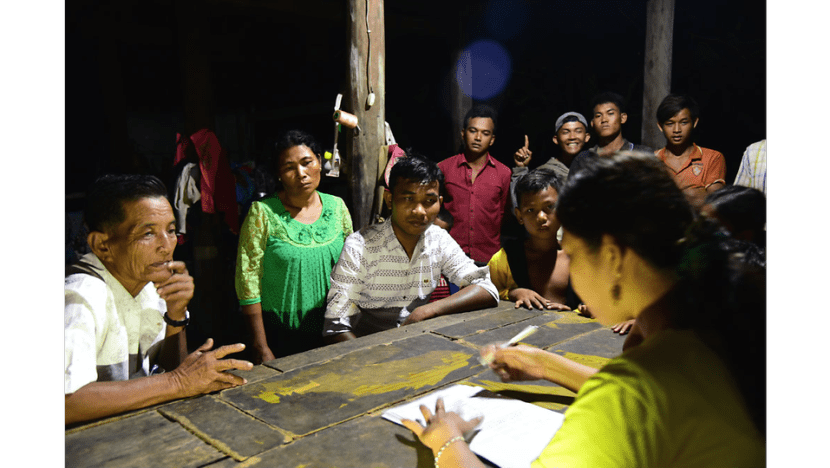 Borey receives a warm welcome by his friends and family upon his return. (Photo: Pichayada Promchertchoo)
The night was full of hugs, smiles and tears. His 11-year-old brother Nou Rian, although unable to remember him after such a long absence, could not hold back his excitement. "I'm so excited and happy. I rarely saw him when he was home. I only remember seeing him once," the boy said.
People in the village had missed Borey too and could not wait to hear the first-hand account of his harrowing experience with the pirates.
"When the pirates came, I was having a shower. Our captain fired into the air to threaten them but he hadn't switched off the light in his cabin. So they saw him and shot his throat, killing him."

SHOT AND STARVED
At the time of the hijacking, Borey was on board Omani-flagged fishing vessel FV Naham 3. The pirates ordered one of the crew to steer the ship and follow them to Somalia, where they were held for ransom for almost five years. Based on the data of Oceans Beyond Piracy (OBP) – a non-profit organisation tackling the issues of maritime piracy – the crew are the second longest-held hostages captured by Somali pirates.

For more than one year aboard the ship, life was hard but tolerable. The captives had access to food they had pre-stocked, but the situation changed for the worse when the ship was sunk in 2013. All the hostages were transferred to the mainland, where they were held in dreadful conditions until their release on Oct 22, nearly five years after their initial capture.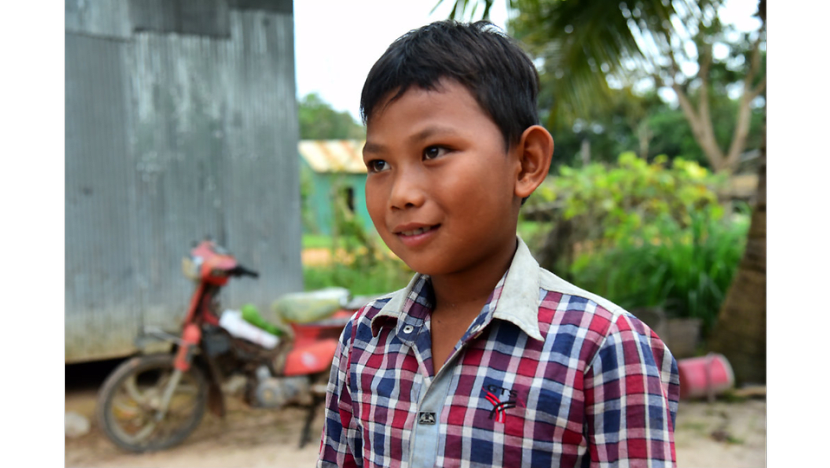 "I won't work abroad, I'm afraid I'll be captured and tortured," Rian said after learning about Borey's captivity. (Photo: Pichayada Promchertchoo)

Borey never thought he would travel that far when he left his village in 2010 for a job on a fishing boat and a promise of US$150 per month. The then truck driver was hoping he could send home at least US$600 every year but it never happened. Instead, he received nothing but trauma and a gunshot wound to his right foot.

"The pirates asked me to cook rice but I didn't do it. Instead I asked them if I could go to the toilet. As I was walking away, one of them pointed a gun at my chest. We argued a bit and he fired at my feet."

The injury was never treated properly. Borey was only given some medication to reduce the pain. However, the gunshot was nothing compared to hunger, he explained. During their captivity, each hostage was only allowed a small cup of rice with beans once a day. "One time, when all of us were badly ill, the pirates went hunting for birds and shared them with us," he said.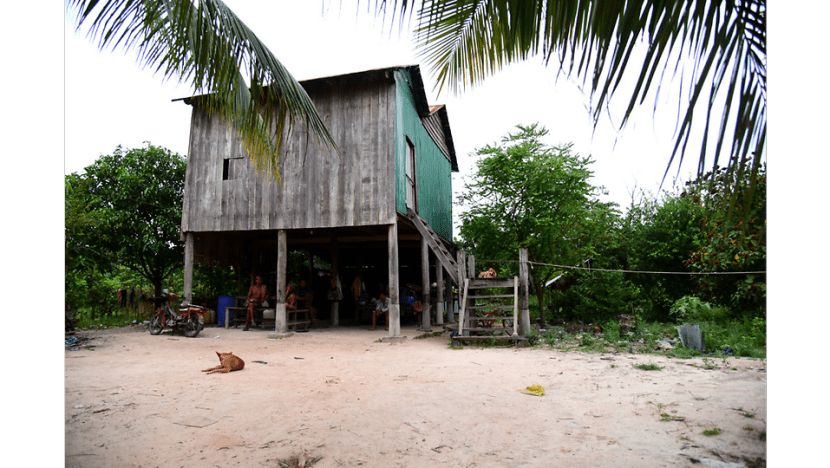 Borey's house is in a remote village in Kampong Cham, where most of the villagers earn little incomes from manual labour in plantations. (Photo: Pichayada Promchertchoo)
One of his fellow Cambodians, Nhem Soksan, nearly died from severe diarrhoea. "He didn't have enough water and had to drink his own urine. But he managed to recover," Borey said.

RANSOM

Like most of the families in his village, Borey's can barely make ends meet. Their scarce incomes derive from manual work in plantations, where his parents are hired to spray pesticide and harvest agricultural produce. So when his mother learnt about demands for a ransom to be paid, she knew his chances of coming back alive were slim.

"I cried and prayed in front of his photo. I said: My dear son, if you're still alive, please let me see you in my dream," Chanthol said.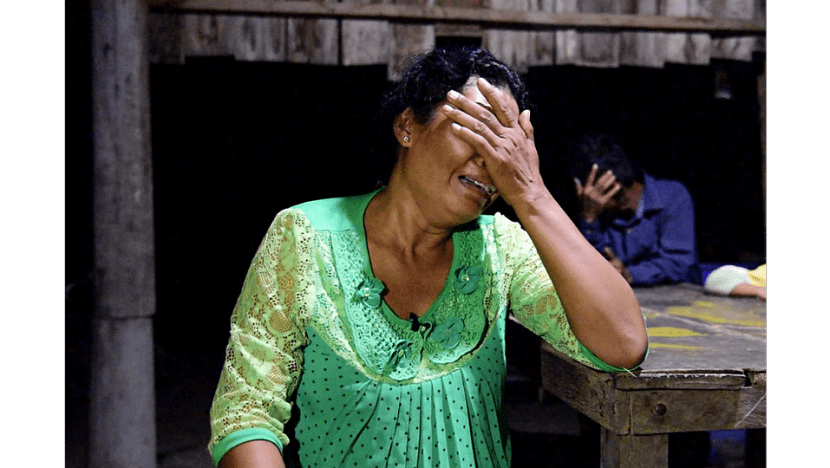 Even Borey himself gave up hope of being freed. "I thought of my family a lot but didn't think I'd have a chance to go home. They asked for so much money."

According to him, the pirates demanded tens of thousands of dollars for his freedom. He said the organisations involved in the negotiation efforts originally offered his captors US$80,000 for his release before increasing the sum to US$1.2 million. Both the offers were rejected.

"As for the third time, I had no idea how much they offered the pirates or how they reached an agreement with them but they released us," Borey said.

The negotiation took 18 months and resulted in the release of the 26 captives – the last group of hostages held by Somali pirates.
Borey's first day at home was overwhelming. "I can't describe how I feel," he said. Asked about his future plans, the former captive said he does not have any yet. However, one thing is clear: "I'll never work abroad ever again".

Follow Pichayada Promchertchoo on Twitter @PichayadaCNA