G20 leaders' denouncement of Russia's invasion of Ukraine is important: PM Lee
On the final day of the two-day G20 summit, leaders of the world's major economies issued a declaration deploring "in the strongest terms" Russia's aggression against Ukraine.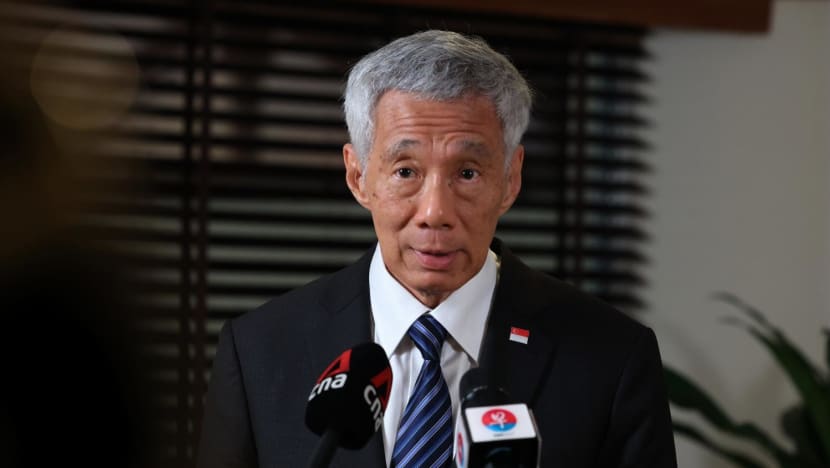 NUSA DUA, Indonesia: Prime Minister Lee Hsien Loong said on Wednesday (Nov 16) that it was important that the Group of 20 (G20) leaders expressed their views on Russia's invasion of Ukraine as it would have been a "weakening of their moral case", had they not done so. 
On Wednesday, G20 leaders issued a declaration deploring "in the strongest terms" Russia's aggression against Ukraine.
The final communique said the majority of members strongly condemned the war in Ukraine, but noted there were other views.
Meanwhile, Russia's Foreign Minister Sergei Lavrov, who is representing the country at the summit in President Vladimir Putin's absence, accused the West of trying to politicise the declaration.
Speaking to journalists at a media interview, Mr Lee said: "We did not expect him to change his view as a result of hearing what the G20 members said."
"But I think it is important that these views were expressed, and that Russia knows that this is the weight of the opinion of the international community and that view that Russia is in the wrong has not changed."
"If we had not said those statements or if we had not been able to put those statements into the communique, I think it would have been a weakening of our moral case and a weakening of the pressure which is necessary to be brought to bear on a country which has transgressed against international norms and undermined the UN Charter," he added.
Mr Lee was wrapping up his three-day working visit to Indonesia's resort island of Bali, where he attended the G20 Leaders' Summit.
Singapore is not a G20 member but the country has been invited to participate in many past summits and related meetings as the convenor of the Global Governance Group (3G) – an informal grouping of 30 small- and medium-sized members of the United Nations.
Established by Singapore in 2009, the 3G aims to promote greater dialogue between the G20 and the broader UN membership.
Turning to US-China relations, Mr Lee said while the outcome of the recent meeting between United States President Joe Biden and Chinese President Xi Jinping in Bali was positive, it will take time for the two countries to resolve their issues.
"The meeting has shown the intention of both sides to stabilise relations and to avoid a conflict and to work together to resolve the very difficult problems which are between them," he said.
He also noted that the two countries are renewing cooperation on areas including climate change, with US Secretary of State Antony Blinken set to travel to China to follow up on the discussions in the first quarter of next year.
"They are starting to deal with the problems but of course, the problems themselves are very difficult ones and it will take some time to resolve and I think it will be tough," he said.
"I think it's a positive outcome but it's far from the end of the issue," he added.
With the world becoming increasingly troubled, Mr Lee said Singaporeans need to be psychologically prepared and stay united.
"What happens in Ukraine is already affecting us in terms of inflation, the cost of energy, the cost of food, and the preoccupation with security issues," he said.
"If there is a conflict in our part of the world or problems between US and China that will most definitely affect us," he said. "It could be instability in the region. It could be considerable economic impacts on investment flows, on trade flows."
On Wednesday, Mr Lee met with Indian Prime Minister Narendra Modi and reaffirmed strong bilateral relations. The two leaders discussed ways to expand cooperation in new areas such as digitalisation and energy security, according to PM Lee's press secretary Chang Li Lin.
Mr Lee also met with South African President Cyril Ramaphosa and French President Emmanuel Macron.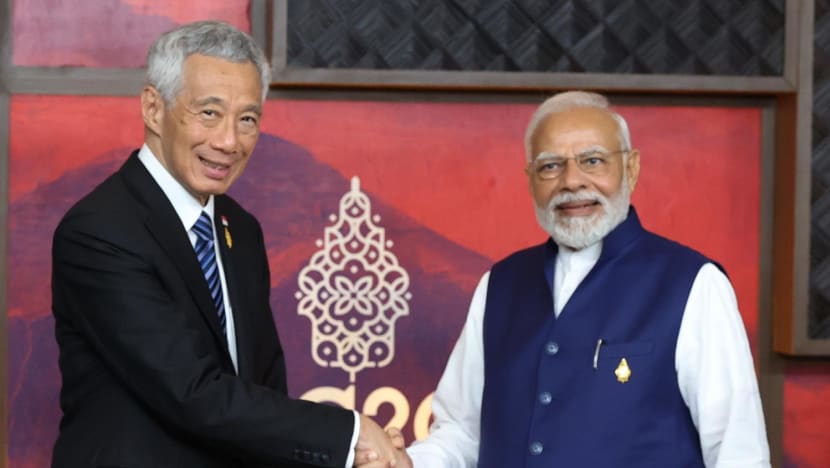 Earlier in the day, Mr Lee participated in a working session on digital transformation, where he highlighted opportunities for more international cooperation in the digital economy.
To facilitate the ease of doing business, he suggested improving interoperability of cross-border rules, standards, data frameworks and policies as well as tapping on digital innovation.
He also called on leaders of the world's major economies to develop consistent international regulation for digital assets.
This will help to address potential risks to financial stability as digital innovations proliferate and become more interconnected, he said.