New cryptocurrency licensing rules kick in for Hong Kong's retail investors
The new regulatory framework came amid tighter scrutiny on major cryptocurrency exchanges after a series of high-profile failures.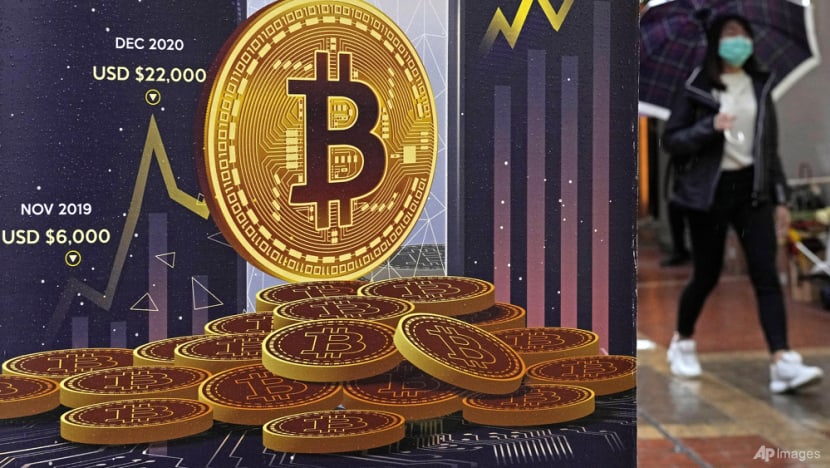 HONG KONG: New cryptocurrency rules took effect in Hong Kong on Thursday (Jun 1), allowing exchanges to service retail customers if they secure and comply with licences aimed at bolstering investor protection.
The new regulatory framework came amid tighter scrutiny on major cryptocurrency exchanges after a series of high-profile failures, such as the crash of trading platform FTX.
Virtual assets trading platforms wishing to operate in Hong Kong must now adhere to a raft of measures, including ensuring safe custody of assets, avoiding conflicts of interest and complying with cybersecurity standards.
Exchanges must also assess and set up exposure limits for retail investors, and only allow trading in highly liquid tokens.
 
Crypto exchanges have a one-year transition period to obtain a licence from the Securities and Futures Commission (SFC).
As crypto trading is currently banned in China, operators must not accept retail traders from the mainland.
VIRTUAL ASSETS HUB
China has backed the city's push to become a virtual assets hub, despite Beijing's crackdown on crypto trading in 2021, which had spooked market players in Hong Kong.
However, observers said Hong Kong has a different regulatory regime that is well respected by international investors.
"Capital flows in and out of Hong Kong are completely free. International investors who want to purchase mainland Chinese stocks listed in Hong Kong can do so without restrictions," said Hong Kong Baptist University's business school professor Aris Stouraitis.  
"The central government has been using Hong Kong to pilot a number of schemes in financial services. I don't think there is anything for investors to worry about."  
Hong Kong Monetary Authority chief Eddie Yue said the city wants to give the industry flexibility to develop, innovate and create an ecosystem.
However, that does not mean a light-touch regulation.
In fact, Prof Aris said he believes the new rules allow Hong Kong to fill a void left behind by a series of meltdowns in the west.
"At the point of lowest confidence, is when you can instil more confidence in investors by showing them that it is safe to trade these assets in Hong Kong, because they are well regulated," he said.
"There is room for Hong Kong to step in and become an international hub in the trading of virtual assets."
ATTRACTING GLOBAL INVESTORS
Overseas investors such as Mr Chen Zhuling, who runs a Singapore-based blockchain company, is also eyeing a slice of the pie.
His firm is looking at potentially offering staking services in the city, as its crypto space grows. Staking is a way for crypto holders to earn rewards on digital assets.
"Hong Kong is never short of sophisticated funds and investors. So that's going to have a great inflow into the crypto space," said Mr Chen, the chief executive officer of RockX.
"After the crackdown of Signature Bank and Silvergate Bank, there are no efficient on-ramp, off-ramp services globally. (This is) where after the licensing, banks will be more comfortable to serve that need."
More than 80 companies, including major crypto exchanges OKX and Huobi, had expressed interest to operate in the city even before the new laws kicked in.
Prof Aris said he believes these movements signal a growth trajectory, one that the Hong Kong is preparing to meet as it steps up recruitment of fintech professionals.