Backed by the Indonesian Democratic Party of Struggle, Ganjar Pranowo is expected to enjoy a clear advantage in next year's Indonesia presidential race.
Analysts say the Central Java governor has many things to consider in picking his running mate, as he seeks someone who can widen his voter base while taking into account the interests of the political parties backing him.
Among those who are believed to be under consideration include coordinating minister Mohammad Mahfud Mahmodin, West Java governor Ridwan Kamil, tourism minister Sandiaga Uno and state owned enterprises minister Erick Thohir.
JAKARTA: Indonesian presidential candidate Ganjar Pranowo has many things to consider as he picks his running mate for next year's election, said analysts interviewed by CNA. 
This is because the Central Java governor needs to find someone who can boost his chances of winning the race, while taking into account the interests of the political parties that back his nomination.
Mr Pranowo, 54, a long-time member of the Indonesian Democratic Party of Struggle (PDI-P), has been leading the polls so far, winning the approval of between 20 to 26 per cent of those surveyed.
However, his main rivals - Defence Minister Prabowo Subianto and former Jakarta governor Anies Baswedan - are slowly catching up with between 18 and 22 per cent of the votes and 16 to 18 per cent respectively.
"No presidential candidate seems set to win the election by a comfortable margin. So it all comes down to who they pick as running mates," Djayadi Hanan, executive director of the think tank Indonesian Survey Institute (LSI) told CNA.
Since Mr Pranowo was announced on Apr 21 as PDI-P's nominee for next year's presidential race, several names have been suggested as his potential running mate. The list includes some of Indonesia's most prominent politicians and bureaucrats.
Among them are: Coordinating Minister for Politics, Legal and Security Mohammad Mahfud Mahmodin; West Java governor Ridwan Kamil; Tourism Minister Sandiaga Uno and State Owned Enterprises Minister Erick Thohir.
Mr Pranowo told reporters on Apr 23: "I am ready to partner with anyone, but of course, there will be calculations."
Analysts said among the calculations would be how well the potential running mate is received by the PDI-P as well as two other parties which have already declared their support for Mr Pranowo's bid: the United Development Party (PPP) and the Indonesian Solidarity Party (PSI). Currently, PDI-P has the most seats in parliament.
"Another thing to consider is how good Ganjar's chemistry is with his running mate. This is important because without it, there will be friction down the road should Ganjar win the presidency," Mr Hanan of LSI said.
Mr Pranowo will also need to consider if his potential running mate can help to widen his voter base. Currently, Mr Hanan noted, Mr Pranowo appears to be very popular with voters in the provinces of Central and East Java but may struggle to find supporters in the other provinces.
Another factor to consider is whether the potential running mates have the technocratic and bureaucratic skills and experience, said Burhanuddin Muhtadi the executive director of think-tank Indonesian Political Indicator.
"But (the candidate's) popularity is the most important factor of all, because what is the point of having a good vision or leadership skills if you lose," he told CNA.
Here's a look at who might be in the running as Mr Pranowo's number two:
MOHAMMAD MAHFUD MAHMODIN
Mr Mahfud, 65, is a prominent Islamic scholar who once served as chief of the country's Constitutional Court before joining the Cabinet of the current President Joko Widodo in 2020. He is also a member of Indonesia's biggest Islamic organisation, Nahdlatul Ulama (NU), which operates thousands of religious schools across the country.
"Ganjar is perceived by the public as a nationalist because of his party, PDI-P which is also a nationalist. Choosing Mahfud as a running mate would allow him to woo the support of religious Muslims, particularly (those in) NU," LSI director, Mr Hanan said.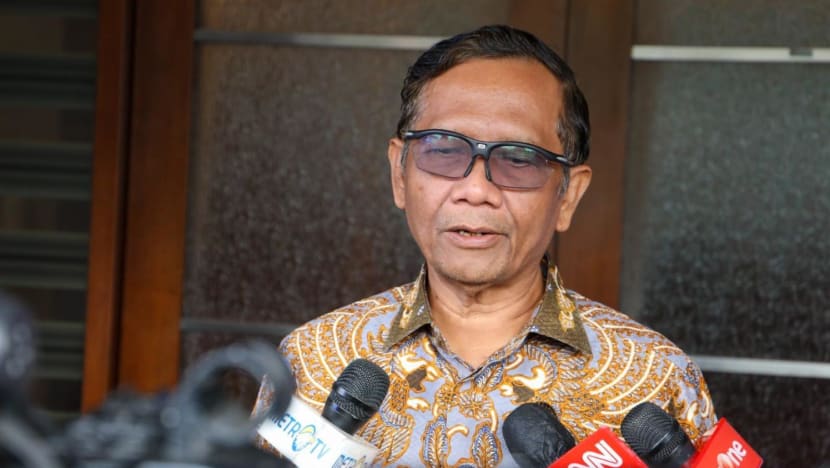 Mr Muhtadi of Indonesian Political Indicator added that historically during a presidential election, PDI-P tended to pick Islamic figures as running mates to balance out its nationalist image.
Jokowi, who is with PDI-P, picked Mr Jusuf Kalla, a former activist with the Islamic Students Association (HMI) to be his running mate for his first term in 2014.
In 2019, he picked Ma'ruf Amin, the former chairman of the Indonesian Council of Ulema (MUI), to be his vice president.
PDI-P chairwoman, Megawati Sukarnoputri also chose an Islamic scholar, Hasyim Muzadi to be her running mate when she was running for her second term in 2004. Mdm Sukarnoputri lost the 2004 election to Susilo Bambang Yudhoyono who went on to become the country's sixth president.
However, Mr Mahfud has been trailing in the polls, earning the support of just over 2 per cent of the voters surveyed.
RIDWAN KAMIL
Despite his background as a technocrat, the 51-year-old architect managed to rally the support of several Islamic parties during his run as mayor in his native city of Bandung in 2013 and later as governor of West Java in 2018.
Since becoming governor, Mr Kamil's popularity flourished with some even naming him as a possible contender for the presidency or vice presidency. Mr Kamil consistently ranked as the fourth most popular presidential hopeful in various surveys with 9 per cent of the votes.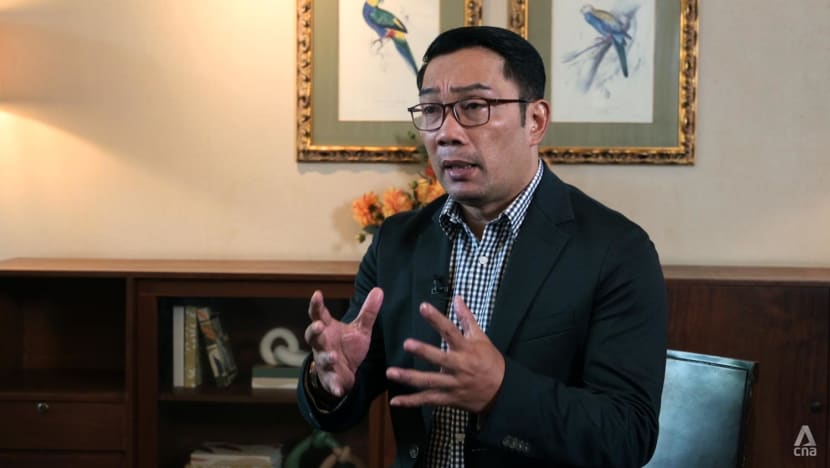 Although trailing far behind the top three candidates, he has an advantage which can be useful to Mr Pranowo.
"Ridwan Kamil is very popular with voters in West Java and Banten, something that Ganjar is missing," Yunarto Wijaya, executive director of think-tank Charta Politika told CNA.
But Mr Kamil, who joined Indonesia's party Golkar in January, has told CNA that he will support his party's decision to nominate Golkar chairman Airlangga Hartarto for the 2024 presidential election. The decision was made in March last year, months before Mr Kamil came onboard.
But analysts said Golkar could revoke this decision given the fact that Mr Hartarto has been trailing in the polls with less than 1.5 per cent of the votes.
SANDIAGA UNO
The 53-year-old businessman first entered politics in 2017 as deputy governor of Jakarta during Mr Baswedan's term as governor. He resigned from this position in 2019 to run as Mr Subianto's running mate in the presidential election.
After Mr Subianto and Mr Uno lost the election, Mr Widodo invited the pair to join his Cabinet, naming them Defence Minister and Tourism Minister respectively.
In terms of polling results, Mr Uno's popularity is not too far behind Mr Kamil of Golkar.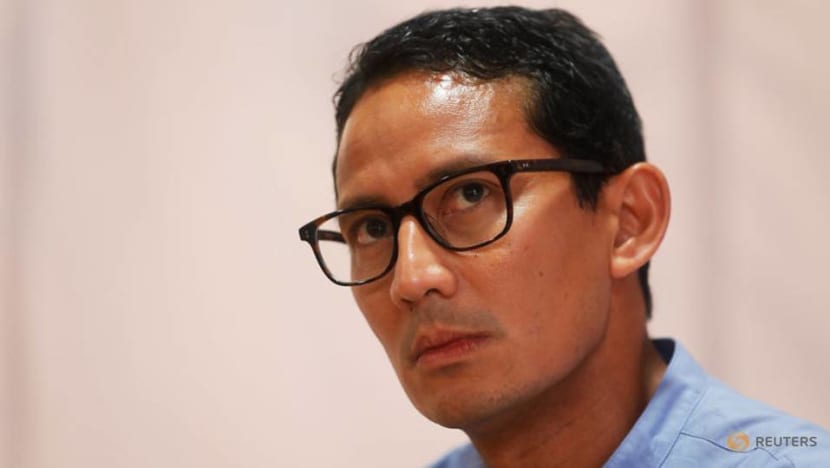 "Sandiaga already has a brand, having been a vice presidential candidate in 2019. Sandiaga is strong in areas where Ganjar is not because of his 2019 electoral investment," Charta Politika director, Mr Wijaya said.
But Mr Uno, who officially left Mr Subianto's Great Indonesia Movement Party (Gerindra) last weekend, currently does not enjoy strong political backing. He is currently in talks with leaders of the United Development Party about the possibility of him joining the party. 
ERICK THOHIR
Mr Thohir first entered politics in 2019 when he served as a campaign manager for Mr Widodo's second presidential bid. After Mr Widodo won the election, the 52-year-old businessman was named as State Owned Enterprises Minister.
"Mr Thohir can consolidate those who originally supported Jokowi (in the last election) to get behind Ganjar in the upcoming election," Mr Wijaya of Charta Politika said.
Mr Thohir, the current chairman of the Indonesian Football Association (PSSI), could also help to improve Mr Pranowo's image among football fans.
The latter recently made headlines when he openly opposed the presence of the Israeli squad at the U-20 World Cup which was supposed to be held in Indonesia this year. Mr Pranowo's remarks, as well as similar ones made by the governor of Bali, resulted in FIFA stripping Indonesia of its host status. The competition will now be held in Argentina.
Since Indonesia lost its host status, Mr Pranowo's popularity appears to have taken a hit, with some of the more recent surveys putting him in second place behind Mr Subianto, the defence minister.
However, Mr Thohir is not very well known outside of the business and football communities as well as among sections of educated and urban voters. Although still in the top 10, Mr Thohir's popularity in the polls is behind Mr Kamil, Mr Uno and Mr Mahmodin with less than 2 per cent of the voters surveyed saying they will support him.
Mr Pranowo has until Nov 25 to pick his running mate, the last day of the registration period for presidential and vice presidential candidates.