Divided opinion in Indonesia after Jokowi bans senior officials from staging events to break fast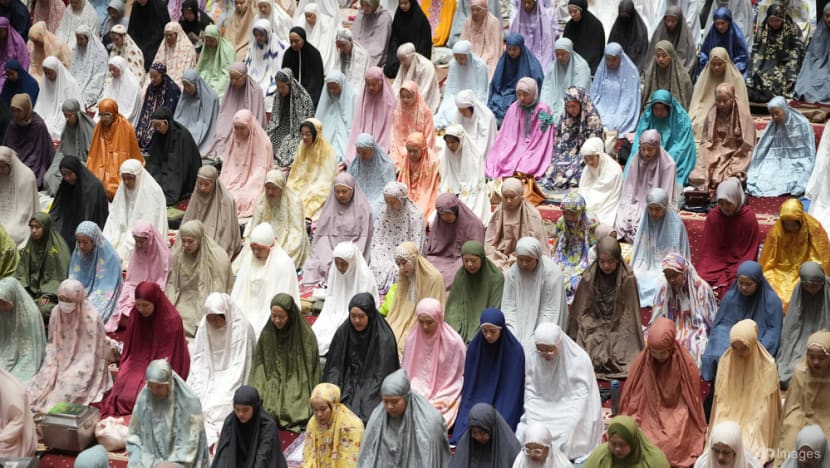 JAKARTA: Indonesian President Joko Widodo's instruction to ban public officials from staging iftar gatherings during the Muslim holy month of Ramadan has divided opinion on the ground and sparked confusion among civil servants.
In a circular distributed to ministries and government institutions across the country, the president, popularly known as Jokowi, said "the staging of iftar gatherings during the holy month of Ramadan must be called off."
The circular, signed by Cabinet Secretary Pramono Anung and dated Tuesday (Mar 21), explained that: "(Indonesia) is currently in a transition period from a (COVID-19) pandemic to endemic. Therefore, caution is still required."
Mr Anung also said on the presidential office's YouTube channel on Thursday evening that "the ban is only directed at coordinating ministers, ministers and chiefs of government institutions."
"It does not apply to ordinary citizens. Ordinary citizens can still stage iftar gatherings," he said.
However, the Tuesday circular had also said that all senior government officials are expected to forward this instruction to all employees at their respective ministries and institutions. This has sparked confusion on whether the ban applies to all civil servants.
Politicians and academics also criticised the ban's pretext of preventing the spread of COVID-19 since it was issued three months after the government lifted all pandemic-related restrictions.
Millions of people across the Muslim-majority nation are obliged to fast from dusk until sunset during the holy Islamic month. It is customary in Indonesia to occasionally break the fast, known as iftar, together with friends, relatives and acquaintances.
COVID-19 NOT THE ONLY CONSIDERATION
The ban came amid heightened public scrutiny towards government officials' wealth and lifestyle, after several mid-ranking civil servants were recently suspended for having irregularly large amount of assets.
The suspensions led people to scrutinise social media accounts belonging to government officials and members of their families for indications of ostentatious consumption.
On Thursday, Mr Anung noted that COVID-19 was not the only consideration for the ban. "Right now, civil servants and public officials are under intense public scrutiny. Therefore, the president is asking public officials and civil servants to perform their iftar modestly," he said.
Mr Charles Honoris, a parliamentarian from Jokowi's Indonesian Democratic Party of Struggle (PDI-P) said he supported the ban, noting that it is in line with the current government policies to reinvigorate Indonesia's economy which has been battered by the pandemic.
"The spread (of COVID-19) is relatively under control. So I think the reason is not health alone," Mr Honoris, a member of the Indonesian parliament's health commission, told CNA.
"Perhaps the president has other considerations for issuing this policy, such as to save cost as the world's economy is facing the threat of a crisis due to the war in the Ukraine."
DISSENTING VOICES
But there are dissenting voices. Mr Muhammad Iqbal, a spokesman for the Prosperous Justice Party (PKS), an opposition party, is urging the government to repeal the instruction.
"Why must the government ban anyone from staging iftar gatherings when it already allows people to go to music concerts, weddings and other activities?" he told CNA.
"We must not view iftar gatherings as just another communal activity but as a chance to strengthen ties and celebrate the holy month together."
Mr Ahmad Fahrur Rozi, chairman of the Nahdlatul Ulama, Indonesia's largest Islamic organisation also criticised the ban.
"There is no need for a complete ban. (Iftar gatherings) just need to be toned down and (its scale) limited," Mr Rozi told local media on Friday.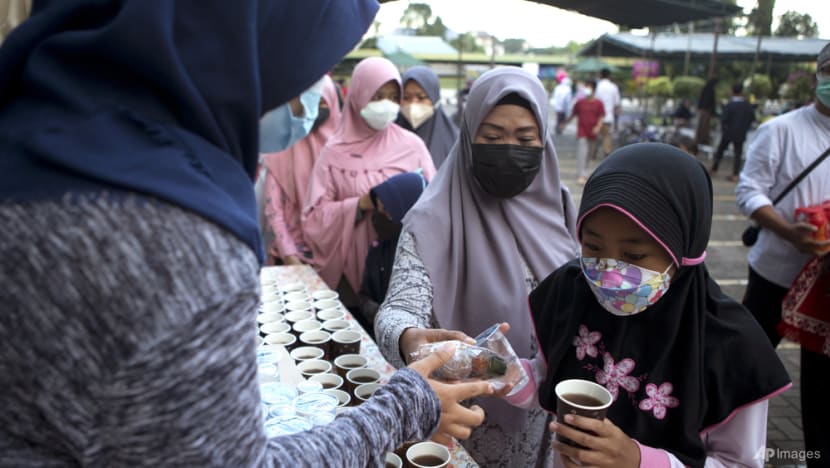 The United Development Party (PPP) is so far the only member of Jokowi's ruling coalition to criticise the ban.  
"A ban (on iftar gatherings) is not the solution," said PPP executive chairman Achmad Baidowi in a statement on Friday.
"If the excuse is to curb the spread of COVID-19, then why did the government allow concerts attended by tens of thousands of people to go ahead? If the reason is to cut government spending, then the government can allow iftar gatherings to be staged (by public officials) as long as they are using their personal money."
CONFUSION AMONG CIVIL SERVANTS
In an interview with Indonesian news portal Detik on Friday (Mar 24), Minister for State Apparatus Utilization and Bureaucratic Reform Abdullah Azwar Anas stated that the ban applies to all civil servants. His remarks appeared to run counter to the earlier Cabinet Secretary announcement.
Mr Anas also said that there will be sanctions for violators. "We shall see how severe the infractions will be… Inspectorate divisions at the respective institutions will be the one assessing (the violations)," the minister said, adding that the punishments can range from verbal warnings, written citations or other administrative penalties.
Civil servants interviewed by CNA said that the scope of the ban is vague. "Does it apply to attending iftar gatherings staged by relatives or high school friends for example?" a civil servant, Joko Susilo said.
Another civil servant who wished to be identified only as Nia echoed the sentiment. "Just what exactly can be categorised as an iftar gathering? Does having iftar with a number of co-workers after work count? There are so many questions which are yet to be answered," she said.