Indonesia observes first Ramadan with mosques at full capacity since pre-COVID-19
Authorities are urging the public to maintain vigilance to prevent a surge in infections as Indonesia moves towards treating COVID-19 as an endemic.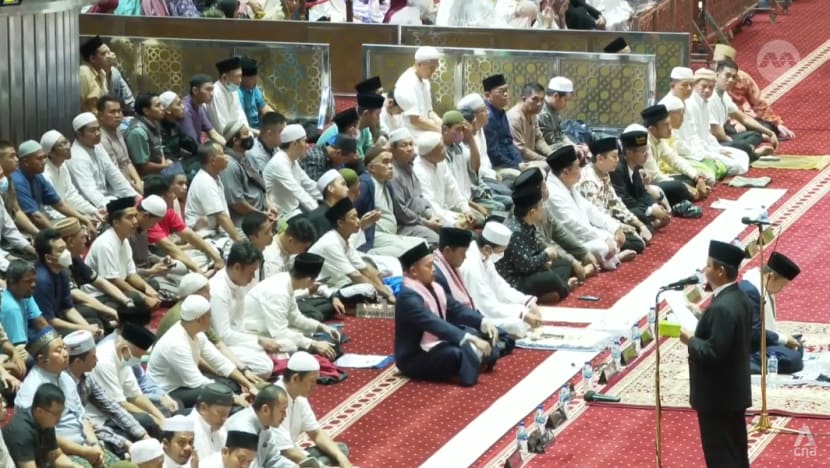 JAKARTA: Muslims in Indonesia are observing the holy month of Ramadan with mass prayers and traditional activities, following the full lifting of COVID-19 restrictions in December last year.
Mosques are now allowed to conduct prayers at full capacity for the first time during Ramadan since the start of the pandemic almost three years ago. Worshippers are also no longer required to wear face masks.
Attendees at mosques said they are rejoicing at the scrapping of the curbs, which included a limit on gatherings and movements. 
"Doing prayers now is much more conducive as compared to the previous years because we are free from restrictions," said Mr Ahmad Mualim Ade, a worshipper at Jakarta's Istiqlal Mosque, the biggest in the country.
"There are no restrictions in mosques. All mosques can accept as many worshippers as they wish. Conditions are much better after the PPKM revocation," he added, using an acronym related to the government's pandemic restriction policies.
 
When the capital city was still bound by COVID-19 rules last year, the Istiqlal Mosque granted access to a maximum of 10,000 worshippers to pray inside its hall.
This year, after the government removed the curbs, the mosque is allowing up to 150,000 people to pray inside at any one time. 
TRADITIONAL ACTIVITIES RETURN
In the days leading up to Ramadan, many Muslims also visited cemeteries to pay their respects to the dead.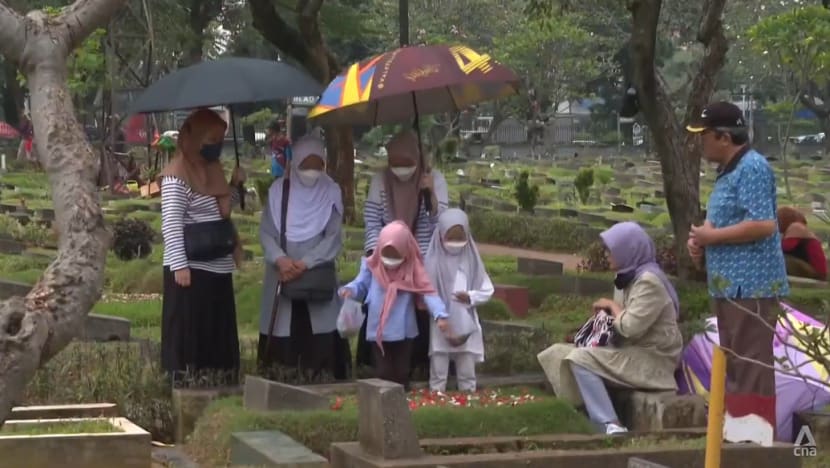 "For me, this is to remind ourselves that we will return to Allah, that one day we will rest in a grave," Jakarta resident Yusuf Anuari told CNA as he and his family visited the Karet Tengsin cemetery to pay respects to his late parents. 
"We (visit the cemetery) before the fasting month so that we can fast with sincerity and remember to observe fasting with fervour."
Last week, hundreds of residents in South Jakarta took part in a torch parade to welcome the fasting month.
This long-standing Indonesian tradition was suspended for two years during the height of COVID-19, but resumed in 2022 after the country exited the acute phase of the pandemic.
AUTHORITIES URGE VIGILANCE
On Dec 30 last year, authorities revoked all restrictions on public activities, announcing the pandemic was under control and that most Indonesians have developed antibodies against COVID-19.
However, the government has warned that it might reimpose restrictions in the event of a spike in infections.
Authorities are hence urging the public to maintain vigilance to prevent a surge in cases, as Indonesia moves towards treating COVID-19 as an endemic.
Some devotees are hoping that places of worship will do their part to check on the health of those arriving for prayers.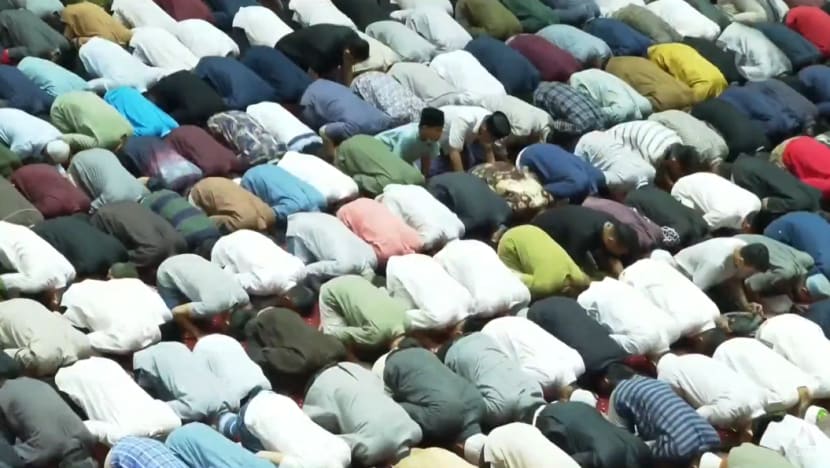 "If people feel unwell, have flu or cough, then it is better for them to stay at home. Here (at the mosque) if possible, allow (entry to) only those who are healthy. So, everyone can feel comfortable," said Ms Wahidayah, another worshipper at Istiqlal Mosque.
JOKOWI'S CONTROVERSIAL BAN
Ramadan is also a time when Muslims eat together after a day of fasting.
In a controversial move, Indonesian President Joko Widodo, popularly known as Jokowi, last Tuesday (Mar 21) banned civil servants from staging iftar gatherings, citing caution on the continued spread of COVID-19.
The government has since clarified the ban does not apply to the public and pertains to the ongoing crackdown on excessive displays of wealth by tax officials.
"Government officials are currently under a glaring public spotlight (for lavish lifestyles)," said Indonesia Cabinet Secretary Pramono Anung.
 
"Hence, the president asked government officials to hold breaking-of-fast gatherings in a modest way, and not to invite any high-ranking officials when they hold the events."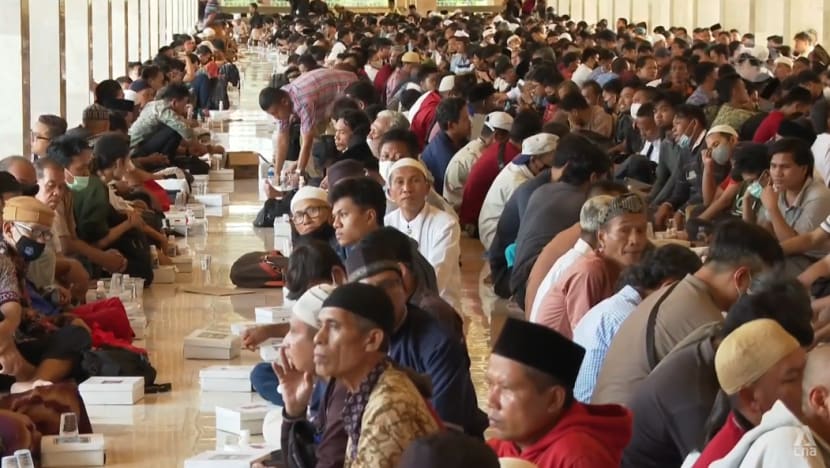 Recently, higher food prices – especially those of rice and cooking oil – have sparked public outrage, worsened by reports of tax scandals involving Indonesian officials.
Mosques are also calling on civil servants to put off holding extravagant iftar gatherings and donate to places of worship instead.
"Just give it to the mosques so that the food can be enjoyed by those who need it more," said Grand Imam of Istiqlal Mosque Nasaruddin Umar.
"There are 5,000 people per day (observing the breaking-of-fast in Istiqlal). Just imagine the cost of one box (of food) is 30,000 rupiahs (US$2), and we also provide food for sahur (pre-dawn meal). Our biggest expense this year is for the provision of food to the worshippers."
Ramadan is one of the most important months in the Islamic calendar, during which Muslims fast daily from dawn to sunset. It is expected to end on Apr 21 this year followed by the celebration of Eid al-Fitr, widely regarded as one of the most celebrated days in Islam.