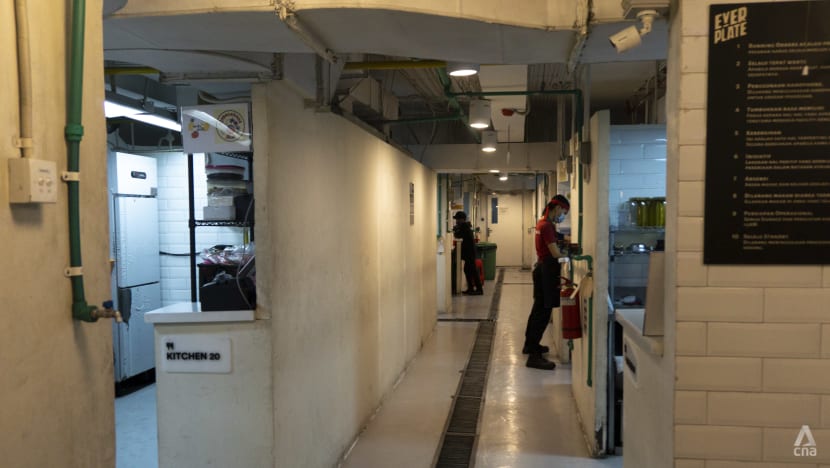 JAKARTA: The COVID-19 pandemic was raging when Nurul Fauzia decided to open her own food business in December last year selling pastries and puddings. She needed to supplement her income after her pilot husband had his salary reduced.
Operating from her home in Jakarta's neighbouring city Tangerang, Zia's Pastries proved to be a hit with customers, with dozens of online orders coming her way every day. 
But despite her efforts to promote her business on social media, there was little room to grow.
The main problem was that her house – located on a small road 20km from the heart of Jakarta – was out of reach for many people. "(Potential customers) even said to me that the delivery fee would cost more than the food. I got that a lot. I had to expand," Mdm Fauzia told CNA.
But renting space within the city of Jakarta is pricey, as another food entrepreneur Edwin Hartanto found out.
"To open your own store, you need to spend 200 million rupiah (US$14,000) a year in rent and property owners usually want three years (worth of rent) to be paid upfront. The initial investment is big. Not to mention the fact that you need to spend money on modifying the space to fit your needs and hiring waiters, janitors and security," the Cwims co-owner told CNA.
Cwims, which sells soup noodles, runs six physical shops at the fringes of the city. It was looking to establish a presence in a more strategic location. 
Both entrepreneurs said eventually they found a solution to their problem: renting a space at a cloud kitchen. The market for these spaces has been on the rise in Indonesia since the pandemic began.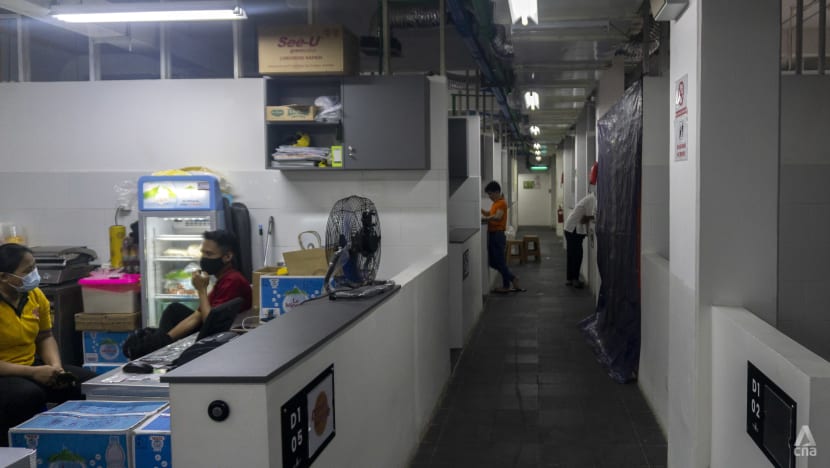 Cloud kitchens operate by renting spaces to multiple food businesses which offer meals made for delivery and takeaways. This greatly reduces the amount of space required, allowing brands to operate in an area as tiny as 6 sqm.
But the main advantage of joining a cloud kitchen is that it allows food brands to have a presence in a desirable location for a small rental fee, which can be as low as a few hundred dollars a month.
PANDEMIC-DRIVEN BOOM
Although they have been around in other countries for years, cloud kitchens – also known as ghost kitchens, shared kitchens and other names – are still in their infancy in Indonesia.
Mr Satrio Wiavianto, operations manager at cloud kitchen provider Everplate, said it was a struggle to get food brands on board when they first opened in February 2020.
"In the beginning, not many people were familiar with the concept of cloud kitchen. They didn't know what the value proposition offered by cloud kitchen was," he told CNA, adding that they only managed to attract 10 tenants at their first location in an upscale residential area in Jakarta. 
The facility was designed to host 36. 
A month later, the pandemic hit Indonesia and the subsequent lockdown forced many restaurants to stop serving dining-in customers or close their brick-and-mortar outlets entirely.
"The pandemic forced these players to pivot their strategy to online operations," Mr Wiavianto said. Since then, Everplate has opened six more locations and worked with more than 200 food businesses.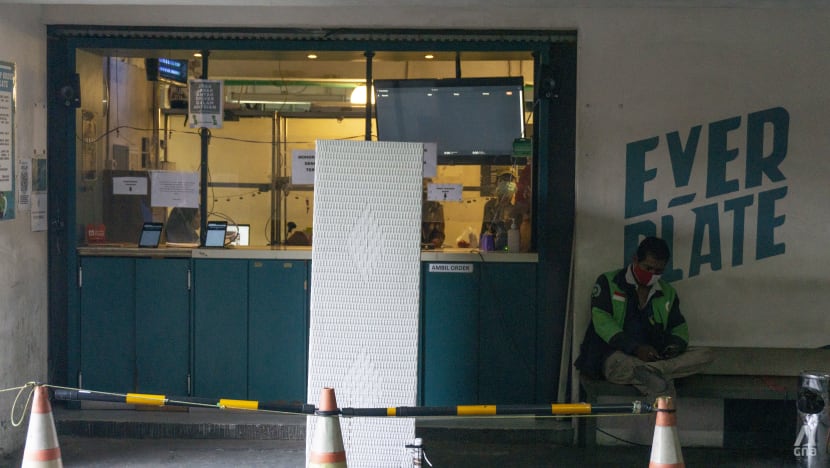 One of Indonesia's biggest cloud kitchens, Yummykitchen, was in a similar situation when they opened in May 2019. "Before the pandemic, it was hard to convince people to join us. Everyone believed that they should build their own restaurants," its communications manager Diandra Kusuma Wardhani told CNA.
At the beginning of 2020, Yummykitchen only had eight locations. Today, the company has 52 kitchens in six Indonesian cities, with plans to add 50 more in the next six months.
According to a report by consultancy firm RedSeer, cloud kitchens are expected to contribute a 15 per cent share to the overall Indonesian online food delivery sector by the end of 2021, up from 5 per cent in 2019.
Online food delivery in Southeast Asia, meanwhile, grew by 183 per cent in 2020 compared to the year before, according to a report by venture capital firm Momentum works.
The same report stated that Indonesia had the largest food delivery service market in Southeast Asia in 2020, with a gross merchandise value of US$3.7 billion, about 31 per cent of the total food delivery value in the region.
Meanwhile, more and more people were venturing into the food business to supplement their income after the pandemic battered the country's economy. According to Google, the number of queries for "food business ideas" in Indonesia rose 250 per cent throughout 2020.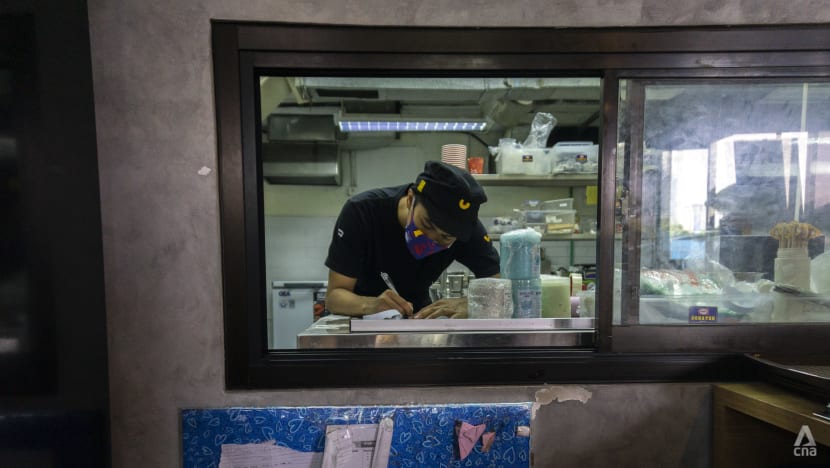 However, cloud kitchens did not only attract budding food entrepreneurs but also well-established businesses seeking to expand to other locations as well as brands from overseas looking to dip their toes in the Indonesian market.
"They do this by working with a cloud kitchen first. This is their strategy before they open their own physical restaurant," said Mr Nicholas Hum, the chief executive officer of cloud kitchen operator Telepot.
BELLS AND WHISTLES
Part of the appeal of cloud kitchens is that they are normally located in areas with high demand for online food deliveries, something which might not be available to new food brands operating out of the owners' homes.
Another benefit is that the spaces provided are normally move-in ready. The kitchens have been fitted to adhere to food safety regulations and they come equipped with exhaust, running water, electricity and a centralised gas system.
"All (tenants) have to do is to bring in their equipment and they can start operating within a week, whereas if you open in a mall, it can take one to two months at the minimum to develop the space," Mr Rohan Kalwani, the chief executive officer of Eden Kitchens, told CNA.
"We also provide numerous services for them. We help them with the onboarding process to online food delivery platforms, we do the cleaning, we do pest control. And a significant portion of the marketing that they have to do is taken care of by Eden Kitchens."
Telepot, which only began operating in May, went even further by providing tenants with access to a co-working space and a photo studio where they can take professional pictures of their food.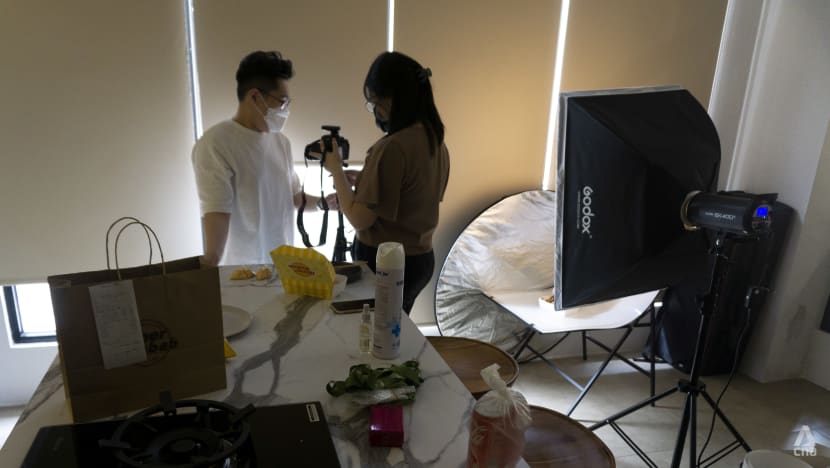 The company also provides business and intellectual property rights consultation, particularly for newcomers in the food and beverage industry.
"You can have zero knowledge on the industry but if you know how to cook, if you're willing to invest here, the rest we will guide you," Mr Hum, the Telepot CEO, said.
Meanwhile, Yummykitchen is operating on a different business model. Food brands only need to supply precooked or ready-to-serve food while the company provides everything from equipment to manpower.
The cloud kitchen will take orders, heat up the meals, pack them and hand them over to delivery riders and customers. In return, it takes a cut of the profit.
"All of their needs are taken care of by us, so our partners can make their (business) expansion quickly and easily. Yummykitchen will take care of the day-to-day operations … so they can focus on their business development strategy," Yummykitchen marketing director Raetedy Refanatha told CNA.
Joining a cloud kitchen located in an upscale residential area in Jakarta has proven to be a good decision for Mr Hartanto's Cwims. 
"Initially, we only rented a 7 sqm space because we thought there would only be less than 50 orders a day. Eventually, we moved to a 10 sqm space (within the same facility) and the space we have now is no longer adequate," he said.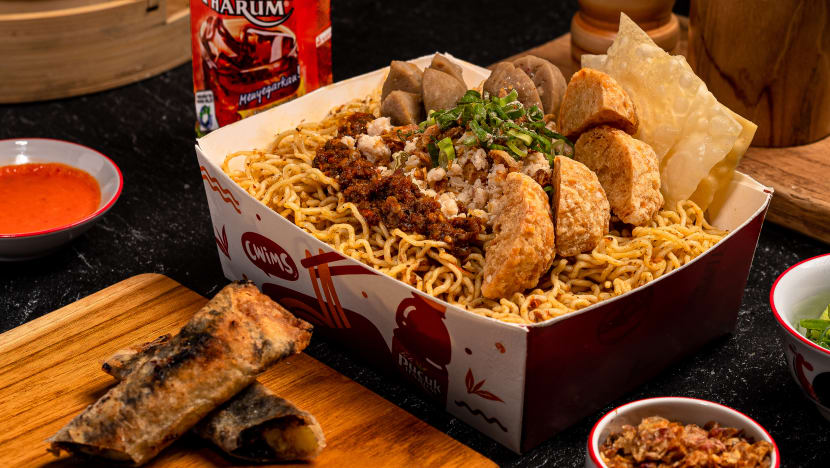 "Today, we are handling more than 150 orders a day. We have no room to add more staff. We need more storage space. When ingredients come, we have nowhere to put them. We are in the process of moving to a 19 sqm space."
Mr Hartato said Cwims is also looking to expand to three more cloud kitchens.
ARE CLOUD KITCHENS HERE TO STAY?
Mr Kalwani of Eden Kitchens said had it not been for the pandemic, it would have taken the industry years to get to where it is today. 
"I still think we are at the early stage as an industry. It's definitely very interesting to see how this goes two, three years from now," he said.
Asked if the cloud kitchen industry is here to stay once the pandemic is over, Mr Kalwani said: "This is the question we asked ourselves many times."
The CEO admitted that dining out with friends and families, particularly at "Instagrammable" restaurants with sleek decor and captivating views of the city or the outdoors, is a big part of Indonesian culture.   
"Cloud kitchens are not here to compete with this directly. Both of these choices will remain. They are definitely something which will coexist simultaneously," he said.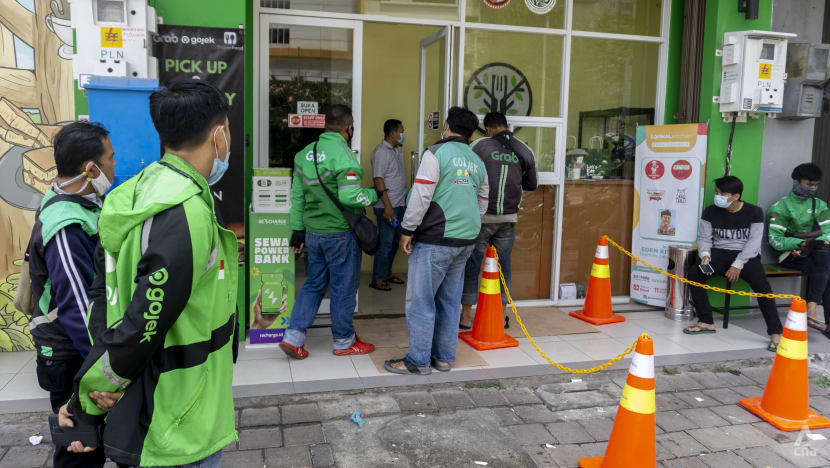 Mr Wiavianto of Everplate pointed to the fact that in other countries, cloud kitchens have existed and thrived before the pandemic.
"The main reason why cloud kitchens exist has more to do with the increasing demand for online food delivery. In the past five years, online food delivery has grown significantly. This creates another need for the food industry to prepare food more effectively and efficiently," he said.
Meanwhile, Yummykitchen is already looking at a hybrid model by providing dining areas in select locations. "We are starting to collaborate with a number of building management to operate the buildings' food courts," Mr Refanatha said.
"Right now, we are still focusing on online sales but in the long run when the pandemic is over … this will further benefit our tenants and partners."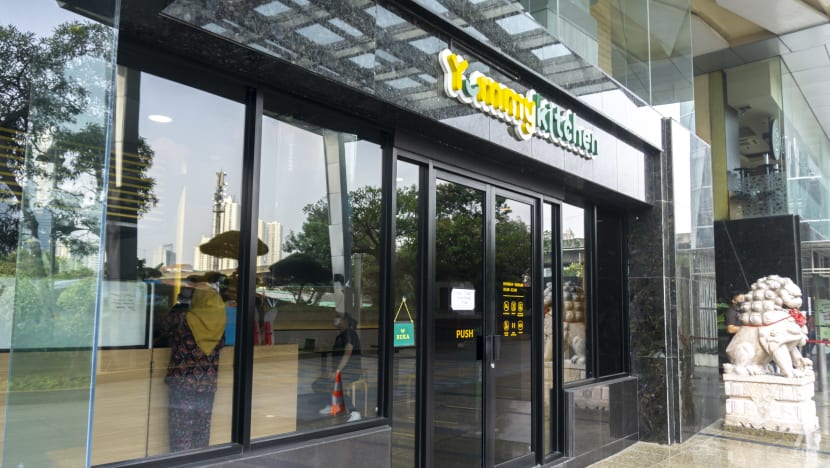 The presence of cloud kitchens has allowed Mdm Fauzia's pastry business to expand to two of Jakarta's upscale neighbourhoods. But Mdm Fauzia said she intended to use cloud kitchens as a stepping stone for her business and she still hoped of one day opening her own brick-and-mortar bakery.
"If I gain enough capital or find a business partner, I want to open my own store. I can offer more than just pastries and start selling custom-made cakes or other food," she said. "I think that's the dream of every food entrepreneur."
Mr Hartanto of Cwims, however, disagreed that having a physical outlet is a measure of a food business's success.
"Time has changed. In the past, you were judged by how big your restaurant is and how many restaurants you operate," he said.
"But now, it is about being present online, no matter where our customers may be. There is a sense of accomplishment when customers open their app and see that you are everywhere."