With Indonesia's high-speed rail set to launch in September, authorities look to Surabaya for phase two
The train will travel between Jakarta and the city of Bandung in West Java in about 45 minutes, a journey which usually takes three hours by a regular train.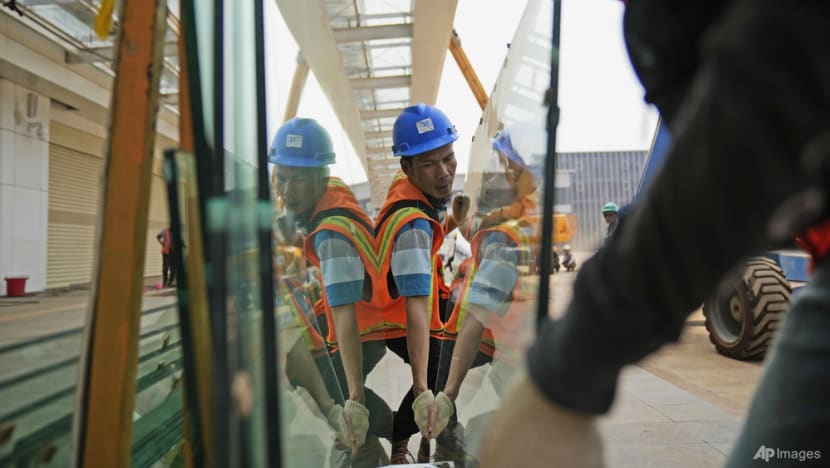 JAKARTA: Indonesia's much-anticipated high-speed rail is expected to be launched early next month after several years of delay.
The train service will travel between Jakarta and the city of Bandung in West Java in about 45 minutes, a journey which usually takes three hours by a regular train.
The new generation train is designed to travel at a top speed of 420 kmh. However, for safety reasons, authorities said they will only approve a lower maximum speed of 350 kmh, after putting the train through several tests at this speed without any issues.
Passengers can enjoy free rides for two months after its launch as part of an introductory campaign, and commercial operations are expected to start in October.
 
"We can travel to and fro (between Jakarta and Bandung) in one day. So, (it's good) if there are any events or urgent travel," said Jakarta resident Nuriqoh Toriqoh. "I'm very interested to try the train because of the time taken to travel this distance. I think it's very worth it."
The train has eight carriages divided into three classes – the VIP class, the business class and the premium economy class.
It has a capacity of 601 passengers with a majority in the premium economy class.
MULTIPLE DELAYS
The train is operated by PT KCIC, a joint venture of Indonesian state-owned enterprises and a consortium of Chinese railroad companies.
It was supposed to be completed and operational in 2019 but was delayed several times.
The delays resulted in cost overruns of more than US$1 billion, ballooning the project's price tag by more than US$7 billion.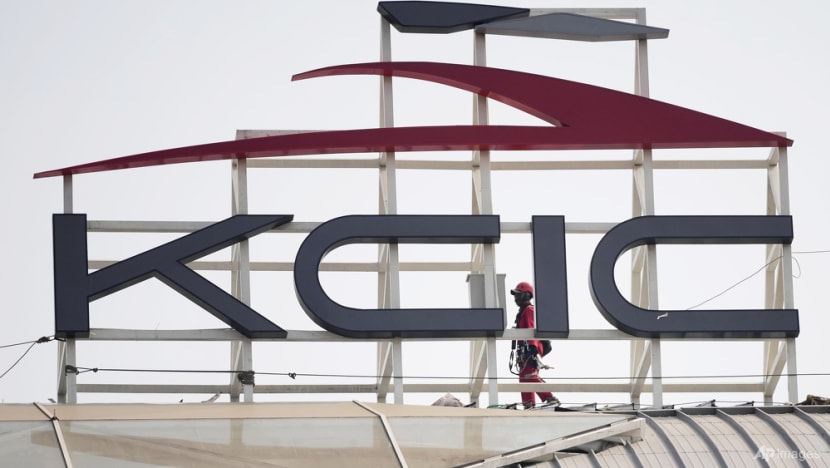 PT KCIC's corporate communications manager Emir Monty cited land acquisition as one of the main reasons which hindered the development of the project.
"It started in 2016, when there were 8,000 pieces of land with an area of 6.3 million hectares which needed to be acquired. That process was only completed in 2020," he said.
Another factor that severely impacted the project was the COVID-19 pandemic, which delayed the construction process for two years as travel restrictions prevented Chinese construction workers from entering Indonesia.
FIRST IN SOUTHEAST ASIA
The high-speed rail – a transportation advancement seen as the pride of the nation – is not just the first of its kind in Indonesia. It is also the first high-speed train in Southeast Asia.
The project is part of the Belt and Road Initiative, a Chinese government programme to finance infrastructure development around the world.
Observers said the Jakarta-Bandung railway is a symbol of the close ties between Indonesia and China.
"There are shared benefits between Indonesia and China in these projects. One is prestige, knowing that this will be the first high-speed train project that is successfully constructed in the region," said Ms Christine Susanna Thjin, director of strategic research at consultancy Gentala Institute.
"Another is the potential of how technology transfer can manifest. This is because one of the most important factors that persuaded the Indonesian government to accept the Chinese proposal is technology transfer and human resources training," she added.
BEYOND BANDUNG
The Indonesian government is now looking at the possibility of extending the rail project beyond the 142km Jakarta-Bandung line.
 
It is planning phase two of the high-speed train service by stretching the line to Surabaya in East Java, some 700km eastward from Jakarta, to balance efficiency and profitability.
"A high-speed train cannot operate just 142km because the investment is too expensive," said Mr Deddy Herlambang, executive director of Jakarta-based non-governmental organisation Transportation Studies Institute.
"The price of the train's rolling stock costs trillions (of rupiah). It is such a waste if it just (operates) to Bandung. In addition, we have a debt with the Chinese bank. It will be more logical if the line is extended even further, so it will be quicker to recoup the investment."
A more efficient transportation infrastructure with better connectivity can accelerate economic growth by facilitating the movement of people and goods in Indonesia, said experts.
The Jakarta-Bandung high-speed rail may also be a model to drive other similar projects still facing various challenges in the region.
Read this story in Bahasa Indonesia here.