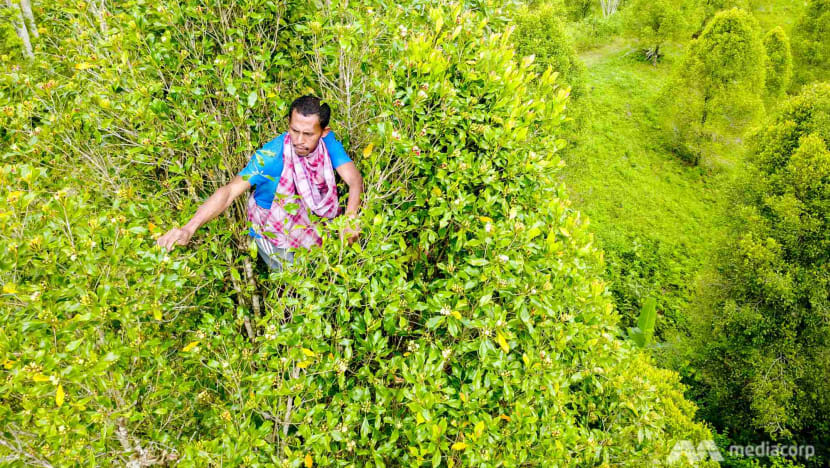 AMBON, Indonesia: It is a vista that has been enjoyed by generations, high up in the canopy of a lush jungle.

As Lewi Leonardo Kaya hangs 12 metres above the ground, tied to the pinnacle of a clove tree, he is seeing the world as his ancestors might have. Rolling clouds, far green expanses and a sparkling sea.

The 38-year-old is carrying on a legacy that once saw this cluster of tiny volcanic specks on Indonesia's far eastern frontier become the global centre of a lucrative trade. These are the original Spice Islands - the home of highly valued commodities once more expensive than gold.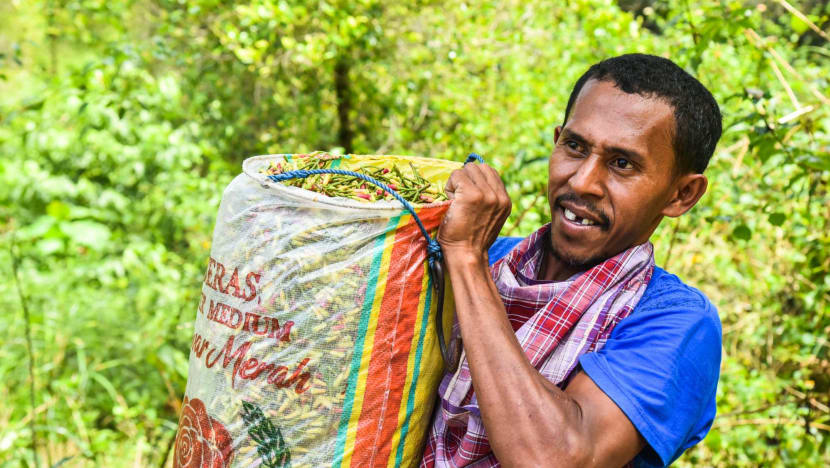 The Maluku islands lie about 2,400 kilometres from Jakarta, a part of the country that until recently was very difficult to access. Its outer parts still require lengthy trips by sea to reach.

The remoteness of Maluku meant its location was kept secret and trading of native nutmeg and cloves was limited to the archipelago and only later to other parts of Asia and the Middle East.

When Portuguese explorers finally sailed into the Banda Sea in the early 16th century, soon enough populations from Delhi to London were demanding a steady supply of the aromatic treasures.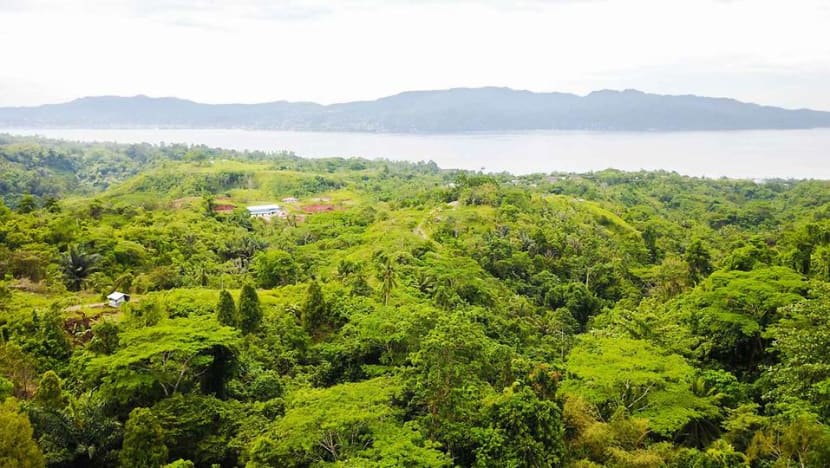 Conflict erupted on the islands as the Dutch subsequently seized control of the business and launched Maluku into an economic stratosphere. Banda Run, a small island to the south of Ambon was considered so valuable that it was traded for a then-backwater in North America - an island now called Manhattan.

The decay of the industry is an inverse reflection of the boom that once engulfed Maluku. It is still important for spice production but its heady days are centuries past.

Commercial clove farming is done in nine countries around the world now. Indonesia is by far the biggest producer but in Ambon it is mostly done by small scale operators and, at times, is barely profitable.

"Unfortunately, the glory of Maluku as a spice-producing province has now disappeared and the spice farmers live on in poverty," the local governor Karel Albert Ralahalu was reported saying in 2013.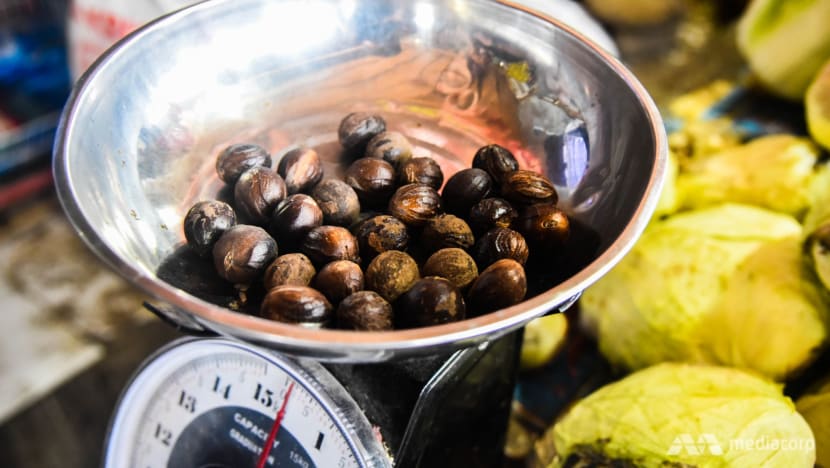 Lewi's family are some of the contemporary cultivators of these fertile hills. Like many, their fortunes have long faded.

"My grandmother started this business. And it was inherited by my father. And after my dad passed away, I am now taking care of it," he said while sorting newly picked clove flowers on the front balcony of his modest home.

Lewi has been in charge of the farm since he was 15 and has mastered what appears a daunting task of scaling trees during harvest season and hand picking flower clusters, which are then dried in the sun.

Like the seas of the eastern wind during Maluku's monsoon season, the prices for spices can be turbulent. In the 1980s, Lewi says local prices hit rock bottom, and at the time many farmers razed their clove plantations or left the industry altogether. A peak in the early 2000s reinvigorated interest but it has not weathered the changing modern times.

"In Maluku, especially in Ambon, the decreasing number of spice farmers now is because the young generation are looking for a job where they can get a salary quickly," he said.

"The next generation will forget about cloves, nutmeg, because now everyone wants something instantly, easy money. They think cloves might take up a lot of their time. It's hot and tiring."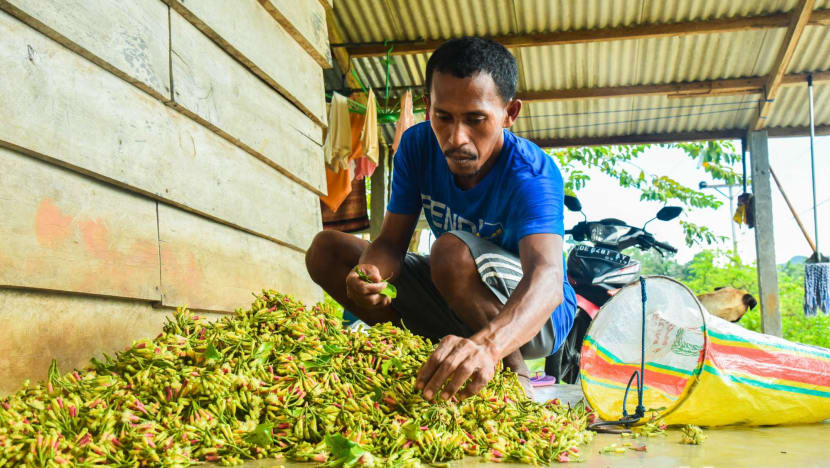 Today, one kilogram of cloves can fetch about 85,000 rupiah (US$5.70), while nutmeg can be sold for 50,000 (US$3.30). The former is mostly consumed within Indonesia for local cigarettes called kreteks, but exports are used for cooking in a variety of world cuisines, as well as for medicinal purposes in China and India.

Sigit Ismaryanto, the owner of PT. Alam Sari Interbuana, an Indonesian spice exporter says despite the industry's relative economic drop from centuries ago , the country's farmers are still well placed to do better from trade.

He cites the natural weather and seasonal conditions in eastern Indonesia as beneficial for high quality produce compared with rival growing nations. But he says improved practices from growers, including in cultivation, harvesting, handling and storage - in essence making their operations less traditional and more professional - could make a big difference.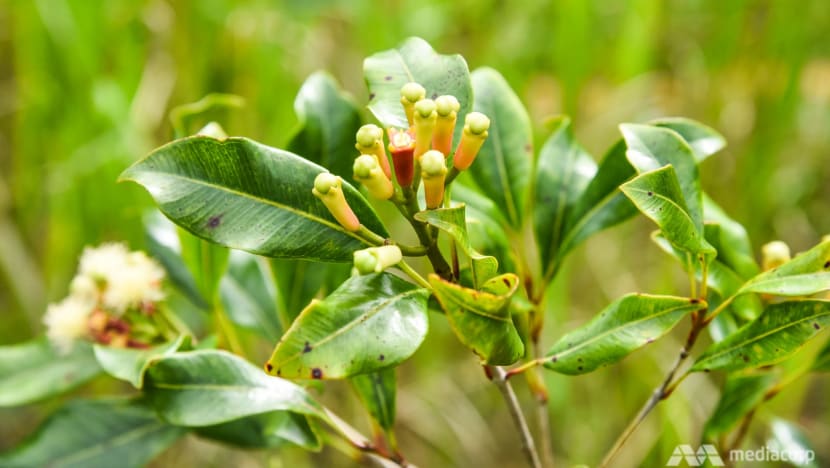 "If the farmers are aware of the important stages, then it will bring a good result for their income. Because the spices that meet the requirements for export are valued more than the ones that for the domestic market," he said. 

"I think nowadays cloves is a good business. It can meet my daily needs and I can afford to pay for school for my kids," Lewi said. But he admitted he has had to diversify his business to maintain his earnings.

"When we have finished harvesting the cloves, we have to wait until the price goes up, then we can sell them. Sometimes we have to wait until about five or six months. And you can only harvest the cloves once a year. What do you do while you wait to harvest the cloves?"
The answer for Lewi comes in the form of rambutans, cocoa and fishing. It is a work ethic passed down from past generations, driven by the pride of maintaining this fragile line of agricultural artisanship.

"I feel so proud. Because of me, the legacy still continues," he said.

As for who might continue the tradition into future, in light of the uncertain market, changing climate and lack of government support, Lewi smiles and looks at his young daughter playing nearby.

"I have my daughter as the successor. All she has to do is carry on. It's our tradition."