'The convincer': One man in Japan has made it his job to convince social recluses to seek mental health treatment
The Japanese government estimated that there are more than one million hikikomori, or social recluses, in the country. Ahead of World Mental Health Day on Oct 10, CNA looks in detail at how young people are becoming socially withdrawn.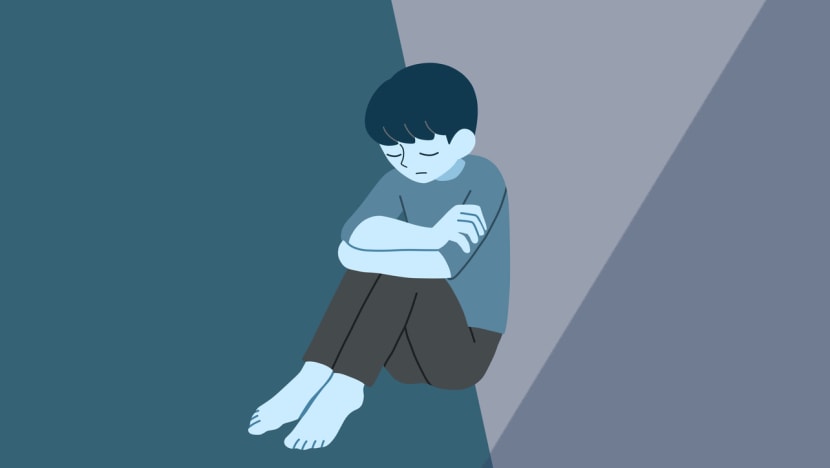 TOKYO: Mr Takeshi Oshikawa follows an unconventional method when it comes to helping people who suffer from social withdrawal syndrome and other mental disorders.
The 54-year-old calls himself "the convincer". His clients are mostly people who have run out of options on how to help their family members who have mental health issues. Once entrusted, he helps them to convince their loved ones to get treatment.
During his 30 years in this role, Oshikawa has dealt with many difficult, sometimes violent cases. Among them is 16-year–old hikikomori Naoto (not his real name). Hikikomori is a Japanese term which refers to people who have isolated themselves from society for more than six months.
The Japanese government estimated that there are more than one million hikikomori in the country. And there is a trend that more young people are becoming socially withdrawn in recent years.
In this case, the teenager refused to go to school and spent much of his time at home after his father left his mother for his mistress. Over time, things worsened, and he started to act violently.
He would kick and punch his mother when his mother did not give him money that he repeatedly demanded to buy anime-related goods and videos that are illegal for minors. His mother even had to be hospitalised. 
She lived in constant fear of her son. Her mental health suffered, and she needed psychiatric help. She eventually sought help from Mr Oshikawa. He consulted the Child Centre, who said they would support him. They told him to coordinate with the police.
With Naoto's mother's consent, Mr Oshikawa and his team monitored Naoto's behaviour for a period of two weeks before they spoke to him. What ensued was a tense two-hour session.
He told Naoto sternly: "You are buying illegal items. And you threatened your mother for money. Your mother says everyday she wants to die. She thinks she has to commit suicide. She has to die. She has no more money."
The conversation ended with Naoto finally agreeing to be admitted for treatment. 
SHEDDING LIGHT ON PLIGHT OF FAMILY
Mr Oshikawa has published a manga series with an alarming title - "Parents Who Say Please Kill My Child" - to document his experience as a convincer.
It's part of his efforts to raise society's awareness about the plight of people whose family members suffer from mental illnesses. 
Only 10 percent of the more than 1,000 cases that Mr Oshikawa worked on were people under 20, but that's not because mental health issues are less of a problem for children and adolescents.
Experts said there is a tendency for parents to delay consultation when symptoms appear.
Government data paints a troubling picture about the mental wellness of Japanese children. A record number of children or 196,000 of them refuse to go to school nationwide.
Suicide among children is rising. In 2020, 499 cases were reported by the police, a figure nearly 70 per cent higher than more than 10 years ago.
But some are trying to improve things.
HELPING CHILDREN WITH MENTAL HEALTH ISSUES
Mr Hajime Nishida, an assembly member and owner of an orphanage in Kitakyushu city in Fukuoka Prefecture will be opening a new facility for children with mental health issues. The facility will be housed at the premises of his orphanage will be vacated and relocated next year.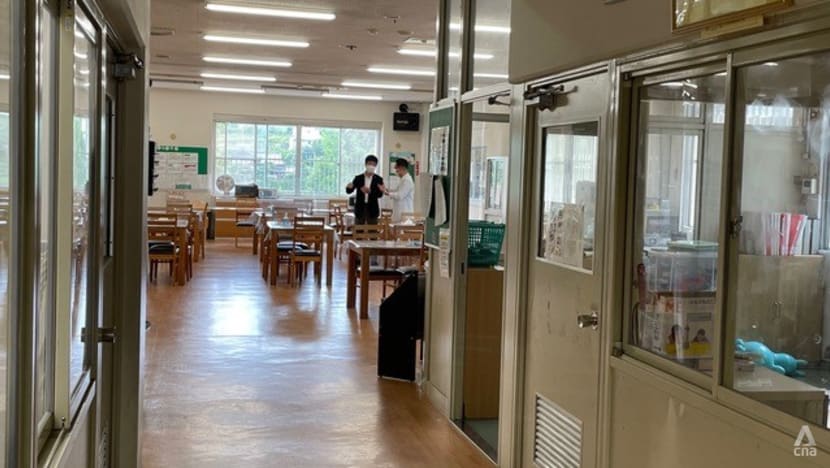 Mr Nishida's new project to set up a separate facility for children exposed to traumatic events became viable after the central government revised the law to step up support for such children until they reach the age of 22.
For a start, Nr Nishida aims to take in six adolescents, mainly from his orphanage, although he is willing to accommodate others who have needs. 
While they provide hot meals, warm beds, and educate the children, orphanages in Japan are not equipped to provide mental health therapy. This is despite orphanages in Japan housing mainly children who are victims of abuse and neglect at home, who often demonstrate signs of traumatic stress. 
Children with a clear need for psychiatric help are admitted to specialised institutes.
Mr Nishida said: "The younger they are, the higher the chances are for them to eventually become self-sufficient. We will try to bring the young hikikomori over here, help them learn how to do chores, then help them go out. It will be hard, but we hope they can mix in society."
He has enlisted the help of Mr Oshikawa.
But Mr Nishida said without support for families, his new facility may only address the symptoms of the issue.
"I believe the problem is in the family. We should not only care for the children. I believe we need to support each household," he said. 
According to the Health Ministry, one in 30 people has mental health issues in Japan. One in five will have a mental illness during their lifetime, the Health Ministry added.
In Kitakyushu, Mr Nishida aims to create a network of support with Mr Oshikawa's expertise.
"Emotional, intellectual, mental disorders tend to run in their parents. I notice a pattern. If the parents have disabilities, illnesses, it's often the case that their children have them," he said.
Watch CNA Leadership Summit live on 10 October 2022 from 1.30pm SGT via cna.asia/leadership-summit.
Where to get help:
Samaritans of Singapore Hotline: 1767
Institute of Mental Health's Helpline: 6389 2222
Singapore Association for Mental Health Helpline: 1800 283 7019
You can also find a list of international helplines here. If someone you know is at immediate risk, call 24-hour emergency medical services.