Adopt safe practices, say diving industry players off Johor's Mersing coast amid accidents
Conditions in waters off Mersing can be challenging, but operators maintain that sea sports are still viable as long as proper precautions are taken.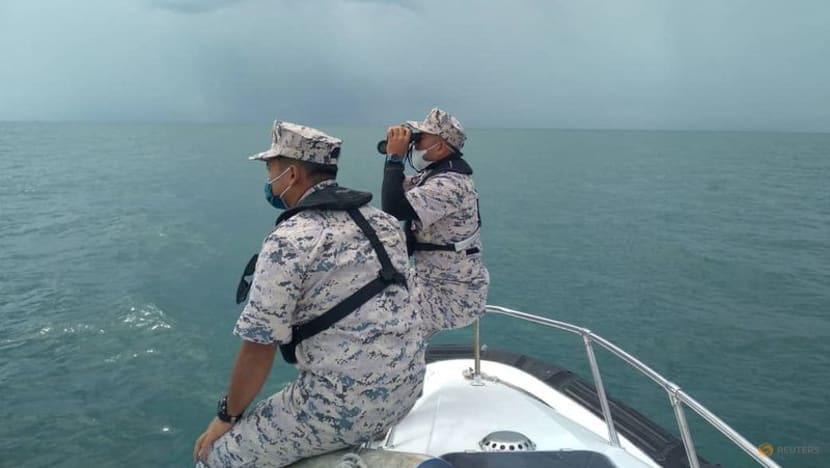 MERSING, Johor: The blue waters and pristine beaches on more than a dozen tropical islands off the coast of Mersing are popular tourist destinations. These islands, such as Rawa, Tioman and Sibu, regularly see visitors from around the world, including from nearby Singapore. 
The area is rich in marine life, with reef sharks, turtles, rare fishes as well as dugongs being spotted.
Yet, diving, snorkelling, kayaking or even just being on a boat in these waters at the wrong moment can be deadly. The area off Mersing has seen a number of incidents over the last decade.
Last week, four foreigners went missing after diving near Johor's Pulau Tokong Sanggul, a stark reminder of the dangers of water sports.
Experts interviewed by CNA say that due to the underwater topography of the area, there is a risk of high waves and strong currents.
"If you are snorkelling, diving or doing other sea activities in these areas, you need to be aware of your surroundings," said Associate Professor Mohd Fadzil Mohd Akhir, the director for Universiti Malaysia Terengganu's (UMT) Institute of Oceanography and Environment (INOS). 
"The general currents and conditions of the sea are rough, and (those doing sea activities) can be caught up," he added. 
Despite the possible dangers, industry players in the area told CNA that participating in sea activities is still viable provided that precautions are taken. 
Looking ahead, sea sport instructors as well as experts have urged that precautions should be stepped up.
SPATE OF INCIDENTS INVOLVING TOURISTS OVER LAST DECADE 
The incident at Pulau Tokong Sanggul sparked a search and rescue operation led by Malaysian authorities. The divers had surfaced but later drifted apart due to strong currents. 
Three of the divers were later rescued after floating at sea but a 14-year-old Dutch boy, Nathan Renze Chesters, remains missing. His father, who was one of the divers who were rescued, told Malaysian authorities that Nathan had died at sea. 
Following the incident, Johor ruler Sultan Ibrahim Sultan Iskandar said that all diving activities off Mersing should be banned temporarily. 
Subsequently, Mersing district officer Mohammed Shakib Ali issued a notice requesting all resort, chalet and tourist boat operators, island-hopping boat services and scuba diving centres around the islands under Johor state to cease scuba diving or snorkelling activities immediately.
In recent years, there have been other tragedies involving tourists participating in sea activities off Mersing.
In 2019, two Singaporeans who were kayaking near the Endau islands near Pulau Seri Buat were separated from their group and went missing. The dead body of one of the kayakers - Puah Geok Tin - was later found. Her partner kayaker Tan Eng Soon remains missing. 
In the same year, a Singaporean diving instructor John Low was lost at sea for four days after the boat he was on capsized near Pulau Tioman. He was later rescued in Indonesian waters.
In 2014, French tourist Jerome Philippe Laurent was found dead after going missing while snorkelling. His body was found floating in the waters off Pulau Tioman.
Earlier in 2013, two Singaporeans, diving instructor Tan Seah Heng and his student, Lee Yong Yeow drowned after diving off Pulau Tioman.
In the same year, Singapore Management University professor Winston Koh was reported missing at sea during his first scuba diving trip at Pulau Dayang, off Mersing. His body was found four days later.
WHY THE STRONG CURRENTS AND HIGH WAVES?
Experts noted that while accidents at sea can occur anytime, the area off Mersing may carry higher risk due to the area's topography.
Dr Zulfigar Yasin, a marine biology professor with Universiti Sains Malaysia (USM), told CNA that certain pockets of space around the islands are narrow, and these areas are prone to stronger current flow, especially during spring tides. 
Spring tides are when the tides in the sea are at the highest. This occurs every two weeks during a new moon or full moon.
During spring tides, the current will be strong. Areas which are shallower will have stronger currents because water has to push through smaller spaces," said Dr Zulfigar. 
"This is especially seen for instance in the areas at the southern part of Tioman. So you have to be careful, look at the tide charts before diving," he added. 
Meanwhile, UMT's Assoc Prof Mohd Fadzil noted that during the northeast monsoon between November and February every year, the waters off the east coast of peninsular Malaysia are rough.
During this period, most sea activities in areas off Mersing are prohibited.
However, Assoc Prof Mohd Fadzil explained that due to factors such as climate change, research has shown that the harsh conditions can also exist in the period outside of the monsoon season. 
"Usually by April and May, the waters are quite calm and the weather is very warm. But based on our data and forecast, we can see that the currents remain strong in the waters off Johor," he said.
He posited that for this year, the sea conditions have remained rough off Mersing due to the La Nina climate phenomenon.
During La Nina, winds that typically blow from the eastern tropical Pacific Ocean to the western part of the basin will intensify. 
This causes more rain and cooler temperatures over equatorial Southeast Asia, including Malaysia, Singapore and Indonesia.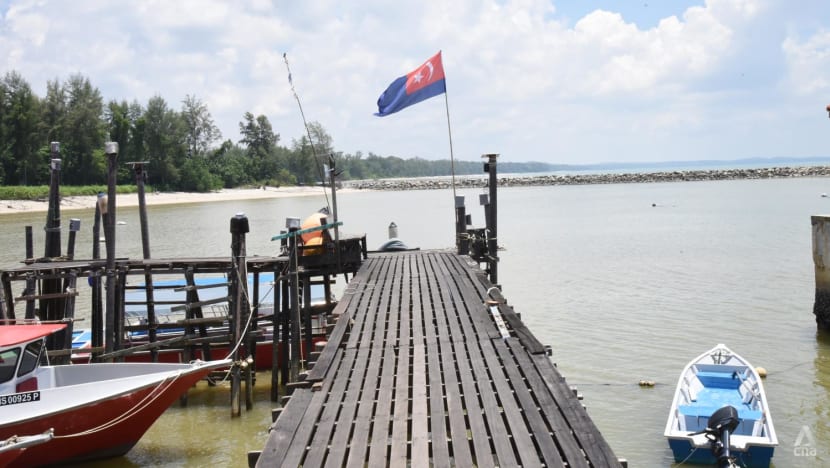 "In the early part of this year, based on the data we collected, we see strong wave conditions off the east coast. Last week, before the accident (involving the four foreign divers), we issued a forecast for strong waves in the area" said Assoc Prof Mohd Fadzil.
"The players in the tourism industries need to be aware of these forecasting systems, such as those issued by Malaysia's meteorological department and our institute, to be updated in case there are early warning systems for extreme weather changes," he added. 
He also warned that being prepared for unpredictable weather was more important than ever as the islands off Mersing are likely to see a boost in tourists visitors in the coming months as most countries are loosening travel restrictions with COVID-19 becoming endemic. 
"There's revenge tourism, and due to pent-up demand from the pandemic, lots of people are interested in resuming sea sport activities," he said. 
"During this upcoming busier period, it is important that tour operators off Mersing have all the safety equipment in place and don't take things for granted," added Assoc Prof Mohd Fadzil.
CONDITIONS CHALLENGING BUT ACTIVITIES NOT HINDERED: INDUSTRY PLAYERS
Tourism and diving industry players around Mersing maintain that visitors can enjoy the natural beauty of the area, provided that safety precautions are taken. 
Mr Joseph Kua, a dive instructor trainer for Scuba Ace, a company which offers diving and snorkelling trips near Pulau Aur and Pulau Tioman, told CNA that accidents do happen from time to time in the area as sea sports are higher-risk activities. 
However, he argues that the number of incidents is nothing out of ordinary in comparison with other parts of the world.
"The frequency of incidents in areas off Mersing is not more frequent than other places in Malaysia. It's not more dangerous," said Mr Kua.
"It's just important for us to adopt safe practices," he added.  
Mr Kua said that this includes monitoring weather reports from Malaysia's meteorological department. He added that his team will not hesitate to cancel or postpone trips if the reports are unfavourable. 
Mr Dave Yiu, a Singaporean deep-sea technical diver who operates liveaboard diving trips at the Mersing islands, told CNA that it was important too that customers understand if an activity is suspended for safety reasons. 
"Consumers don't take no for an answer sometimes. When you cancel a dive, they might complain to operators and ask 'why did you do that?'. Being firm and being able to deal with these kinds of consumers could be one way to ensure that safety is not compromised," he added.
Mr Adil Mohd, a dive instructor trainer for Dive Nautics, a firm which plans diving trips in the Mersing islands, acknowledged that certain surrounding areas may not be the most ideal for safe diving.
He noted that in the islands around Pulau Sibu for instance, the visibility is poor and that changes of tide will trigger stronger currents. 
The area where the four divers went missing last week - Pulau Tokong Sanggul - is located near Pulau Sibu. 
Mr Adil stressed that a dive master or instructor from his company must be able to conduct a risk assessment before, during and after the dives. He too said that the activity must be halted if safety is in any way compromised.
"Before any dive, the instructor must ensure that the current is not too strong for the divers and the visibility is at a safe level," he added. 
STEPPING UP PRECAUTIONS
Last week's incident has prompted industry players to step up precautions for their upcoming events. 
A notable development from last week was how the boat captain ferrying the four divers was detained by police, after testing positive for drugs. 
The four divers had resurfaced but were unable to locate their boat, before being carried away by strong currents. 
Dive Nautic's Mr Adil told CNA that operators must now, more than ever, do checks to ensure that the boat captains are not intoxicated while on the job. 
"Operators must ensure that .. boat drivers are experienced in accessing the changes in weather," he said.
Dr Zulfigar of USM stressed that the person who is operating the boat should preferably be a certified diver and not just a boatman.
"This individual must understand the limitations of diving," he said. 
"If the group diving is facing problems, the official on the boat must know how to read the waters."
Additionally, operators are also suggesting that divers, snorkelers and those who kayak equip themselves with gadgets that could be pivotal during emergencies. 
Scuba Ace's Mr Kua said this included colourful surface marker buoys to identify divers from a distance at sea, as well as torch and laser lights to attract attention especially at night. 
He added that divers should also consider bringing along an Emergency Position Indicating Radio Beacon (EPIRB), a device which could transmit distress signals in case of an emergency.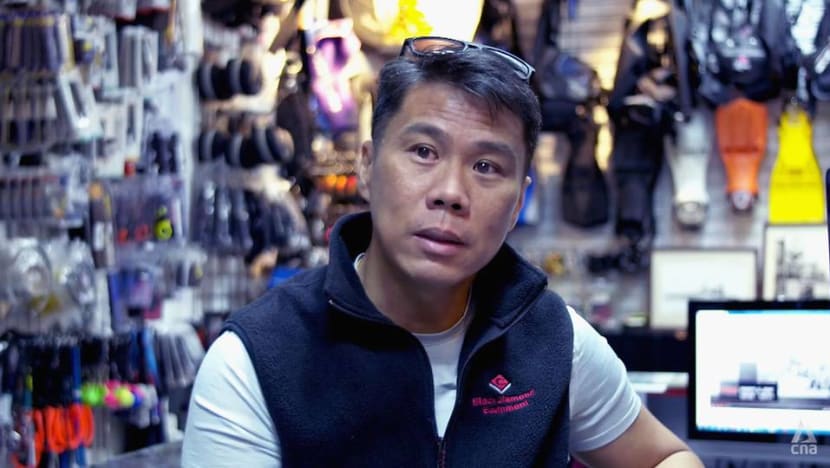 Meanwhile, Mr Yiu, the deep-sea technical diver, noted that the demand for portable emergency diver radios that he sells online has gone up after the incident last week. 
These radios allow divers to transmit distress signals. They also let them communicate directly with boats and ships around them.
"The three divers who survived last week's incident are very fortunate to be alive, after drifting for hours and exposed to the harsh elements," he said.
"It's a timely reminder that everyone who participates in sea sport activities should prioritise safety above all else."