Johor government reviewing proposal to change Friday-Saturday weekend days off: Reports
The Johor state government was said to be considering a two-and-a-half-day weekend, with half of Friday, as well as Saturday and Sunday, as rest days.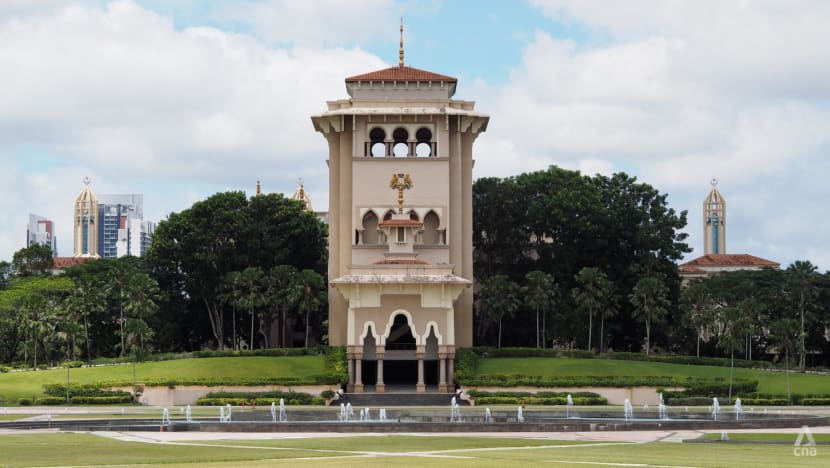 JOHOR BAHRU: The Johor state government is reportedly reviewing its weekend days off, which currently fall on Friday and Saturday.
The state has been observing Friday and Saturday as its official weekend since January 2014 to allow Muslims to perform their prayers, as decreed by Sultan Ibrahim Iskandar. 
Johor Chief Minister Onn Hafiz Ghazi was quoted by the Star as saying that he had noted grouses from the people about the difference in rest days for the government and the private sector.
"The state government will review this matter so that parents and their children are able to have a rest on the same days," he said recently, adding that a solution would be announced soon. 
Describing Mr Onn Hafiz's comments on the matter as "timely", Johor Jaya assemblyman Liow Cai Tung said on Monday (Jun 20) that having the same weekend with the private sector would increase the state's productivity and efficiency. 
"As a people's representative, I understand that having different rest days has brought a rather huge impact to the people. 
"Other than affecting the development of the economic sector, the difference means that parents and children do not get to spend enough time together," the Pakatan Harapan politician said in a Facebook post. 
She urged the state government to speed up its review so that the matter could be presented to the Johor ruler for his consent. 
When asked by CNA, the Chief Minister's Office said it would not be issuing any statements on the issue. 
TWO-AND-A-HALF-DAY WEEKEND ON THE CARDS? 
Quoting "high-placed sources", Malay Mail reported on Monday that Johor state government may implement an official two-and-a-half-day weekend, with half of Friday, as well as Saturday and Sunday, as rest days. 
According to one source, the proposal will allow Muslims to prepare for Friday prayers.
"As part of the proposal, the state government will end its Friday workday at noon, and civil servants will not be required to return to the office after Friday prayers," said the source, as quoted by Malay Mail.
The source added that from Monday to Thursday, there may possibly be an additional hour of working time from 8am to 6pm to make up for Friday's half-day. 
Presently, official work hours for Johor's civil servants are from 8am to 5pm.  
Another source said the arrangement had already been communicated to the Johor sultan before he left for his trip on Jun 18. 
The same source pointed out to Malay Mail that the implementation time would take about three months for the state government to synchronise and calibrate its systems. 
The same proposal was made by Pasir Raja assemblyman Nor Rashidah Ismail in the Johor state assembly on Monday. 
The Barisan Nasional representative suggested that the state's civil servants could work full-time from Monday to Thursday, with an additional hour of working time.
"Then there will be half-day working hours on Friday, which are from 8am to noon where Muslim workers are still able to comfortably fulfil their Friday prayers obligation," she was quoted as saying by the Star.
She said countries such as Belgium, Iceland, Scotland, Spain, Japan and the United Arab Emirates practised a four-day work week from Monday to Thursday with rest days from Fridays to Sundays.