'No due process, just summarily dismissed': Malaysia's ex-health minister Khairy on UMNO expulsion
Mr Khairy was among a number of UMNO members who have been expelled for breaching party disciplinary rules during November's general election.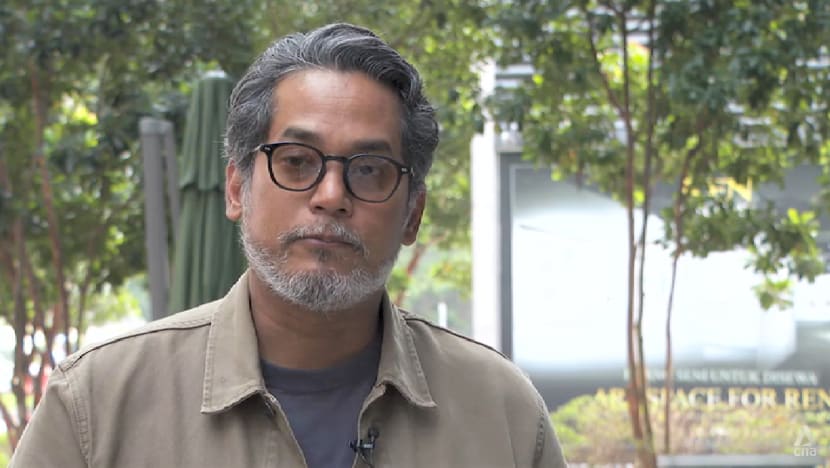 KUALA LUMPUR: Malaysia's former health minister Khairy Jamaluddin will not appeal against his dismissal from the United Malays National Organisation (UMNO), and is considering contesting in the coming state election in Selangor.
"No show cause letter, no due process, I've not been asked to appear in front of a disciplinary board, just summarily dismissed by my party," the 47-year-old told CNA. 
In a statement issued last Friday (Jan 27) following a party supreme council meeting, UMNO secretary-general Ahmad Maslan said Mr Khairy was among a number of members who have been expelled for breaching party disciplinary rules during November's general election. 
UMNO MEMBER FOR 23 YEARS
"I was an UMNO member for 23 years. As far as politics is concerned, that was everything to me," said Mr Khairy, a former UMNO youth chief. "For it to descend to what it is today is extremely tragic and sad. 
"And I do believe that it will be very difficult for UMNO to come back from this, not because it sacked me, but because the entire trajectory of UMNO has been downwards - left with 26 seats, reluctant to reform, scared to open up the top two positions for an open contest, and public support at its lowest in its history."
The supreme council meeting was keenly watched after UMNO president Ahmad Zahid Hamidi said a day earlier that the party will undergo "mass cleansing" to get rid of "saboteurs" and those who have "shot themselves in the foot".
Meanwhile, former defence minister Hishammuddin Hussein and former UMNO information chief Shahril Hamdan were among several politicians suspended from the party.
When asked if he had represented the best hope for UMNO to resuscitate itself, Mr Khairy said: "I don't think it was just me. I think that there was a team of leaders who wanted to offer themselves for the leadership of UMNO. 
"Resuscitating the party would not happen overnight. But we believe that we could present to the members a vision of recovery and a vision of rebuilding UMNO, and we were not allowed to do that."
LOST IN A SEVEN-CORNERED CONTEST
Mr Khairy was a three-term MP for Rembau in Negeri Sembilan before he was moved to contest in the urban constituency of Sungai Buloh in Selangor during the Nov 19 polls. He eventually lost in a seven-cornered contest.
For now, Mr Khairy is contemplating a political comeback in Selangor at the upcoming state election.
"It's something that I'm considering, as I've made known to the public. I've left Negeri Sembilan, I've migrated to Selangor, although I came here at the 11th hour to Sungai Buloh, but I think that this is the political epicentre for Malaysia," he said. 
"This is where the action is. And I think I'd like to build my new political base here."
However, it remains to be seen which banner Mr Khairy will contest under for future elections. 
"I think the political market is quite saturated right now with quite a lot of parties," he said. 
"So setting up a new party is an option. Joining an existing party is obviously an option. So I think I would like to take my time and see what makes more sense."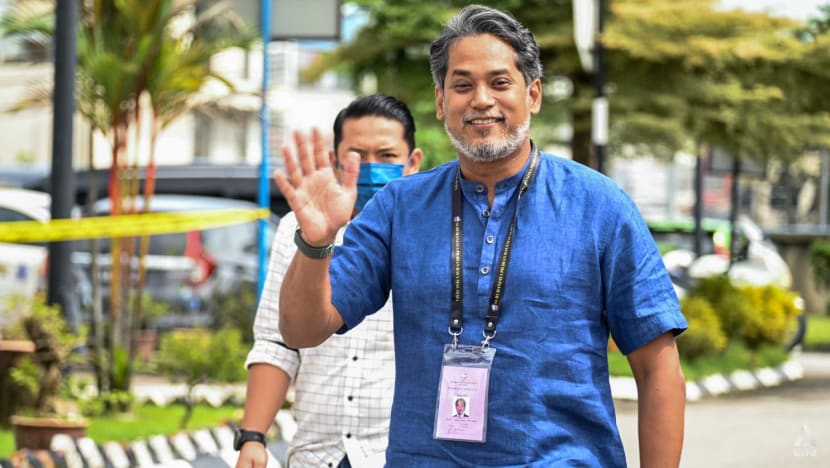 NOT RULING OUT A RETURN TO UMNO
However, Mr Khairy has not ruled out returning to UMNO one day. 
"But it would have to be a significantly different UMNO that I would go back to," he noted. "And if I have to go back to an UMNO which is what it is today, then I believe that that would be a colossal waste of time."
Mr Khairy joined politics 23 years ago during the tenure of his father-in-law, Malaysia's fifth prime minister and former UMNO leader Abdullah Ahmad Badawi. 
"A lot of people say I had it easy," he said. "My father-in-law was PM, but that was many, many years ago. Since then, my career has not been linear."
Mr Khairy said he was put "in the sin bin" when Mr Najib Razak took over the reins as the country's prime minister.
"I was sidelined for five years, not made a minister, and then I came into the Cabinet. Then we lost, then I was out again. Then I came back into the Cabinet. Then I lost everything. So yes, I did perhaps start strong, but it's not been a linear path since then," he said, citing the political turbulence in Malaysia. 
"So yes, I do accept people saying that I might have had it easy at the start. But if you put yourself in my shoes since then, it's been a roller coaster."