Macao wants to diversify from gaming to tech and finance, but struggles with talent shortage
Macao wants to transform itself into a technology and innovation hub, with non-gaming ventures to account for 60 per cent of its GDP.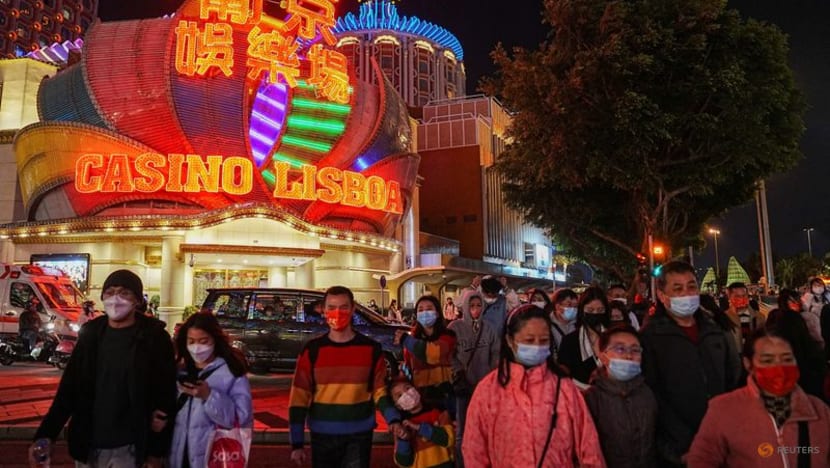 MACAO: Macao is the only place on Chinese soil where gambling is legal.
The city made US$36 billion in gaming revenue in 2019, accounting for over half of its gross domestic product (GDP).
It has long talked about diversifying its economy to align with China's ambitious Greater Bay Area project, but has been slow in making progress.
 
After decades of placing all bets on the gaming sector, Macao's finances came crashing down when the COVID-19 pandemic hit in 2020. Casino closures sent revenue plunging by 30 per cent.
With the borders now reopened, there is renewed urgency to focus on other industries.
Macao wants to transform itself into a technology and innovation hub, with non-gaming ventures to account for 60 per cent of its GDP.
Casino operators must now invest in businesses outside of gaming under new licensing rules.
MICE SECTOR IN FOCUS
One sector in the spotlight is the meetings, incentives, conventions and exhibitions (MICE) industry, as gaming giants seek to incorporate such businesses into their space.
The Venetian, one of the hotels under integrated resort developer Sands China, has pledged to spend 93 per cent of new investment on non-gaming projects.
The casino operator hopes to attract multinational companies to hold annual conferences and corporate summits in Macao by expanding and upgrading its convention facilities.
The group also has plans to expand its network of international sales offices across Asia, Europe, and the United States.
The firm is now prioritising recruitment and training over traditional gaming roles. Its academies, which already include retail and procurement courses in its syllabus, recently added MICE subjects.
"Practical training (is important) as well because it's a big challenge to keep up with (the likes of) Hong Kong, Shanghai and Bangkok," said Mr Kris Kaminsky, Sands China's senior vice president of hotel operations.
"It's a competitive region and people are going to be the difference maker. We've got to have the best people."
Similarly, casino operator Galaxy has pledged most of its investments towards non-gaming, with plans to build a high-tech amusement park.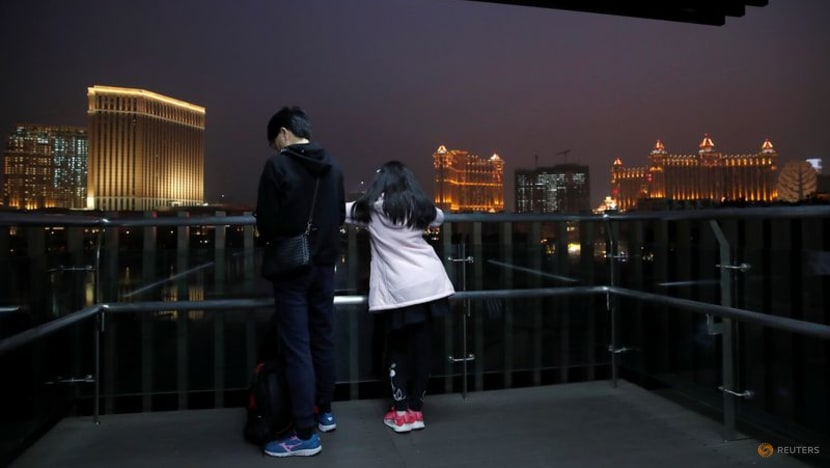 TRAINING ITS WORKFORCE
Macao is also developing its suite of financial services to bolster support in the Greater Bay Area.
With a population of less than 700,000 people, Macao is the smallest among the nine Chinese cities and two special administrative regions involved in the project.
It recently launched the Micro Connect Macao Financial Assets Exchange, which offers funding for small Chinese businesses hoping to expand.
However, shortage of talent is an issue.
In 2020, the International Monetary Fund (IMF) found that only 14 per cent of the city's workforce outside the gaming sector were high-skilled.
"In the past, Macao trained its people for casinos and their demands," said Mr Arnaldo Oliveira, chief executive officer of talent acquisition firm Orion Executive Search International.
"Now, they should put in more resources to train financial people … (in areas such as) general asset management classes, general knowledge in equities, fixed income, forex, commodity, and alternative real estate. Because these are at the foundation of the talent pool."
Education institutions in the city have started to offer a broader spectrum of courses such as artificial intelligence and fintech.
"We identified some emerging industries with the policy address released by the Macao government and we have also consulted some industry experts," said Ms Alice Fong, functional head of the University of Macau's graduate school.
"Some of these emerging industries are still in a very early or nascent stage. So what we can do is plan ahead. As these emerging industries continue to mature, job opportunities will continue to grow."
MANPOWER SHORTAGE
But even within its bread-and-butter sectors, Macao is grappling to fill vacancies left behind by an exodus of workers during the pandemic.
The city depends heavily on non-resident labour. This group, including workers from mainland China, make up 40 per cent of Macao's workforce today.
Since reopening its borders this year, visitor arrivals hit nearly 5 million in the first quarter.
While that is less than half compared to pre-pandemic levels, the city's hospitality, tourism and gaming sectors are struggling to keep up after the city lost 21 per cent of non-resident workers.
Getting a hotel room or a dinner reservation is now a longer wait, which does not bode well for reopening plans.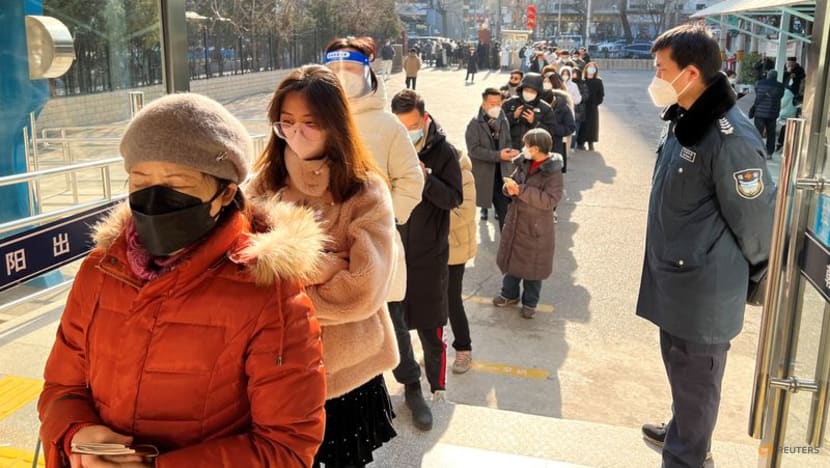 As labour laws tighten, non-resident work permits are becoming harder to obtain. Yet, locals are not keen on many of these jobs.
"The shortage of manpower is real. Some hotel rooms are left unoccupied because these jobs pay too little and Macao residents are not willing to take them," said New Macau Gaming Staff Rights Association's president Cloee Chao,
Ms Chao suggested raising the minimum wage in these jobs to attract locals. However, the local labour force is also shrinking, with younger residents looking at job opportunities abroad.
"Some saw opportunities in foreign countries and eventually migrated. The younger generations choose to study abroad and some are not coming back to work after graduation." said Macao legislator Ron Lam.
TRAINING AND RESKILLING
The Labour Affairs Bureau and its partners have invited big tech names such as Tencent and Alibaba to their career fairs in hopes of attracting young residents to stay.
Industry players are also working on talent retention by encouraging training and reskilling.
"For example, in the exhibition industry, there are many backstage jobs such as lighting, but those require training," said Ms Chao.
"With appropriate training, it is possible to switch to other professions, such as getting an insurance or real estate licence."
Mr Lam said he believes Macao should develop a framework that sets a standard for career development and a benchmark for wages.
"If locals are required to be competitive and continue to study, the government should take the lead in building a qualification framework that is based on a tripartite agreement that brings together government, industry and labour," he said.
He added that with such a qualification, it would be easier for residents to develop in different fields.