Mahathir's comment on use of chopsticks by Chinese Malaysians 'simplistic and offensive': Lim Guan Eng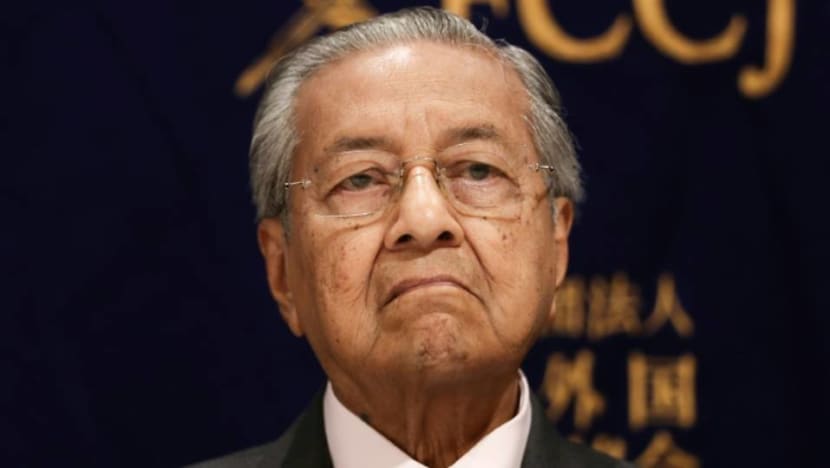 KUALA LUMPUR: Former prime minister Mahathir Mohamad's reference to the use of chopsticks as the challenges in getting the Chinese community to assimilate in Malaysia was "simplistic and offensive", said Democratic Action Party secretary-general Lim Guan Eng.
Dr Mahathir, when launching his new memoir Capturing Hope: The Struggle Continues For A New Malaysia on Sunday (Dec 12), was quoted by local media as saying: "The Chinese eat with chopsticks, they don't eat with their hands."
"They have not adopted the Malaysian way of eating food. They retained the chopstick, which is an identity from China, not Malaysia, and many other things," he said, according to the Star, adding that some Malaysians clinging to their ancestral roots only divides rather than unifies the people.
In a statement on Monday, Mr Lim said Dr Mahathir's suggestion that the use of chopsticks — as opposed to using hands to feed — is a sign of Chinese identity was "factually wrong".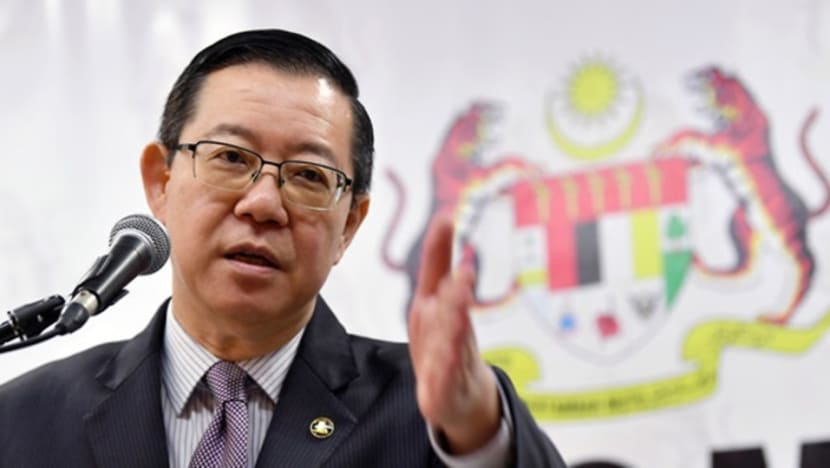 He said that the utensil was also an integral part of other cultures.
"This is not only simplistic but offensive to the Chinese community here. Tun (Mahathir) should be reminded that not just China or Taiwan but countries such as Japan, South Korea and Vietnam also use chopsticks," he added.
Mr Lim served as finance minister in Dr Mahathir's Cabinet during the Pakatan Harapan government from 2018 to 2020.
The DAP leader was also critical of Dr Mahathir's view about assimilation, saying that the former prime minister should instead have focused more on integration.
"Tun is wrong to focus on assimilation instead of integration and that using chopsticks instead of adopting the Malaysian way of eating with their hands is one of the reasons leading to separation amongst the people," Mr Lim said in the statement.
USING CHOPSTICKS DOES NOT MAKE ANYONE LESS MALAYSIAN: LIM GUAN ENG
According to Malaysiakini, Dr Mahathir said communities in Malaysia still identify with their  countries of origin, despite generations of being born and raised in Malaysia.
It had resulted in separation among the people, he said.
"Because of this identity with race on the ground among the people, you cannot have a multiracial party that is trusted by everyone," he added.
He also said that Indonesia was able to assimilate its Chinese citizens because the race's population was relatively small, while non-Malays in Malaysia made up a substantial proportion of the population.
"They (Chinese in Malaysia) preserve their own community, their own customs, their own ways," Dr Mahathir was quoted as saying.
In his rebuke of Dr Mahathir's views, Mr Lim said that using chopsticks does not make anyone less Malaysian.
"Does a Malay using chopsticks or fork and spoon to eat lose his Malayness? In fact, many non-Chinese Malaysians and Westerners are proud of their ability to use both chopsticks as well as fork and spoon without any loss of their national identity," he said.
"Malaysians of Chinese descent born here are proud of our loyalty to Malaysia and have no wish to return to a China growing with wealth and prosperity, even if given an opportunity to do so," he added.
MAHATHIR'S COMMENT NOT INTENDED TO OFFEND ANY MALAYSIAN: PEJUANG 
In a statement on Monday, Dr Mahathir's Parti Pejuang Tanah Air (Pejuang) issued a clarification saying that his remark on the usage of chopsticks was not intended to offend any Malaysian. 
Pejuang's information chief Ulya Aqamah Husamudin said that the remark has been blown out of proportion and politicised without understanding the context behind the remark. 
"It was a response to whether or not Malaysia should take the extreme route to assimilate similar to Indonesia," said Mr Ulya Aqamah. 
He said the the analogy was brought up to show examples of how different it is in Malaysia because Malaysians very much define and associate themselves with their original roots. 
"The real issue we should take from the comment is how ready are we to assimilate as a nation working together without bringing the Malay Malaysian, Chinese Malaysian, Indian Malaysian, and other sentiments," said Mr Ulya Aqamah.