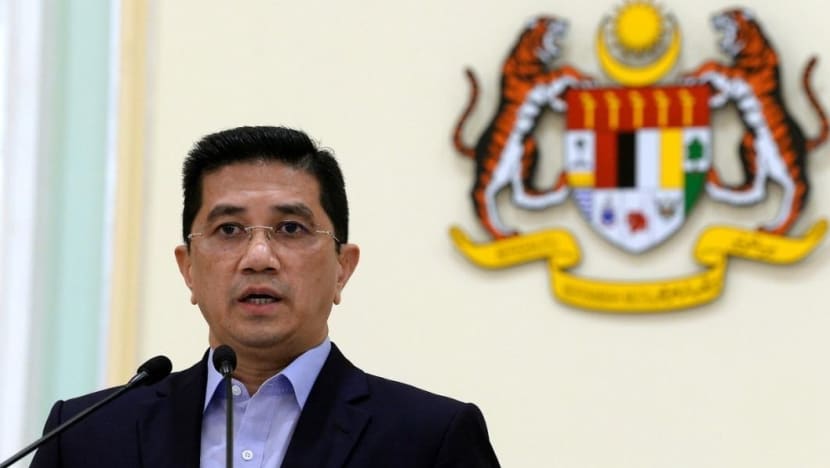 KUALA LUMPUR: In a surprise announcement, former Malaysia senior minister Mohamed Azmin Ali has declared a break in politics to rework his political plans. 
In a tweet on Saturday (Feb 11), Mr Azmin said: "To all Malaysians. It is a momentary pause in my career for public service that warrants going back to the drawing board.
"Nevertheless, there remains no let-up in my resolve to serve the nation and the rakyat (public)."
The Parti Pribumi Bersatu Malaysia (Bersatu) supreme council member has been branded by many as a "traitor" due to his role as one of the leading figures of the "Sheraton Move" which triggered the collapse of the short-lived Pakatan Harapan (PH) administration in Feb 2020.
Mr Azmin led several politicians to leave the PH-component party Parti Keadilan Rakyat (PKR) and later joined Bersatu under Mr Muhyiddin Yassin, who was Malaysia's prime minister until August 2021.
Under the next administration headed by former prime minister Ismail Sabri Yaakob, Mr Azmin was given the position of senior minister. The administration then had four senior ministers in lieu of a deputy prime minister. 
At the 15th General Election last year, Mr Azmin lost the Gombak parliamentary seat to his former protege Amirudin Shari. Mr Amirudin, currently chief minister for Selangor, garnered 72,267 votes while Mr Azmin lagged behind at 59,538 votes.
Mr Azmin currently occupies the Bukit Antarabangsa seat, which he has held since 2008, in the state legislative assembly of Selangor.
Prior to his announcement on Saturday, Mr Azmin was widely tipped by local media to lead the Perikatan Nasional (PN) coalition in the upcoming state polls in Selangor. He was also reported to be the coalition's chief minister candidate should they win the state from Pakatan Harapan.
Bersatu is a component party of the PN coalition.