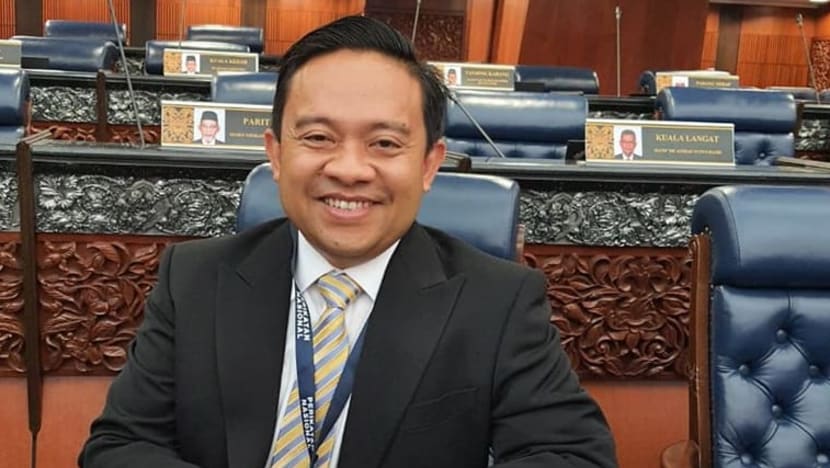 KUALA LUMPUR: Following an investigation by Malaysia's anti-graft agency, Parti Pribumi Bersatu Malaysia's (Bersatu) Wan Saiful Wan Jan has claimed trial and pleaded not guilty to accepting and soliciting bribes of almost RM7 million (US$1.6 million) in relation to the government's Jana Wibawa aid programme. 
According to local media, the Tasek Gelugor Member of Parliament (MP) was also charged on Tuesday (Feb 21) with soliciting an unspecified amount for a road project worth RM232 million.
His bail has reportedly been set at RM400,000 and he is expected to surrender his passport to the court before Mar 22.  
The Jana Wibawa aid programme was an economic generation project during Malaysia's COVID-19 movement control order. It was a stimulus aid package that was meant to help Bumiputera contractors.
According to Free Malaysia Today (FMT), Wan Saiful, who is also Bersatu's information chief, faces up to 20 years' jail and a minimum fine of RM10,000 if convicted. 
It is also reported that businessman and Segambut Bersatu division deputy chief Adam Radlan Adam Muhammad has claimed trial for soliciting and accepting a bribe of RM500,000 in relation to the Jana Wibawa programme.
Present at the courtroom in a show of support were top Bersatu heads, including party president and former prime minister Muhyiddin Yassin, party secretary-general Hamzah Zainuddin, as well as party vice presidents Ronald Kiandee and Radzi Jidin.
Commenting on the charges against Wan Saiful, Mr Muhyiddin claimed that his party is the victim of "selective prosecution". 
"We actually expected that this would be done by the PH (Pakatan Harapan)-BN (Barisan Nasional) government to weaken Bersatu after seeing growing support for Perikatan Nasional," said Mr Muhyiddin at a press conference on Tuesday, according to FMT. 
International trade and industry minister Tengku Zafrul Aziz and Mr Muhyiddin have been questioned as part of the MACC's probe into the Jana Wibawa programme. 
On Tuesday, Mr Tengku Zafrul announced in an Instagram post that he gave his statement to the anti-graft agency on Monday evening. 
"I will continue to cooperate with the authorities if needed, thank you," he said. 
According to FMT, Mr Muhyiddin told reporters on Saturday that he was called in by the MACC to assist in the investigation, but added that he was not a suspect in the probe.
The probe into Jana Wibawa began after prime minister Anwar Ibrahim found in his capacity as finance minister that high-expenditure projects such as Jana Wibawa did not go through a tender process. 
"The costs were too high, so I released this information (to the MACC) through the finance ministry," Mr Anwar said on Feb 2. 
A separate probe into Mr Muhyiddin is also ongoing over allegations that a government contract was awarded to a relative during his tenure as prime minister. 
According to The Star, he was summoned last Thursday over the contract which was said to be worth over a billion ringgit.