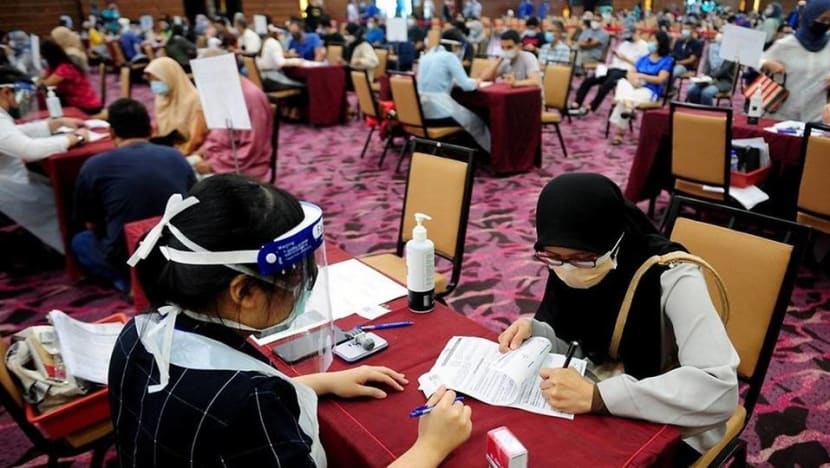 KUALA LUMPUR: One month after reopening state borders and allowing travel within the country, Malaysia's COVID-19 infectivity rate has risen to 1.0.
In a Facebook post on Friday (Nov 12), Health Ministry director-general Noor Hisham Abdullah said there were concerns that the number of cases would rise again as the country's R-naught (R0) value recorded a figure of 1.0 on Thursday. 
The R-naught (R0) of a virus is a measure of its transmission or number of new infections generated by each case.
An R0 rate of 1 means that any infected person will on average infect one other person they come in contact with.
The country had last recorded an infectivity rate of at least 1.0 on Aug 31 this year.
The R0 for Malaysia had been trending downward since then and was 0.86 at its lowest, but has been going up since the end of October.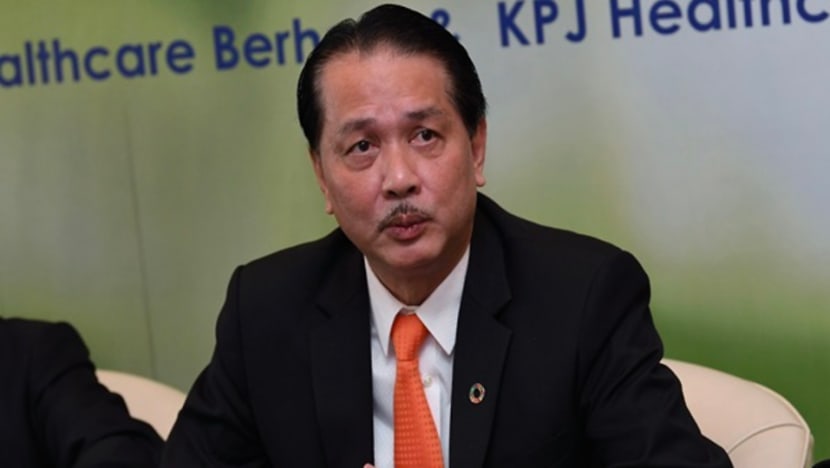 Dr Noor Hisham said in another Facebook post that they had to learn from the experience of other countries that had dealt with the pandemic and had conducted their vaccination programmes much earlier.
He said that many countries had loosened their public health measures after reaching a high vaccination rate, citing Germany where there are new COVID-19 infection waves hitting the country. 
"Our country retains public health action strategies with adherence to standard operating procedures (SOPs) as well as further enhancing vaccination coverage for those who have not yet been vaccinated as well as giving booster doses to vulnerable groups," said Dr Noor Hisham. 
Health Minister Khairy Jamaluddin also tweeted that the infectivity rate was back to 1.0 and that they were monitoring hospital admissions and other leading indicators.
"If you have been given an appointment for a booster dose, take it. The elderly, where possible, should avoid crowded places," he said on Twitter.
Malaysia had on Oct 11 allowed interstate travel for those who had been fully vaccinated as 90 per cent of the adult population had been deemed fully vaccinated then. 
The ban on interstate travel was imposed in early January amid a spike in COVID-19 infections. The ban has remained in place for much of the year as the country dealt with rising case numbers.
Malaysia has also opened up almost all its economic sectors, with social activities also allowed.
As of Friday, 95.1 per cent of the adult population and 75.7 per cent of its total population had been fully vaccinated.  
According to the Ministry of Health's COVIDNOW website, hospital bed utilisation rate in the country is at 68.4 per cent, while that of the intensive care units (ICUs) and the ventilators are at 60.2 per cent and 39.6 per cent respectively.
Since the beginning of the pandemic in February last year, Malaysia has reported a total of 2,535,338 infections, with more than 63,287 cases considered to be active.
COVID-19 cases have been on the rise in the past week, with 6,517 cases reported on Friday. 
The country has reported 29,535 deaths due to the disease so far. 
GO FOR BOOSTER SHOT WHEN GIVEN APPOINTMENT: DR NOOR HISHAM
In a press conference later on Friday, Dr Noor Hisham said the trend of rising COVID-19 cases was seen five to six weeks after cross-state travel was allowed in December last year.
He stressed the importance of booster shots, and that those who have received their appointments should go for them.
The ministry has so far administered 825,497 COVID-19 booster shots, he added.   
"There is proof from real-world data that there is waning immunity to the virus a few months after vaccination, and there is a rise of breakthrough infections among recipients of the vaccine.
"There is also the emergence of variants of concern that can have an impact as it can spread easily in the community within a short period," Dr Noor Hisham said. 
Malaysia administers vaccines from Pfizer, Sinovac, AstraZeneca and CanSino but only the Pfizer vaccine has been approved as a booster shot so far.