Malaysia to resume interstate and international travel from Monday as 90% of adult population fully vaccinated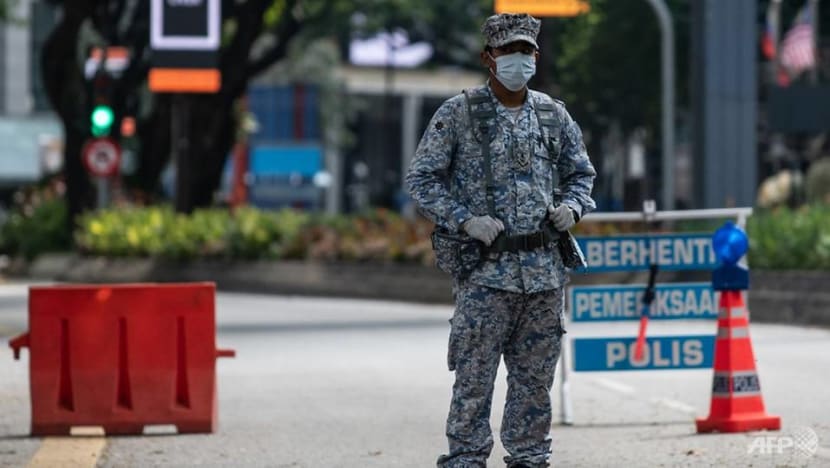 KUALA LUMPUR: Malaysia will allow interstate and international travel from Monday (Oct 11) after more than 90 per cent of adults across the country were fully vaccinated, Prime Minister Ismail Sabri Yaakob said on Sunday. 
He announced that Malaysian citizens who are fully vaccinated will be permitted to travel overseas without having to apply for the MyTravelPass scheme from Monday. 
Speaking during a televised press conference on Sunday afternoon, Mr Ismail Sabri said: "With thanks to God, according to the Ministry of Health, the vaccination rate for the adult population under the COVID-19 National Immunisation Plan (PICK) has reached 90 per cent.
"Accordingly, the government has agreed to allow (those) who have been fully vaccinated to travel interstate without having to apply for police permission from tomorrow, Monday, Oct 11." 
Mr Ismail Sabri outlined that with this decision, Malaysia residents who are fully vaccinated are free to move across state lines, including to return to their respective hometowns to meet with loved ones and for tourism purposes. 
He also reminded Malaysians to "not be complacent" on observing health protocols, and encouraged those travelling to perform their own COVID-19 tests before starting their journeys. 
"This is important in helping the country's economy reopen as well as to prepare to live in an endemic phase," said Mr Ismail Sabri. 
"If this issue is taken lightly, it's not impossible that the spread of COVID-19 will increase again," he added. 
The prime minister highlighted that there will be no more police roadblocks to enforce the ban on interstate travel, but he warned that police officers may conduct random checks at rest and relax (RnR) pitstops along highways to ensure that travellers are fully vaccinated.  
The ban on interstate travel was imposed in early January amid a spike in COVID-19 infections. The ban has remained in place for much of the year as the country dealt with rising case numbers. 
Last week, the prime minister said during an interview with local reporters that interstate travel would resume when 90 per cent of the adult population in Malaysia were fully vaccinated. 
He added that this was key to reviving the ailing domestic tourism sector, as well as allowing Malaysians who were separated to reunite with their families in their hometowns. 
In September, the government launched a travel bubble for Langkawi, an island tourism spot, as a pilot project to reopen domestic travel. 
Other destinations such as Melaka, Tioman Islands and Genting Highlands were suggested as the next spots to reopen via travel bubbles. 
However, the reopening of these places was put on hold until the 90 per cent adult vaccination rate was achieved. 
FULLY VACCINATED MALAYSIANS NOW ALLOWED TO TRAVEL OVERSEAS
In the press conference on Sunday, Mr Ismail Sabri added that Malaysian citizens will also be permitted to travel overseas without having to apply for the MyTravelPass scheme from Monday. 
The scheme was introduced to disallow Malaysians from travelling overseas for non-essential reasons such as tourism, so as to curb the spread of COVID-19. 
On Sunday, Mr Ismail Sabri said: "However, travellers still need to serve compulsory quarantine immediately upon returning to Malaysia.
"The decision to repeal (the scheme) is to allow Malaysians to connect with separated family members, spouses, to travel for work and business reasons." 
However, he maintained that this was only reserved for those who have been fully vaccinated. 
In the press conference, Mr Ismail Sabri acknowledged that despite the loosening of these COVID-19 restrictions, the reality was that Malaysians will have to live with COVID-19. 
He urged Malaysians to adhere to health protocols and those who have not got vaccinated to get jabbed quickly.
"This is because there are many loosening of restrictions that have been announced, such as interstate, international travel, dining-in, etc and all these are dependent on vaccination status," said Mr Ismail Sabri. 
"Vaccines reduces the risk of infection, prevents one from getting more severe symptoms, reduces the risk of death due to COVID-19 as well as reduces burden on the health system."
Mr Ismail Sabri outlined that latest data by the health ministry showed that vaccination has succeeded in lowering COVID-19 patient admission rates to the ICU by 83 per cent and death rates by 88 per cent.
COVID-19 cases in Malaysia have been on a downward trend, with daily numbers logging below 10,000 since Oct 3. 
In total, there have been about 2.3 million COVID-19 cases and more than 27,000 deaths in Malaysia since the start of the pandemic.