Malaysia's COVID-19 vaccine procurement process was 'proper', says ex-minister Khairy after government finds irregularities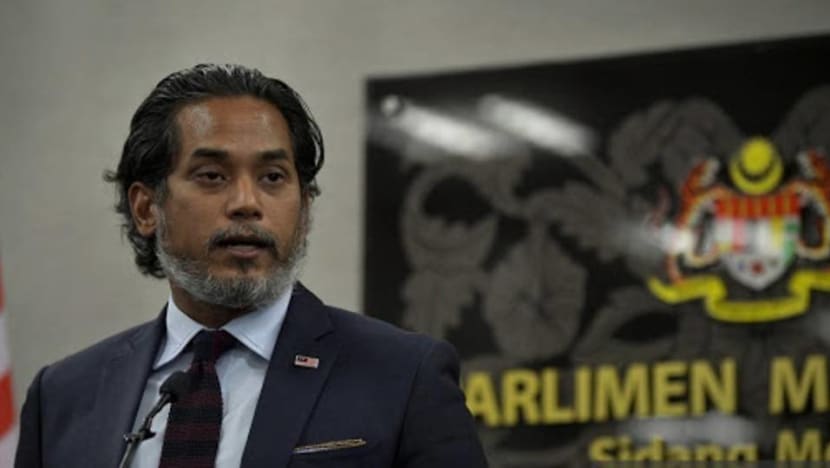 KUALA LUMPUR: Prior investigations by authorities on the procurement of COVID-19 vaccines found that all purchases were approved by the required government bodies, said former Malaysian health minister Khairy Jamaluddin on Wednesday (Feb 8). 
Mr Khairy said this in response to claims by Prime Minister Anwar Ibrahim of irregularities in the procurement process of vaccines during the COVID-19 pandemic. 
In an interview with news portal The Star, Mr Khairy said that investigations by the Public Accounts Committee (PAC) which was conducted in 2021 found that the procurement of vaccines was "proper". 
"This was confirmed by the PAC, which investigated the matter," said Mr Khairy, who was the science, technology, and innovation minister at the time. 
He maintained that the procurement was conducted with the approval of necessary parties. 
"All vaccine procurement was made with approval from the Cabinet and the Treasury, taking into account views from all agencies," he was quoted as saying by The Star. 
Mr Khairy added that he is confident to answer any questions about the procurements during the tabling of a White Paper by the health ministry in the next parliament session. 
According to Bernama, Mr Anwar claimed earlier on Wednesday that some parts of the COVID-19 vaccine procurement were signed off by the then-health minister without the approval of the attorney general. 
"This White Paper will be tabled because, in the early stage, irregularities were detected. It is believed that (the procurement of vaccines) did not follow regulations or the required process. 
"The procurement of certain types of the vaccine was very doubtful in terms of the amount and cost involved," the prime minister said at a post-Cabinet meeting press conference.
Mr Anwar added that those responsible should give an explanation on the matter, though no names were specified. 
In 2021, Mr Khairy, then-health minister Dr Adham Baba and health director-general Noor Hisham Abdullah were investigated on the use and procurement of COVID-19 vaccines. The New Straits Times reported then that the PAC was satisfied with the clarifications provided by them on the vaccine procurement. 
"The proceeding was in line with PAC's hopes to ensure that the government spending is transparent and truly benefits the people as a whole," PAC chairman Wong Kah Woh reportedly said. 
According to Bernama, the finance ministry had during the pandemic delegated powers to the health ministry as well as the science, technology and innovation ministry to finalise the procurement of vaccines at their respective ministry level.
This was part of efforts to facilitate the implementation of the country's vaccination programme to tackle the COVID-19 pandemic.