Malaysian health ministry cautions against rising COVID-19 cases amid festivities and school reopenings
Following 12 recorded cases of the new Arcturus variant in Malaysia, a public health expert says that masking is still an effective way to curb the spread of COVID-19.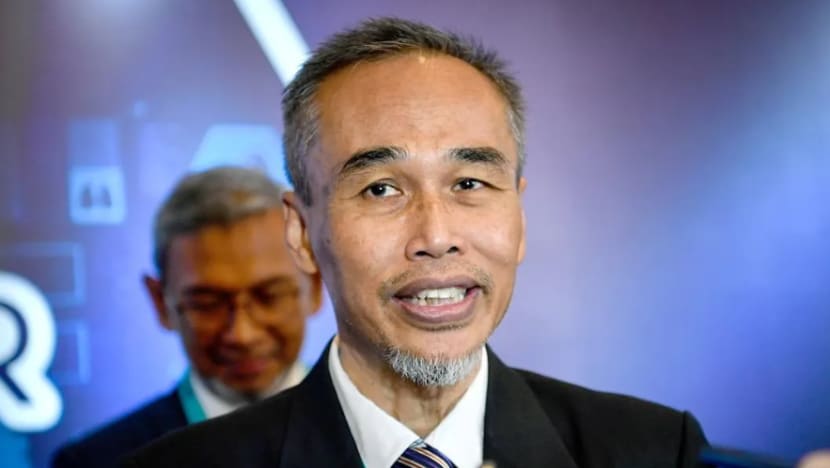 KUALA LUMPUR: Malaysia's health ministry cautioned that it expects a slight increase in the number of COVID-19 cases in the country, and is advising the public to mask up if they are experiencing symptoms. 
"The Ministry of Health expects that a slight increase in the number of COVID-19 cases will occur following the movement and gathering of relatives and friends during Hari Raya and Vesak Day celebrations.
"In relation to that, the Ministry of Health is encouraging the public to wear a face mask if they have symptoms while visiting in order to protect their families, neighbours and friends from getting infected with COVID-19," said Dr Muhammad Radzi Abu Hassan, the country's health director-general, in a statement issued on Friday (May 5). 
According to Dr Radzi, a total of 4,963 COVID-19 cases were reported from Apr 23 to Apr 29, which is a three per cent increase from the 4,817 COVID-19 cases from the week before. 
There was also a rise in the number of COVID-19 patients admitted to public health facilities in the same period from 4.8 per 100,000 people to 5.8 per 100,000 people, according to data from the Ministry of Health's Crisis Preparedness and Response Center (CPRC). 
Dr Radzi noted that most of the patients admitted to the hospitals were from the high-risk group - those with comorbidities as well as the elderly. 
Dr Radzi said that in order to control the spread of COVID-19 infections in schools, the health ministry is encouraging students, teachers and staff to use hand sanitisers and wear a face mask, especially for those with symptoms or when in enclosed or crowded places, among other measures. 
He stressed, however, that the COVID-19 situation in Malaysia is "under control" while health services and hospital capacity are not affected. 
POSSIBLE RISE IN COVID-19 CASES OVER NEXT TWO WEEKS: HEALTH EXPERT
Amid the festive season and school reopenings on May 2, public health experts in the country said that an increase in COVID-19 cases is possible over the next two weeks.
"We can assume (that) during the school holidays and Hari Raya, there are a lot of movements, social interactions and community gatherings which may cause the rise," Public Health Organisation Malaysia advisor Dr Zainal Ariffin Omar told CNA. 
Head of Public Health Research at the National University of Malaysia, Dr Rosnah Sutan, said that unreported mild COVID-19 cases have the potential to spread the virus if preventive measures against COVID-19 is not properly practised. 
"Underreporting may (lead to) a longer period of increasing (COVID-19 cases)," she told CNA. 
Dr Rosnah also noted that it should be "routine practice" for everyone to attend social gatherings with proper preventative measures in mind. 
Meanwhile, Dr Zainal encouraged the use of face masks, adding that it would be better if the government made it mandatory for schools. 
He said that masking is "still an effective way" to curb the spread of the new Arcturus variant. 
The Arcturus variant – or XBB.1.16 - is a subvariant of the Omicron virus which, according to a study by the University of Tokyo, spreads about 1.17 to 1.27 times more efficiently than the XBB.1 and XBB.1.5 strains.
Since September last year, the use of face masks on school premises was no longer mandatory but was encouraged. Currently, masks only need to be worn on public transport and in healthcare facilities as well as for those who have tested positive. 
It was previously reported that six cases of the Arcturus subvariant were detected in Klang Valley, bringing the number of infected cases to 12 so far.
Data from the health ministry also showed a decline in testing for COVID-19 from Apr 13 to Apr 21. 
On this, Dr Zainal said: "People (have begun) to let their guard down. The Ministry of Health should address this issue since we need accurate statistics for surveillance and preparedness."