Torn banners, racist taunts: Instances of hate culture cast shadow over Malaysia GE15 campaign
There have been at least 10 cases of vandalism involving campaign materials and 22 police investigations started on GE15 offences.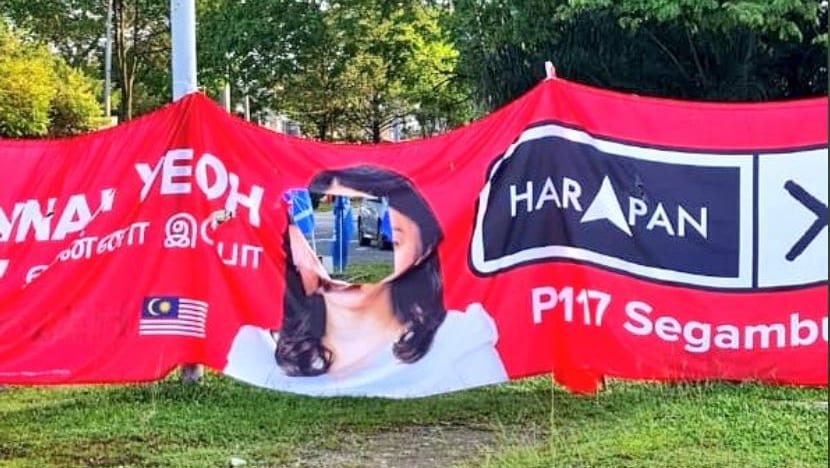 MUAR, Johor: Pakatan Harapan (PH) candidate Sheikh Umar Bagharib Ali was walking towards the Ayer Hitam nomination centre last Saturday (Nov 5) when he heard something that made him stop in his tracks.
"When we passed the area where the Barisan Nasional (BN) supporters were standing, a group of them were chanting a racist slur directed at me," said the 41-year-old in an interview with CNA. 
"I went up to them and said please don't play the race card here. It's disappointing that they chose to do this so brazenly," he added. 
The slur was a reference to how Mr Sheikh Umar, a Malay candidate, is contesting in the Ayer Hitam constituency under the banner of the Chinese-dominated Democratic Action Party (DAP). 
The incumbent candidate for Ayer Hitam is BN's Wee Ka Siong, who will be vying for his fifth term. BN's biggest component party is the United Malays National Organisation, a Malay nationalist party which has been moving towards the right over the years. 
The contest for the Ayer Hitam seat is expected to be fierce as Dr Wee won in the 2018 polls with a narrow margin of 303 votes against a DAP candidate.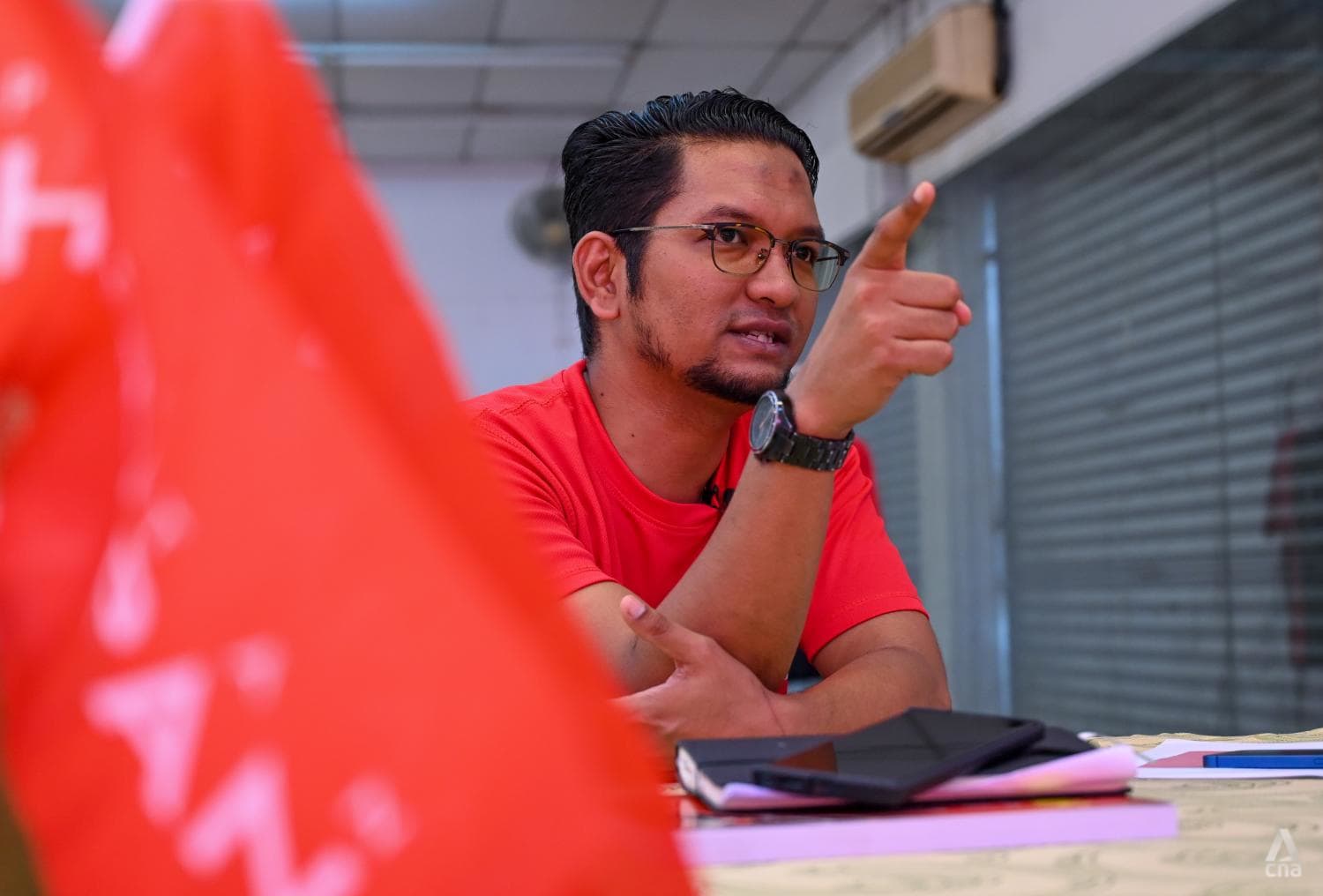 "I understand that the contest is fierce, but there's no need to resort to racism," added Mr Sheikh Umar, who wrote a Facebook post on what happened. 
"But we are not taking chances. We have strived to ensure the security of our candidates, grassroots and supporters for the campaign," said the former state assemblyman. 
Observers said that Malaysia's 15th General Election (GE15) on Nov 19 is expected to be one of the most fiercely contested in the country's history.
Yet, there have been incidents involving negative politics and hate culture which have cast a shadow over the campaigning. 
The incident involving Mr Sheikh Umar is one instance. Before Nomination Day, two separate events organised by youth-centric party Malaysian United Democratic Alliance (MUDA) were disrupted by individuals who heckled and threw plastic bottles at the crowd. 
As a result, some party supporters were injured. A car belonging to a senior party member was also damaged. 
The party's president Syed Saddiq Syed Abdul Rahman told CNA that such incidents are getting frequent and MUDA has resorted to hiring security personnel as a precaution during the campaigning. 
"I want to focus on politics and the greater good of the people," said Syed Saddiq, who is defending his Muar federal seat in the Nov 19 polls.
"I'm not here because I have a vendetta, or because I want to dismantle the constitution. I don't take it personally but I want to focus on building a better Malaysia," he added.  
Meanwhile, over at the Segambut federal constituency in Kuala Lumpur, DAP candidate Hannah Yeoh tweeted that canvas billboards of her posters at Taman Tun Dr Ismail have been vandalised. 
She posted photos of some of the banners and there were holes where a few were torn at the section showing her picture. Other banners were cut in half and some party flags along the pedestrian railings were taken down, she claimed. 
"Residents of Taman Tun Dr Ismail contacted me this morning to inform me that Harapan flags have been removed, my banner has been damaged and my billboard destroyed in a few locations," said the incumbent Segambut Member of Parliament. 
"It's sad because we are not rich. This is dirty politics that disgust me," Ms Yeoh wrote. She added that she will be leaving the damaged billboards and banners up as a reminder to voters of the "dirty acts by irresponsible people" during the campaign. 
Such incidents are affecting the campaigning efforts of the various coalitions. 
On Wednesday, the Director of the General Election Operations division at the police headquarters in Bukit Aman, Commissioner Hazani Ghazali reportedly said that at least 10 cases of vandalism involving campaign materials such as torn and damaged posters, banners and flags were reported in various states as well as in Kuala Lumpur, Sabah and Sarawak.  
He added that the police have opened 22 investigation papers involving offences related to GE15.
Mr Hazani cited how in Senai, Johor, a local man who was drunk had broken a pole of a BN flag and thrown it on the road.
The Star quoted BN's Kulai parliamentary candidate Chua Jian Boon as saying that the removal and tearing down of his campaign materials were unfair.  
"Such actions should stop, we should not resort to such tactics," he reportedly said.
Meanwhile, according to another report by The Star on Saturday (Nov 12), a campaign billboard of incumbent Perikatan Nasional (PN) candidate Ahmad Faizal Azumu had been vandalised with the picture of his face torn out leaving a "large gaping hole".
Mr Ahmad Faizal is defending his federal seat of Tambun, Perak against PH chairman Anwar Ibrahim and BN's Aminuddin Hanafiah.
Mr Ahmad Faizal's aide Natasha Amira was quoted by The Star as saying that the damaged billboard was located at the highway exit to Sunway City.
"This is the first one that we have found to have been vandalised this badly," she said.
Commissioner Mr Hazani also noted how in Beluran, Sabah, four flag poles belonging to Parti Warisan Sabah along a pedestrian path were damaged. 
Last month, Malaysia's king Al-Sultan Abdullah Ri'ayatuddin Al-Mustafa Billah Shah issued a statement urging all candidates and party supporters to be "civil" during the GE15 campaigning period which began last Saturday.
The ruler advised candidates to avoid provocation and to adhere to the laws and rules stipulated by the authorities, particularly the Election Commission (EC) and police.
HATE CULTURE STEMS FROM RACIAL POLARISATION: ANALYST  
Political analyst Serina Rahman, who is also a lecturer in the Department of South-east Asian Studies at the National University of Singapore, posited that such acts of hate culture or negative politics stem from the politicisation of ethnicity in Malaysia. 
She said that some political parties have also been "very adept" at playing up ethnic divisions to validate their own existence, as some of these parties fight for a racial cause. 
"With this kind of conditioning over decades, in which (political) parties also actively incite fear of the loss of ethnic power, it can lead to heady emotions at election time," said Dr Serina. 
"I personally think it's hard for the country to move forward beyond ethnic politics because it's been so ingrained and there's so much fear," she opined. 
Yet, the analyst also pointed out that there have been instances of positive politics over the course of the GE15 campaign thus far. 
She cited how candidates would shake hands and greet one another when at the nomination centre or when they bump into each other on campaign walkabouts.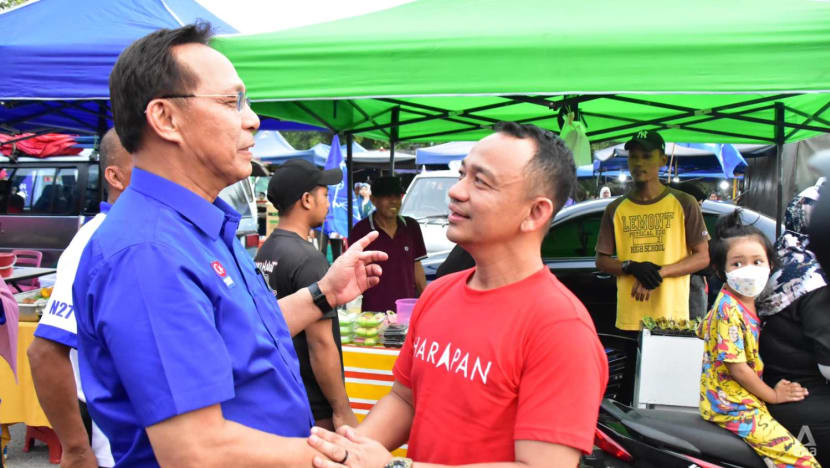 She cited the heavyweight candidates for the Simpang Renggam federal seat in Johor - incumbent PH candidate Maszlee Malik and BN candidate Hasni Mohammad - as an example of opponents who campaign in "a civil and mature way". 
Mr Maszlee had offered Mr Hasni an opportunity to engage in a public debate on issues faced by the electorate. But the BN candidate refused, saying that "dialogue with the voters was more rational and appropriate". Despite the differences in opinion, the pair have continued to campaign amicably. 
Another example of how opponents have campaigned with mutual respect is Syed Saddiq and his BN challenger Mohd Helmy Abdul Latiff.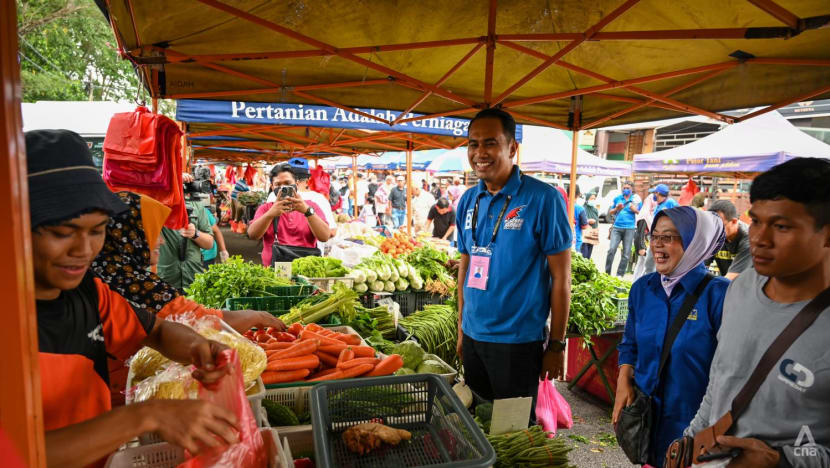 The pair have encountered each another a few times on the campaign trail and have been friendly, posing for photos together. 
Mr Mohd Helmy, who is head of UMNO youth in Muar, told CNA that the rowdy disruptions to MUDA's campaign events were "unfortunate" and pledged that his team will only engage in "positive politics" to win. 
"These kinds of tactics are an unhealthy culture in Malaysian politics, and we at BN never resort to such things. We want to win by playing clean," he added.