Malaysia election: Why the ethnic Malay votes matter and who has the upper hand
Observers are expecting an intense contest for the Malay votes in rural and urban seats, as this is likely to be decisive in determining who forms the next government.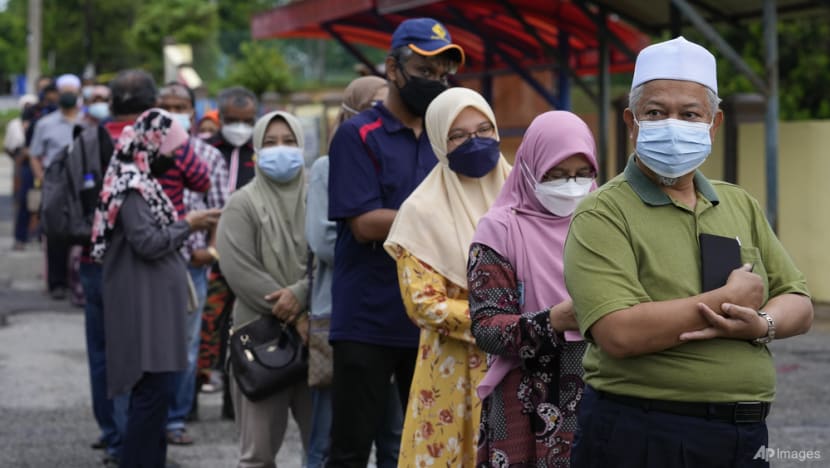 JOHOR BAHRU: Fisherman Razali Abdul Razak hangs three different political flags on his wooden boat.   
There is a dark blue flag of the Barisan Nasional (BN) coalition, the light blue flag of the Perikatan Nasional (PN) coalition as well as the black flag of the youth-centric party Malaysian United Democratic Alliance (MUDA). 
"Hanging up these flags does not mean I support these parties. They are just gifts from politicians when they campaign," said the resident of Parit Jawa, a seaside village near the Johor city of Muar. 
"Who I will vote for will depend on the candidates - Will they help ensure I continue to earn a good living here fishing? More importantly, are they willing to fight for the rights of the Malays and defend the sovereignty of Islam (in Malaysia)?" said Mr Razali. 
For the upcoming 15th General Election (GE15), the battle to garner support for Malay-Muslim voters, such as Mr Razali, is expected to be a fierce one. 
According to the latest census figures released by Malaysia's department of statistics, as of 2020, 69.4 per cent of the population are Malay-Bumiputeras and 63.5 per cent are Muslims. 
In the 2018 general election when Pakatan Harapan (PH) coalition emerged as the winner, local media attributed the outcome to a "Malay Tsunami". This referred to a wave of ethnic Malay voters who voted for PH, and that reportedly proved to be the tipping point which ended BN's 60-year reign in government. 
In 2020, following a political manoeuvre known as the "Sheraton Move", BN returned to power alongside PN and Gabungan Parti Sarawak (GPS), in what observers described to be a largely Malay-Muslim centric coalition. 
In the lead-up to polling day on Nov 19, jostling for support among the Malay Muslims in the electorate is again expected to be decisive in terms of determining the winner. 
In a recent interview with CNA, former prime minister Mahathir Mohamad noted that identity politics remains key. He added that the electorate is still voting along racial lines. 
"In an area where the population is predominantly Chinese, you cannot put a Malay candidate there. He will never win. By the same token, in (a) Malay area (and) you put a Chinese candidate, he will not win," said Dr Mahathir, who is chairman of Parti Pejuang Tanah Air (Pejuang). 
"You have to respond to the attitude of the people. We can't just say this is not right and put someone the people do not want," added the 97-year-old. 
For GE15, Dr Mahathir will be leading the Malay movement Gerakan Tanah Air (GTA). He is also seeking re-election in the Langkawi constituency. 
RURAL MALAYS LIKELY TO SUPPORT UMNO, PAS 
Political analysts interviewed by CNA said that Malay voters in rural heartlands are likely to support candidates who preserve the rights of the Malays, fight for Islamic superiority and pledge to preserve the longevity of the royal house.
Dr Serina Rahman, who is a lecturer with the Southeast Asia Studies Department at the National University of Singapore (NUS), stressed that the "core issues" of "race, religion and royalty" affect the rural Malay vote, and this has not changed over the years. 
Mr Adib Zalkapli, director for strategic advisory firm BowerGroupAsia said that rural Malay voters in Peninsular Malaysia are likely to vote for either UMNO or PN component party Parti Islam Se-Malaysia (PAS) as they are "recognisable brands". 
"For instance, for PAS in areas like Kelantan and for UMNO in (rural) areas on the west coast, these parties are seen as legitimate representatives of the Malay Muslim community," he added. 
Mr Sani Hassan, a retiree who lives in Kampung Mawai Baru in the Kota Tinggi federal constituency, is a case in point. The Kota Tinggi federal constituency has been won by UMNO since 1986 and is considered a BN stronghold.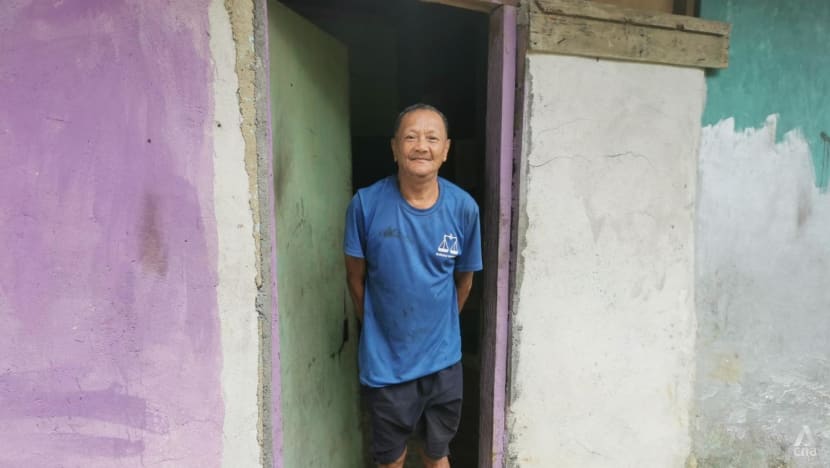 "I will support UMNO regardless of what happens, this will not change. Previously, now and forever," said the 64-year-old. 
"I don't trust the other parties and I don't think I will ever be able to," he added.
UMNO supreme council member Isham Jalil told CNA that while BN may be the favourite to win in some rural areas, there is no room for complacency.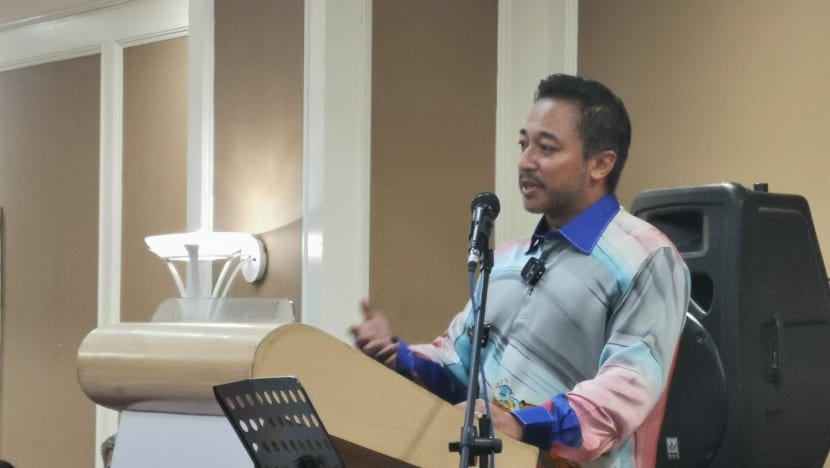 "In the last general election, we lost 24 federal seats we previously held, just like that. And many of these seats were in the rural Malay heartland," said Mr Isham, who was recently inducted into the party supreme council.
"We were punished in 2018 and we have learned our lesson," added the former BN Selangor information chief. 
PH HAS AN ADVANTAGE AMONG URBAN MALAY VOTERS
Meanwhile, Malay voters in urban seats will also be decisive in determining the outcome. These constituencies are mainly concentrated within the Klang Valley and major cities on the west coast of Peninsular Malaysia. 
BowerGroupAsia's Mr Adib pointed out that in GE14, PH won 33 out of 43 Malay-majority urban seats. PAS won six seats while BN won four. 
Mr Fahmi Fadzil, who is the information chief of Parti Keadilan Rakyat (PKR), told CNA that the coalition has garnered strong trust among the urban Malays because PH champions issues that they care most about. PKR is a component party of PH.
"A lot of these concerns are related to rice bowl problems, cost of living, public transport and housing. Middle-class families are also against corruption and abuse of power that they have seen the last 50 years," said Mr Fahmi during a phone interview. 
"They have practical considerations and principled positions," added the incumbent member of parliament for Lembah Pantai, a Malay-majority urban seat in Kuala Lumpur. Lembah Pantai has been a PH seat since 2008.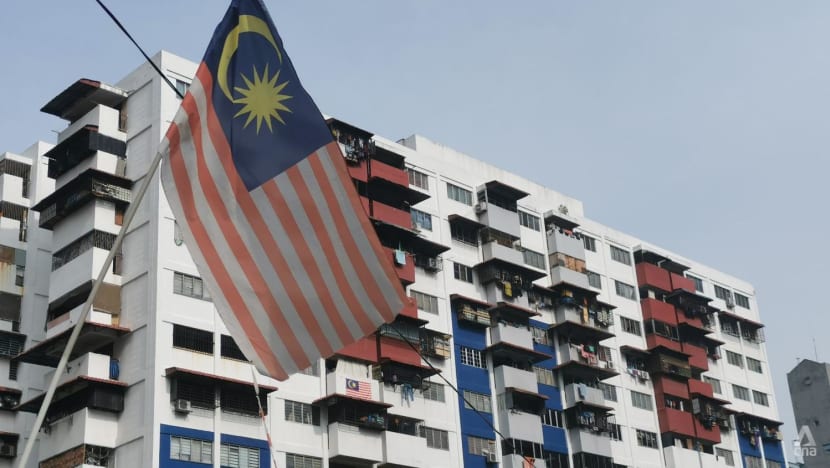 Ms Sakinah Abdul Malik, who lives in a low-cost council flat in Pantai Dalam within Lembah Pantai constituency, told CNA that PH is able to reflect the aspirations of what she believes Malaysia can be. 
"I hope to see my country free of corruption one day and I think Pakatan aspires to this. We all dared to dream after (PH's victory) in 2018 and perhaps we can do it again now in 2022," she added.
Yet, Mr Adib posited that based on the results of the recent-by elections as well as the Johor and Melaka state polls, UMNO-led BN is likely to regain some of the 12 urban Malay-majority seats which it lost back in 2018.
He added that a key factor was that its opponents are now splintered, with PH, PN and GTA likely to split votes in multi-cornered contests while BN is likely to retain its voter base. 
"In 2018, Bersatu's association with PH and also the split in UMNO benefited PH in the urban Malay constituencies. It's going to be very challenging for PH to repeat its performance this time with a divided opposition," said Mr Adib. 
He noted that the urban Malay seats will be keenly watched in the upcoming polls as the results "could go either way", adding that BN would look to win back its former strongholds such as Setiawangsa and Titiwangsa in Kuala Lumpur.
ECONOMIC ISSUES AFFECT BOTH RURAL AND URBAN MALAYS
While what matters to urban and rural Malay voters may be slightly different, both groups are concerned about bread and butter issues such as income and employment. 
Rising costs of living due to inflation and a likely global recession are set to play a big part in the GE15 campaign narratives. 
NUS' Dr Serina said: "The Malays are still struggling with basic economic issues - prices of everything have gone up and basic goods are getting hard to find or out of financial reach." 
PKR's Mr Fahmi said that issues like inflation and cost of living are among "the greatest concerns" faced by urban Malays and that PH will be looking to address this during the campaign. 
"In terms of what we present, we want to show how this PH is markedly different from the PH that went into GE14. We are more pragmatic having been in power, we know what can be done and what is harder to do," he added. 
Meanwhile, UMNO's Mr Isham also said that BN's focus for the upcoming polls will be on bread and butter issues. He added that BN will campaign based on positive messaging on the political front.
"Malaysia is set to face two different crises soon - the flood crisis from end-November as well as the economic crisis due to the global recession. 
"If Malaysia is still politically unstable, we will not be ready to face these crises head on," he added. 
Additional reporting by Rashvinjeet S Bedi and Afifah Ariffin