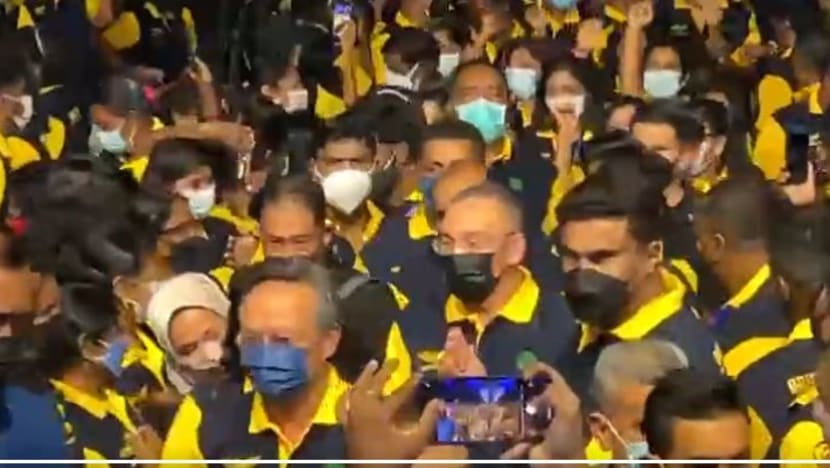 KUALA LUMPUR: Malaysian prime minister Ismail Sabri Yaakob said on Monday (Feb 14) that the fine issued to senior minister Hishammuddin Hussein for breaching COVID-19 health protocols at an event over the weekend was not for a criminal offence. 
Therefore, there is no need for the senior minister to resign from his post, said Mr Ismail Sabri.
The prime minister was responding to reporters after attending an event in Johor, amid calls for Mr Hishammuddin to step down as the chair of Malaysia's COVID-19 Quartet Ministerial Meeting. 
"Breaching of health protocols is not a crime. It has nothing to do with crime. And the health minister has said that compounds will be issued," said Mr Ismail Sabri.  
"Yes, adhering to SOPs (standard operating procedures) is important but it is not (an) offence that when one receives a compound, the person has to resign. If not, many government officials, several civil servants, who have been issued compounds, they too must resign. So that cannot be the case," he added. 
Health Minister Khairy Jamaluddin said on Sunday that he had instructed officers to issue compounds to Mr Hishammuddin, Johor caretaker chief minister Hasni Mohammad, President of the Malaysian Indian Congress (MIC) Vigneswaran Sanasee, other key leaders who were present at the event as well as the event's organisers.
A video of the political event circulating on social media showed the three politicians walking among a crowd with minimal social distancing being practised. 
In response to this, opposition lawmaker Hannah Yeoh called for the government to remove Mr Hishammuddin from his duty of chairing the COVID-19 Quartet Ministerial Meeting after he admitted to breaching pandemic regulations during the weekend event.
"In other countries, such admission of breach in SOP would result in resignation. It is my opinion that Hishammuddin should not be put in charge of managing and announcing COVID SOPs at the national level anymore," wrote Ms Yeoh. 
She also tweeted: "Shame on you, Hishammuddin, senior minister who chairs the COVID-19 Quartet Ministerial Meeting. Talk about SOPs in Putrajaya but does something else in Johor." 
In response, Mr Hishammuddin tweeted that he attended the event as a guest and acknowledged that there were "weaknesses on the part of the organisers to control the crowd".
"No one is above the law including myself and this should serve as a lesson for us all," he stated.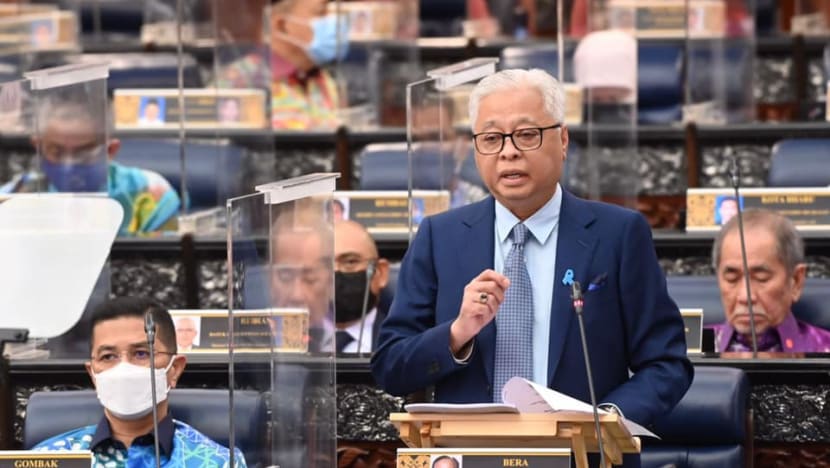 On Monday, Mr Ismail Sabri also said that what is important is there are no double standards in enforcing COVID-19 protocols in this case. 
"What's important is that action was taken, meaning that the government does not differentiate on the individuals who commit the wrongdoing. They can be ministers, deputy ministers, head of departments or anyone else," he added. 
"There's no such thing as those higher ranking do not receive compounds, only those lowly citizens receive compounds. Anyone who breaches SOP will be issued compounds, including the defence ministers and others as well, it doesn't matter who." 
The Johor state elections, which will be held on Mar 12 with nominations to take place on Feb 26, is taking place amid rising COVID-19 cases across the country. 
The country's COVID-19 caseload began to spike from the middle of December when daily cases fluctuated between 2,000 to 3,000, before hitting an upward trend at the end of the month amid the spread of the Omicron variant. 
Daily case numbers have recently consistently hit five-figures. On Monday, Malaysia recorded 21,315 new COVID-19 cases.