New Cabinet line-up, fresh COVID-19 approach among PM Ismail Sabri's immediate priorities: Experts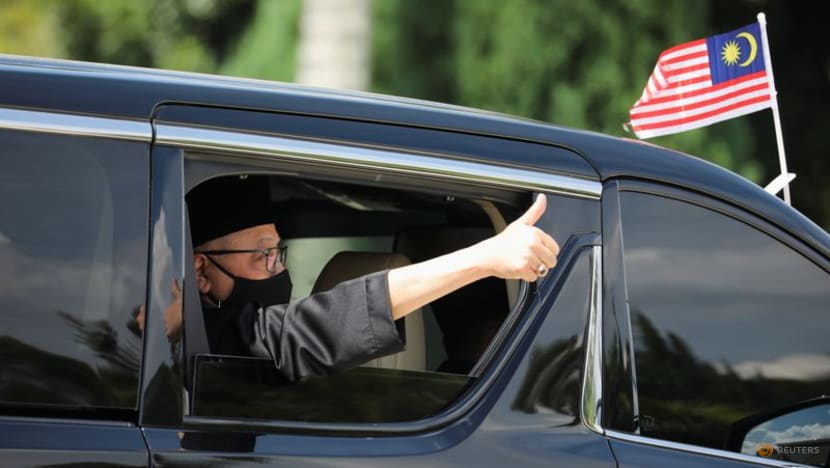 KUALA LUMPUR: Malaysian Prime Minister Ismail Sabri Yaakob has been sworn in for just three days but the 61-year-old already has to make key decisions that could have a lasting impact on his tenure. 
His swearing-in on Saturday (Aug 21) drew a close to almost a week of political upheaval in Putrajaya.
Mr Ismail Sabri's predecessor Muhyiddin Yassin resigned last Monday, plunging the country into political turmoil.
Mr Muhyiddin's administration was criticised by some quarters over its poor handling of the COVID-19 pandemic and economic crisis. 
Perikatan Nasional (PN) was also dogged by internal dissent, which eventually resulted in the United Malays National Organisation (UMNO) withdrawing its support for Mr Muhyiddin and overturning his razor-slim parliamentary majority. 
Mr Ismail Sabri's urgent priority now is to steer Malaysia calmly through turbulent waters.
Among the key decisions he will have to make is his Cabinet line-up and how to strike a balance between the interests of various parties, said experts interviewed by CNA. 
All eyes are also on whether he can come up with a fresh and bipartisan approach to tackle COVID-19 as the caseload has shown little sign of going down, they added.
Last Friday, a palace statement said that as 114 lawmakers have nominated Mr Ismail Sabri as their candidate for prime minister, the majority is sufficient to form a new government.  
In his first national televised speech as prime minister, Mr Ismail Sabri noted that Malaysia has seen two governments since the last general election, and that such "swift changes" within a short period of time was detrimental to the people and country. 
"Thus, let us move forward. We must stamp out this grab for political power. Let us (work) as one big family - comprising civil servants, the private sector workers and those self-employed - in repairing, healing and recovering our nation," he said. 
He also called for MPs from both sides of the political divide to unite in saving the "Malaysian family". 
"We need to find a common ground and move towards building a consensus for the security and safety of our family, Malaysian family," he said.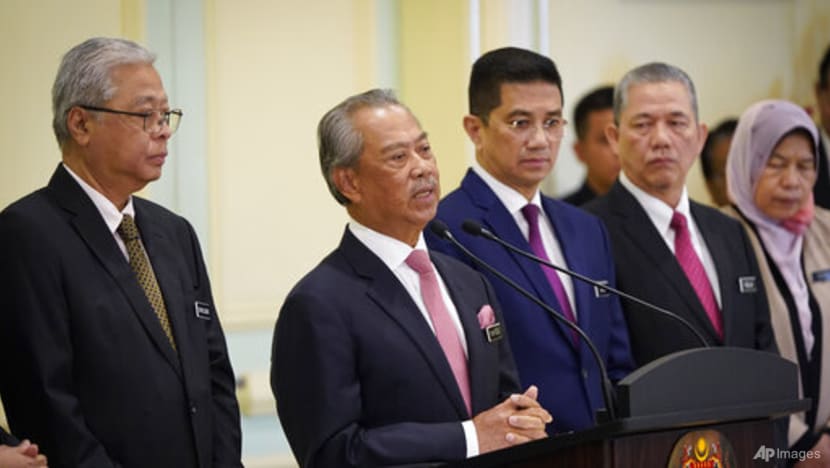 HOW WILL THE CABINET LINE-UP LOOK LIKE? 
The attention is now on who Mr Ismail Sabri names in the key posts - especially the deputy prime minister, as well as the health, finance and education portfolios. 
He told the media on Monday that he would announce his line-up later in the week, but he made clear that opposition politicians will not be appointed Cabinet ministers. 
This came amid suggestions on the feasibility of a unity government, with certain opposition MPs sharing Cabinet portfolios with those in government. 
Hence, Mr Ismail Sabri will likely be picking his Cabinet members from among the 114 lawmakers who support him as prime minister. 
These parties in the ruling government include the Barisan Nasional (BN) coalition. BN comprises Mr Ismail Sabri's UMNO with 38 seats, the Malaysian Chinese Association (MCA) with two MPs as well as the Malaysian Indian Congress (MIC) and the Parti Bersatu Rakyat Sabah with one seat each.
Among the 38 UMNO lawmakers is veteran lawmaker Tengku Razaleigh Hamzah who abstained from backing Mr Ismail. 
Also within the government is the PN coalition. Mr Muhyiddin's Parti Pribumi Bersatu Malaysia (Bersatu) has 31 MPs, Parti Islam Se-Malaysia (PAS) has 18 MPs and Parti Solidariti Tanah Airku Rakyat Sabah has one MP.  
Parti Gabungan Parti Sarawak (GPS) with 18 MPs and Parti Bersatu Sabah (PBS) with one MP are allies to PN but not officially part of the coalition. Four independent candidates have also reportedly supported Mr Ismail Sabri as prime minister. 
Dr Oh Ei Sun, a senior fellow with the Singapore Institute of International Affairs, told CNA that Mr Ismail Sabri is "facing a dilemma" in picking his Cabinet line-up. 
He said that on one hand, there are calls for Mr Ismail Sabri to pick "a war Cabinet" that is small, nimble and streamlined, filled with around 10 ministers who are "professional and proven to be good policymakers" to tackle the pandemic and revive the economy. 
However, Dr Oh noted if Mr Ismail Sabri does this, he would have fewer Cabinet posts to placate his political allies, some of whom have lofty political ambitions. 
"So then if you don't have enough posts, these ambitious figures will not be happy and the boat will be rocked again," Dr Oh said, citing how UMNO had played a key part in leading to Mr Muhyiddin's resignation. 
Some 15 UMNO MPs withdrew their support for Mr Muhyiddin's government early this month, and this was one of the main factors that led to the collapse of Mr Muhyiddin's administration.
Dr Wong Chin Huat, a political scientist from Sunway University said that Mr Ismail Sabri must learn from the "failures" of Mr Muhyiddin's government and do things differently. 
He opined that Mr Ismail Sabri should pick a smaller-sized Cabinet, with less than 60 ministers and deputy ministers.
After he was appointed in March last year, Mr Muhyiddin announced a Cabinet with 70 posts. This drew criticism from the opposition and some netizens who said it was big and oversized. 
"Another failing Cabinet will ensure that all parties in government be punished by angry voters," said Dr Wong. 
He also suggested that Mr Ismail Sabri reappoint individual ministers who performed well in the previous administration, such as UMNO's Khairy Jamaluddin who served as minister of science, technology and innovation as well as coordinating minister of the national COVID-19 immunisation programme.
WILL OPPOSITION ACCEPT OFFER FOR BIPARTISAN COOPERATION ON COVID-19?
In his televised address on Sunday, Mr Ismail Sabri offered opposition politicians the opportunity to be part of the National Recovery Council and the Special Committee on COVID-19.
"I would like to urge all members of the House of Representatives, whether within or outside of the government, to work together to help our nation recover. Let us open our minds and hearts to forget our differences by working together. 
"We need to find a common ground and move towards building a consensus for the security and safety of our family, Malaysian family," he said. 
Mr Ismail Sabri's offer came after the king's call for the politicians to set aside their differences.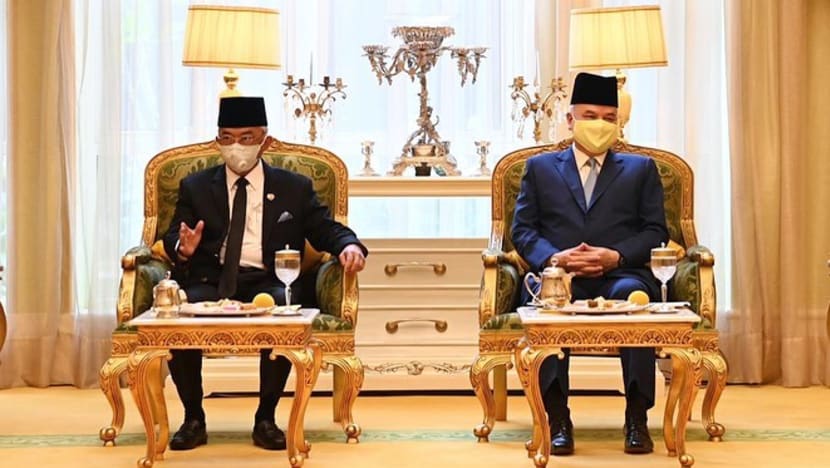 During the royal audience with the political leaders last Tuesday, the king Al-Sultan Abdullah Ri'ayatuddin Al-Mustafa Billah Shah and his deputy Sultan Nazrin Muizzuddin Shah had expressed their views that all MPs should strive to create unity among all political parties and focus on solving current issues.
The king also reminded leaders that to ensure harmony, MPs who win should reach out to cooperate with those who have failed, and all parties should be ready to cooperate in one team.
"In other words, the winner does not win everything while the loser does not lose everything," a statement from the palace last Wednesday read.
Dr Oh said that the opposition is unlikely to accept these offers with open arms because the National Recovery Council and the Special Committee on COVID-19 are secondary government agencies, and not the top decision-making ministries in government. 
He noted that in his speech, Mr Ismail Sabri seemed keen for his government to continue with the same policies to combat COVID-19 and recover the economy that were put in place by the previous administration.
Under the Muhyiddin-led government, Mr Ismail Sabri had played a leading role in the fight against COVID-19. 
In his Sunday speech, Mr Ismail Sabri had pledged comprehensive efforts to bring down the number of COVID-19 cases in the country.
He also stressed that the government will further strengthen initiatives to increase the coverage of the national COVID-19 immunisation programme. 
He also promised to reduce long-term negative economic impact through escalating the purchasing power of domestic consumers and strengthening the private sector's roles as growth drivers. 
However, Dr Oh was not convinced that these policies are different from what Mr Muhyiddin's government offered. 
"So if his (Ismail Sabri's) government were to fail in both pandemic and economic fronts, then by taking up posts in these secondary positions, the opposition will be tainted by association," said Dr Oh. 
"It's a consolation prize and it is not worth it," he added. 
Dr Wong echoed similar sentiments, stressing that Mr Ismail Sabri needs to be "much bolder" in ensuring his health and economic policies do not have "blind spots and flip flops" like those implemented under Mr Muhyiddin. 
He suggests that instead of the National Recovery Council which was formed during Mr Muhyiddin's government, Mr Ismail Sabri should set up a Federal-State Council (FSC) on economic recovery and health to broaden the decision-making circles to more parties, including senior opposition MPs, state chief ministers as well as experts and stakeholders. 
"He should smartly use this FSC to build a wider network of political support to balance out support for rivals in his own Cabinet," said Dr Wong. 
He added that Mr Ismail Sabri himself should chair the council, possibly with an opposition leader as his deputy.