Clogged drainage along rivers among key reasons why Johor is grappling with floods: Experts
Overdevelopment, deforestation and dumping of trash in rivers may also have led to the massive floods across Johor. 
JOHOR BAHRU: Floods which have hit various parts of Johor over the last week have displaced tens of thousands of residents across the southern state. 
As of Wednesday morning (Mar 8), more than 40,000 Johoreans were still in temporary relief centres after they were forced to evacuate from their homes. In spite of mostly good weather over the last few days, the number of evacuees in areas such as Batu Pahat, Muar and Tangkak have increased while floodwaters remain high.
As authorities seek to address the root cause of the problem, environmental experts interviewed by CNA said that poor drainage along major rivers was a key reason.
Mr Sivakumar Packirisamy, president of the non-governmental organisation Green Earth Society in Johor, expressed concern that floodwaters have not receded in parts of the state, despite the weather being mostly sunny over the last couple of days. 
He highlighted that in places like Batu Pahat for instance, the water level has actually increased, leading to more people being forced out of their homes.  
"Flood mitigation measures along the rivers in Johor have to be improved. This will allow the water levels to recede quicker," said Mr Sivakumar. 
"Authorities must reassess the drainage system so that if there are any clogs or blockages, they are removed. Some areas should also be widened to ease the flow of water. The floods have caused a lot of hardship to the people and many are in temporary shelters, unable to resume their lives," he added. 
Dr Renard Siew, climate change adviser to the Centre for Governance and Political Studies (Cent-GPS), echoed similar sentiments. He stressed that Johor authorities need to ensure that drainage systems along rivers are "maintained and managed properly". 
He added that authorities must control the levels of deforestation and industrial activities in flood-prone areas, especially along rivers.
"Factors like land use planning and zoning need to be regulated. So (this involves) limiting massive construction work and development in flood-prone areas as these would only worsen the situation over time," added Dr Siew. Cent-GPS is a Kuala Lumpur-based political science and social behaviourial research firm.
Meanwhile, the founder of the Association of Protection of Natural Heritage of Malaysia Shariffa Sabrina Syed Akil pinpointed "rampant overdevelopment" and "excessive deforestation" as the causes of the recent Johor floods. 
"If you look at the amount of rainfall in Johor and the amount of rainfall in Singapore, they are largely the same. But why is Singapore not flooded?," said Mdm Shariffa Sabrina. 
"It's perhaps due to poor drainage system and deforestation, leading to lack of trees to absorb the water," she added.
On Monday, Johor chief minister Onn Hafiz Ghazi warned that in spite of good weather, residents of Batu Pahat needed to be wary as river water from Segamat was flowing south and causing water levels to rise in some areas. 
Batu Pahat is the worst-hit district in Johor, with more than 27,000 people displaced. 
Mr Ling Tian Soon, state assemblyman for Yong Peng, told CNA on Monday that a key reason why many areas of Batu Pahat were flooded was because of overflow from the Bekok River.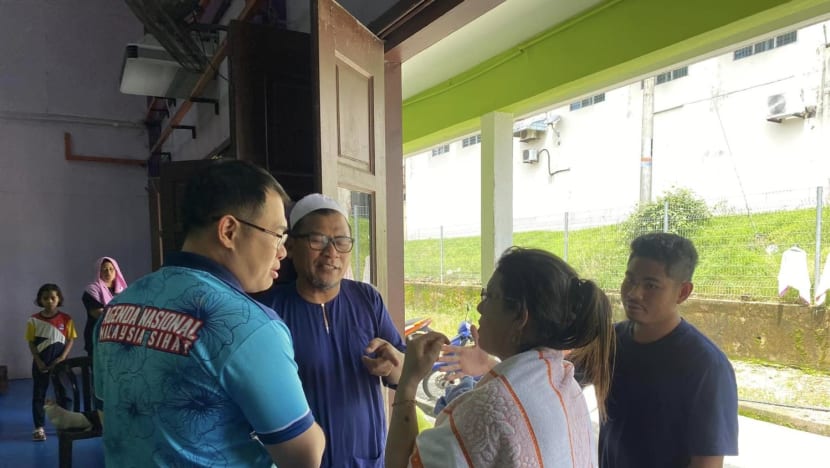 He acknowledged that more mitigation efforts can be done on the Bekok dam to prevent water overflow. 
Prime Minister Anwar Ibrahim also recently announced that RM600 million (US$133 million) has been set aside for flood mitigation projects for three areas in Johor - Batu Pahat, Segamat and Kota Tinggi. 
Mr Ling had told CNA that some of the proceeds will be set aside to upgrade the Bekok dam to ensure overflow is mitigated. 
DUMPING OF TRASH MAY HAVE CLOGGED UP DRAINAGE SYSTEM 
Experts also told CNA that river pollution caused by the dumping of trash may have played a part in drainage systems being clogged up. 
Dr Siew of Cent-GPS noted that some residents, especially in rural areas, tend to dispose of their trash via nearby rivers and this could be detrimental for the drainage systems. 
"Many rural residents have this habit of just dumping everything in the rivers and this clogs up the drains which are meant to ease water flow," said Dr Siew. 
This phenomenon is not new. In October 2021, Johor ruler Sultan Ibrahim Iskandar criticised some residents for disposing of their waste into the drainage network, leading to floods in various parts of Johor Bahru.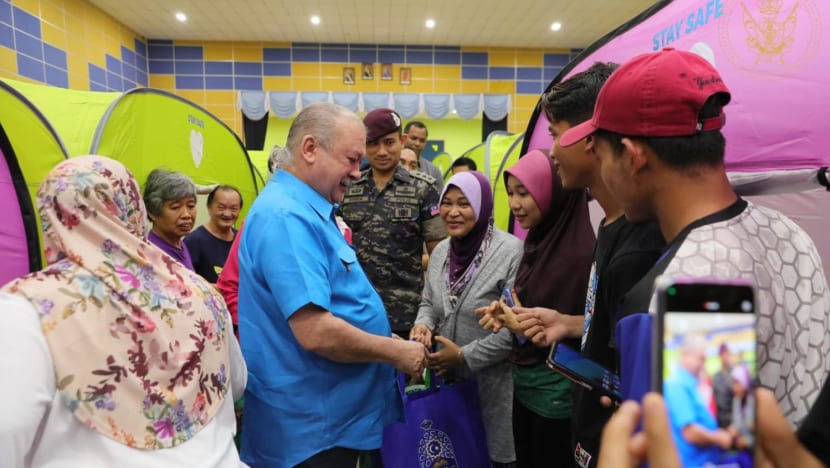 "It is due to the attitude of some people who like to throw garbage into rivers, ditches and drains. When it rains in large amounts and for a long period of time, then flash floods are inevitable," the ruler said then. 
The sultan has also publicly spoken out against pollution in other rivers in Johor, such as Kim Kim, Danga and Machap. 
Green Earth Society's Mr Sivakumar told CNA that educating the masses and raising public awareness on this issue is key to reducing floods in the future. 
"So the best thing is to create more awareness through educating the public on the importance of river management. People have to be dedicated to protecting the environment around them. And efforts are being made, I admit, but they should be more aggressive," said Mr Sivakumar. 
He noted that the state government has conducted river clean-up programmes in Johor Bahru but stressed that similar initiatives must be rolled out in the rural areas.