'When will this end?': Flood victims in Johor's worst-hit district long to return home as weather improves
After being displaced from their homes for days, residents in the badly hit Batu Pahat district told CNA that they are worried as the floodwaters have yet to recede despite the rain stopping.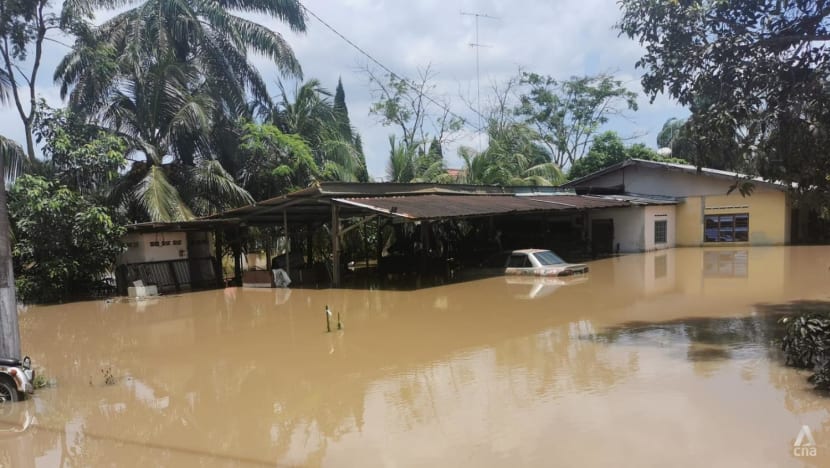 BATU PAHAT, Johor: It has been five days since Mr Muhammad Isa Sulaiman was forced to evacuate his home in Parit Awang due to rising floodwaters caused by prolonged heavy rain. 
The 58-year-old, his wife and four children have been relocated to a temporary relief centre while waiting for the floodwaters to recede.
"(It is) very frustrating because you would think that five days is enough for the water level to drop and for us to go back home, but as of today, my roof is still submerged," Mr Muhammad Isa told CNA on Monday (Mar 6).
The retiree is only able to access his home via boat as the floodwaters across his entire village remain at chest-level or higher. 
"I've not been back since last Wednesday and I'm very worried about our valuables. We have a car, fridge, washing machine and some chickens, I think all of them are gone," added Mr Muhammad Isa. 
"When will this end?" he asked rhetorically. 
Mr Muhammad Isa and his family are among the tens of thousands of residents impacted by the floods in Johor over the last week.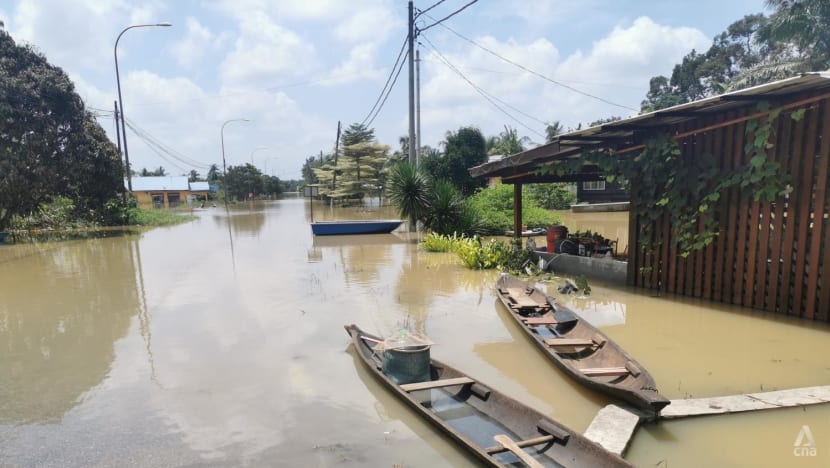 Nationally, more than 53,000 flood victims remain in relief centres as of Monday afternoon. Johor is the most affected among the states.
As of Sunday evening, Johor's Disaster Management Committee confirmed that 49,450 people had been displaced from their homes. 
The committee added that Batu Pahat was the worst-hit district in the southern state with 20,767 people placed in temporary relief shelters due to the floods.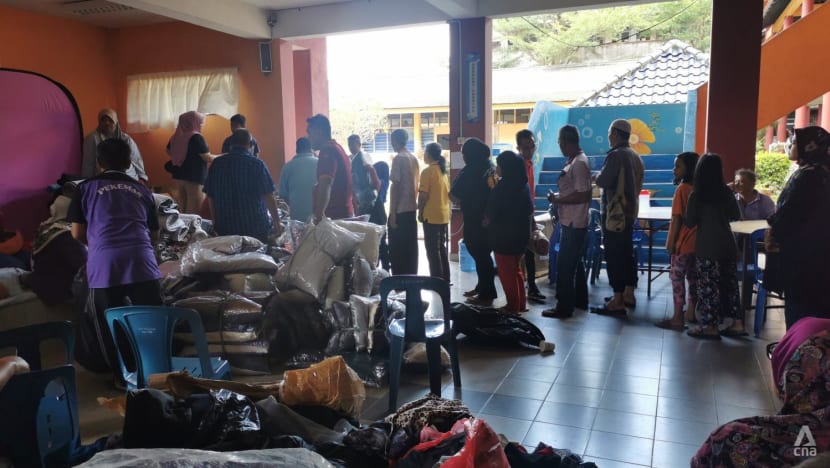 Some Batu Pahat residents interviewed by CNA said that they are concerned that the floodwaters have not receded and that access to their homes remains blocked. The residents are also worried about the damage to their valuables and belongings. 
Mr Muhammad Isa estimates that he has lost more than RM50,000 (US$11,117) in valuables. 
"I hope we can go back and start to repair what's been broken soon. Hopefully, the authorities can help pump the floodwater out," he said. 
Mr Ong Chee Wee, a resident of Parit Yaani near Yong Peng, told CNA that living in temporary relief centres has been frustrating for him, his wife and three children. 
The 43-year-old said that his family evacuated their home on Thursday morning and they have been living in a tent inside Yong Peng High School, after the water level in their home rose to the waist level overnight. 
"It's difficult. The place is a little squeezy and sometimes we get frustrated because we have to queue for food, pillows and even blankets," said Mr Ong. 
"It's not ideal. I hope the good weather continues and we can go back soon," he added. 
 
While Batu Pahat has been inundated with heavy rain over the last week, the weather improved on Monday as the sun was out and temperatures warm. Residents are hopeful that the good weather will continue over the next few days. 
Mr Mohd Shah Haji Ahmad, a resident of Parit Awang, told CNA that the recent flood evokes bad memories from 2006 when Batu Pahat was also hit by major floods. 
"Many of us have boats in our homes as a precaution after what happened in 2006. I think the floods this time are just as bad, the water level is high and the damage to most of us are quite bad," said the businessman. 
Mr Mohd Shah was able to access his home via a small motorised boat. But he was unable to enter as the water level was over his rooftop. 
"I am just afraid that the high level of floodwaters will persist for the next week. I don't think we can bear it," he added. 
Mr Ling Tian Soon, state assemblyman for Yong Peng, visited Yong Peng High School on Monday to speak to residents.
He told CNA during the visit that he was unable to give any time frame on when the floodwaters would recede. He noted that the water levels have remained high in many areas. 
However, he expressed optimism that if the weather continues to be good and rainfall does not persist, residents will be able to return to their homes soon. 
"Typically when it floods in Yong Peng, the floods are more persistent. They are not typically flash floods. This is because heavy rainfall causes the Bekok River to overflow," said Mr Ling.
He noted that rainfall near the Bekok River was at 69mm two days ago but on Sunday it was measured at 4mm. 
"If the weather continues to be good, we can overcome the flood. But if it rains some more, we might not be able to sustain," added that politician from the Malaysian Chinese Association, a component party of the Barisan Nasional coalition. 
Mr Ling noted that the mitigation efforts announced by Prime Minister Anwar Ibrahim were good news for Batu Pahat residents and it would mean authorities have more funds to upgrade mitigation measures and prevent the Bekok River from overflowing.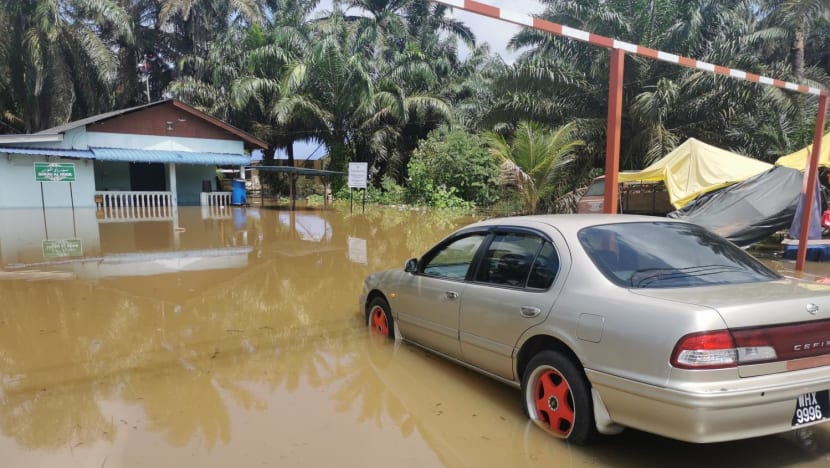 After visiting a relief centre in Segamat on Sunday, Mr Anwar said that flood mitigation projects, especially in Johor, will be expedited and commence in June. 
"After this we want to improve our drainage system, manage our water flow and hopefully prevent something like this from ever happening again," he added. 

Editor's note: The US dollar conversion rate in this story has been corrected. We apologise for the error.
Read this story in Bahasa Melayu here.