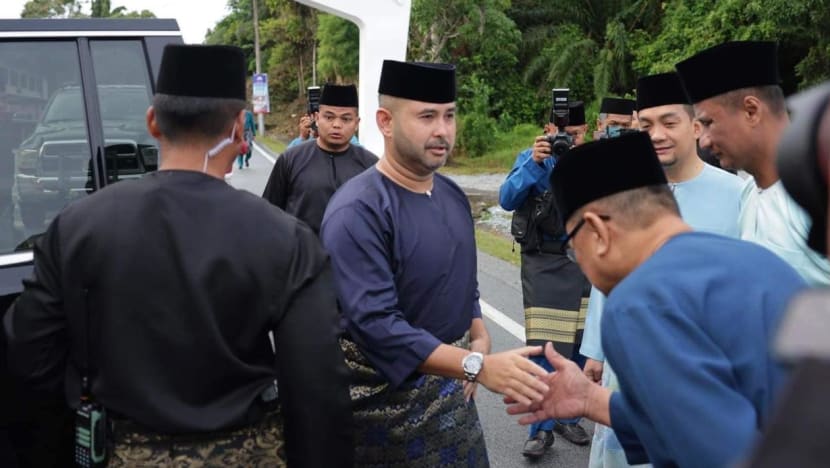 JOHOR BAHRU: All mosques and surau (small prayer halls) in Johor are banned from conducting any talks or discussions on political affairs, according to an order by Crown Prince Tunku Ismail Sultan Ibrahim who is also chairman of the state's Islamic Religious Council (MAINJ). 
Malaysian media reported the Johor Islamic Religious Affairs Committee chairman Mohd Fared Mohd Khalid announcing the crown prince's order after MAINJ's special meeting on Tuesday (Jan 17).
Mr Mohd Fared said that the order is in accordance with Section 96 of the Islamic Religious Administration Enactment (State of Johor) 2003.
"I would like to stress that any holding of political programmes in the mosque will not be allowed at all," said Mr Mohd Fared as quoted by Sinar Harian.
"Action will be taken against anyone who compromises the order by allowing political programmes in nature to take place," he added.
Besides the ban on political talks, all activities involving religious discourse as well as the speakers involved must first be approved by the relevant religious bodies.
"Any activities in the form of religious talks, usrah (small group discussions), sharing of religious knowledge or others, must obtain authorisation and approval from JAINJ (Johor Religious Affairs Department)."
"All speakers who deliver lectures and share religious knowledge must also be accredited and officially recognised by MAINJ," said Mr Mohd Fared as quoted by Sinar Harian.
Mr Mohd Fared said that guidelines on the prohibition will be placed in 850 mosques and 2,000 surau throughout Johor as soon as possible.
JAINJ will also meet with all mosque and surau chairmen, state assemblymen, and leaders of all political parties in the state to explain the ban.
"(Mosques are) a gathering place for Muslims to hold religious ceremonies, meetings and activities related to the unity of the community," said Mr Mohd Fared.
However, he also noted how some parties hide behind religious programmes to spread certain political beliefs.
"Mosques and suraus are now being misused by some insensitive parties when religious programmes are mixed with political elements, causing misunderstanding and division among Muslims," said Mr Mohd Fared who is Barisan Nasional's Semerah assemblyman.
He added that the prohibition was not unprecedented as Johor ruler Sultan Ibrahim Iskandar had previously ordered that the religious sanctity and dignity of mosques and surau in the state be maintained.
According to the Malay Mail, in 2019, Sultan Ibrahim ordered JAINJ to act against mosque officials who allowed politicians to conduct activities in mosques, despite several reminders not to allow them. 
The Johor ruler made clear that mosques in the state are meant to be free of political ideology. 
In other states, religious speakers have also been banned from or given stern warnings against preaching political messages in mosques. 
According to Free Malaysia Today, the Kelantan Islamic and Malay Customs Council (MAIK) reminded mosque officials not to be involved in any political activities during the 15th General Elections (GE15) late last year.
In Selangor, the state Islamic Religious Council (MAIS) in 2021 revoked the Islamic teaching certificate of political activists for fear that their certificate would be misused to benefit political parties. 
News portal Malaysiakini reported that in 2019, Sultan Nazrin Shah of Perak called on religious preachers and accredited mosque committee members to relinquish their posts if they have any political agendas and ambitions, adding that such agendas would violate the sanctity of mosques as religious sites.