Johor UMNO signals need for fresh mandate, PH wants to focus on flood relief amid snap polls rumours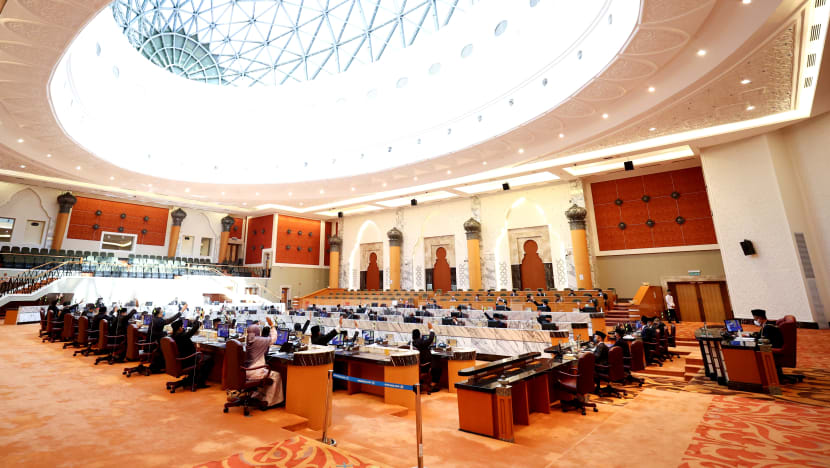 JOHOR BAHRU: The recent demise of Mr Osman Sapian, former Johor chief minister and Kempas assemblyman, has set tongues wagging of an impending state election. 
Mr Osman was a member of Parti Pribumi Bersatu Malaysia (Bersatu), one of the key components which rules the Johor state government, alongside the United Malay National Organisation-led (UMNO) Barisan Nasional (BN) coalition.  
His death means that the ruling coalition now holds a slim one-seat majority, with 28 out of the 56 seats in total. 
The opposition Pakatan Harapan (PH) coalition, made up of Democratic Action Party (DAP), Parti Amanah Negara (Amanah) and Parti Keadilan Rakyat (PKR), has 27 seats.
The Johor government consists of 16 assemblymen from BN and 12 from Perikatan Nasional.
In December, Johor state assembly speaker Suhaizan Kaiat told the Malay Mail that a by-election for the Kempas state seat would not be called following the death of Mr Osman.
He explained that the seat fell vacant more than three years after the incumbent was elected in the 14th general election (GE14) in May 2018, hence a by-election is not required.
"Besides, there is also no issue of a hung state assembly as, at present, there is a one-seat majority advantage to the government," Mr Suhaizan reportedly said. 
However, there have been calls by certain quarters in UMNO to dissolve the state assembly and hold state polls in the short term.
The opposition, meanwhile, insisted that this was not the right time to call for an election, especially when Johor and many other parts of the country were recovering from monsoon floods. 
JOHOR STATE GOVERNMENT IN PRECARIOUS POSITION: UMNO DEPUTY CHIEF 
UMNO Johor deputy chief Nur Jazlan Mohamed told CNA on Wednesday (Jan 12) that the Johor state government is presently in a "precarious position" given its razor-thin one-seat majority. 
"In my opinion the Johor government presently is always blocked, subject to threats," said Mr Nur Jazlan.  
"The chief minister does not have the support of every one even though there's an agreement in place. Better they settle this by going to (a state) election and give the mandate to the people," he added. 
Mr Nur Jazlan explained that he was referring to how it was difficult for the Johor state government to function and pass the state budget, for instance, with threats of pulling support coming from the opposition as well as "allies in the state government". 
Mr Nur Jazlan was Member of Parliament for the Pulai federal seat until he lost in the 2018 general election. He served as deputy home affairs minister from July 2015 to May 2018.
He maintained that now was the right moment for UMNO to seize on support by the people, given the party's performance in the Melaka state election in November, where UMNO-led BN swept 21 out of 28 seats. 
"Now the opposition are afraid, because they know that UMNO is in a position of strength, not weakness. The results from the Melaka state election are proof of this. We got an excellent result," he added. 
Johor Chief Minister Hasni Mohammad said in a press conference on Monday that there was no decision yet on whether state polls would be held in Johor soon. However, he hinted that UMNO was not comfortable with the situation of having a one-seat slim majority. 
"I am of the view that I need to look at the situation carefully, when the government only has one (seat) majority. We in Johor do not like it when some parties would like an election, perhaps set dates for a by-election or this state election," said Mr Hasni, according to Astro Awani. 
"As far as I remember, as chief minister, I have never made any official announcement on state polls other than to assess all possibilities given that the Johor state government only has one majority seat. This is the situation until today," he added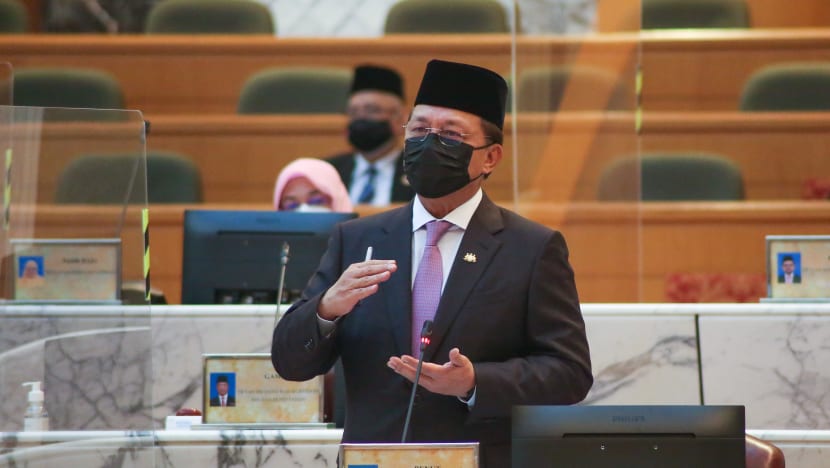 NO NEED FOR SNAP POLLS, PH SAYS  
However, PH in Johor has stressed that now was not the right time to call for an election. 
Johor DAP chairman Liew Chin Tong told CNA that DAP, Amanah and PKR elected representatives have officially stated their positions that they would not cause the Johor state government to fall. 
"There is no need for the Johor chief minister to call a snap poll when some parts of Johor are still flooded and the world is facing the COVID-19 wave of Omicron variant, which may reach our shores at some point," said Mr Liew. 
He claimed that pressure to call for polls was likely coming from UMNO members aligned to former prime minister Najib Razak.
"The UMNO faction aligned to Najib Razak is pushing for a Johor snap poll in order to destabilise the Ismail Sabri government and to trigger a snap poll at the national level, which Najib believes would benefit him and his faction," said Mr Liew. 
"Johor shouldn't be part of such political machinations," he added. 
PKR communications director Fahmi Fadzil told CNA that PH was not afraid of a fight in Johor, but would rather focus on relief efforts for residents who were affected by floods.  
Torrential downpour over the New Year weekend led to thousands of Johor residents being displaced from their homes due to floods. Worst-hit areas included Segamat and Tangkak.  
"It's not about being scared. I think Pakatan Harapan in Johor is quite well prepared," said Mr Fahmi. 
"People are trying to slowly rebuild their homes and lives. To do an election at this stage will be very unfair to those particularly hard hit by the floods. I think we need to wait a little bit. 
"The suffering is real. You can choose to be completely insensitive to the suffering of the people and do this (holding the election)," he added.
Mr Fahmi said it was possible that the general election would be held after July. "Why rush? Do everything at one go after July," he said. 
Analyst Jeniri Amir, a senior fellow with the National Professors Council, concurred that with the problems faced by the country, politicians should avoid elections at the moment.
"They should be patient enough to wait for the 15th general election. The focus should be on how to tackle the COVID-19 pandemic and economic problems. It is not politicking. Political instability should be avoided at all costs," he said.
Dr Jeniri said that many political leaders in the country are more concerned with power and not the well-being of the people.
"If they put the people's interest first, they won't be in this situation," he said, adding that they could take a leaf from the Memorandum of Understanding between the federal government and PH on bipartisan cooperation to strengthen political stability amid the COVID-19 pandemic.