'Really hard at first': Roastery in Klang continues to process coffee beans the old-school way since 1959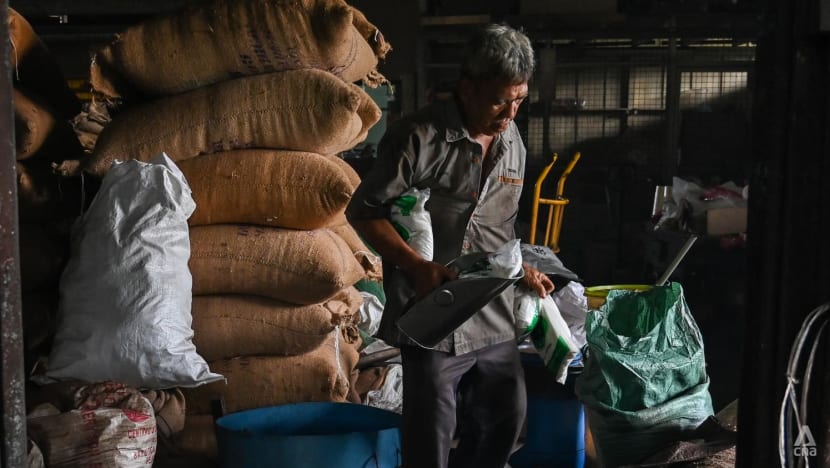 KLANG, Selangor: Entering a nondescript old wooden factory at the end of a partially paved road just 10 minutes out of Klang town, Selangor, one would be hit almost immediately with the smell of smoke caused by wood burning and the aroma of freshly roasted coffee beans.
Behind the wooden doors lies a coffee roastery that still roasts its beans the old-school way - by hand and using a wood fire.
At the Chuan Hoe Coffee Factory, Tan Loon Chuan, 65, roasts the coffee beans the same way he had been taught by his father.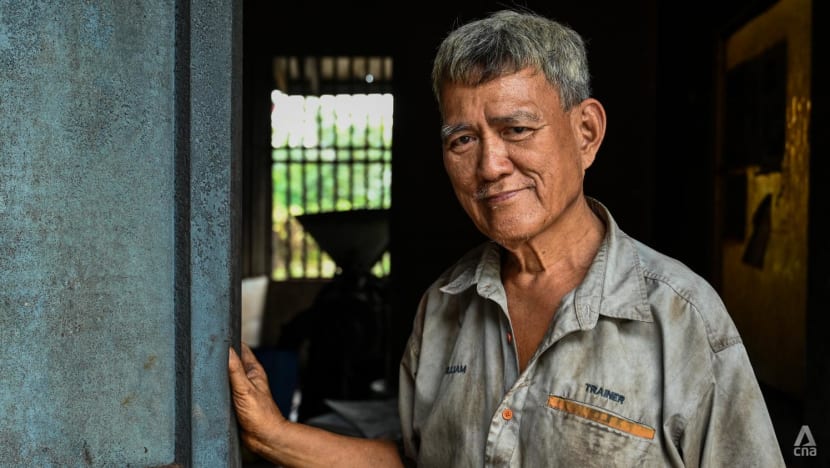 The family business started in 1959, and Tan has kept it going to this day.
"It was really hard at first when we first started. But slowly, we learned how to roast coffee," Tan told CNA.
Tan starts off by weighing the beans that he is going to roast for the day. As the roaster starts, so does the old mixer for the "2-in-1" and "3-in-1" coffee blends he produces for clients.
Tan said that he does not use any measurements. Instead, his 40 years of experience in the business guides him when he makes the blends.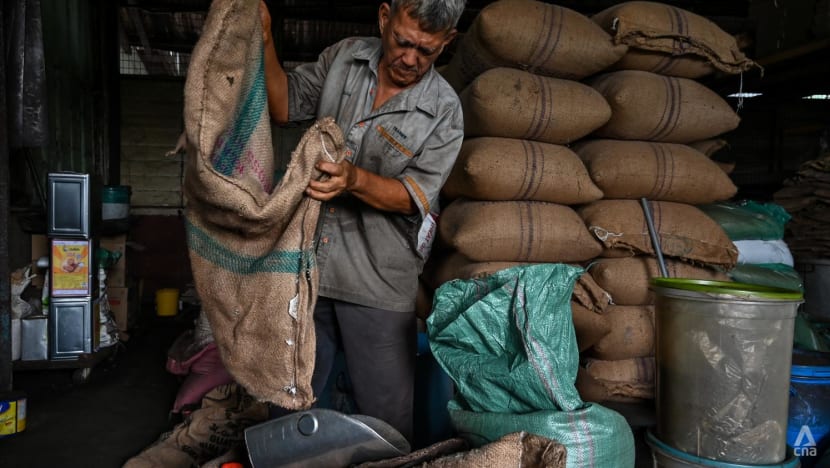 From checking the flame to see if it needs more wood to burn, to observing the beans every now and then to get the perfect roast, Tan said that he does it all himself.
He continues to check the beans until he is satisfied with how the roast turns out.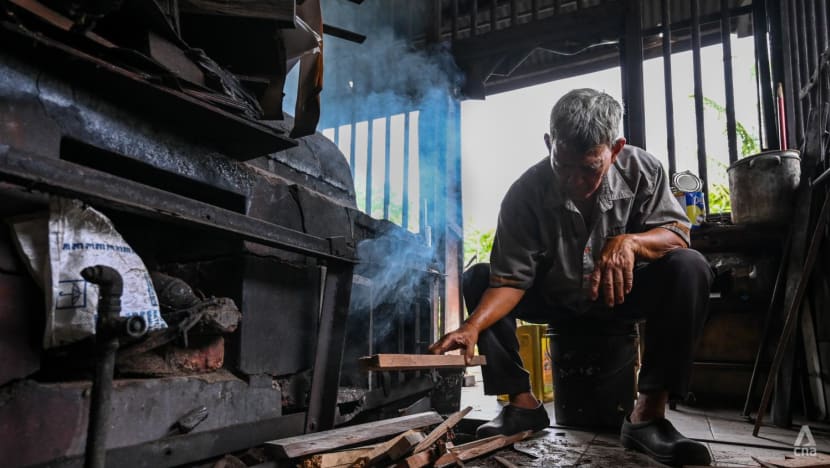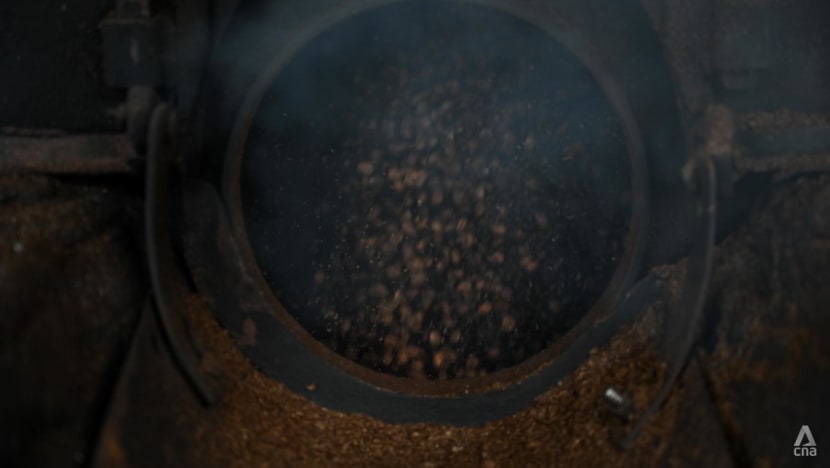 To add flavour to the beans, butter or margarine is added during the coffee roasting process.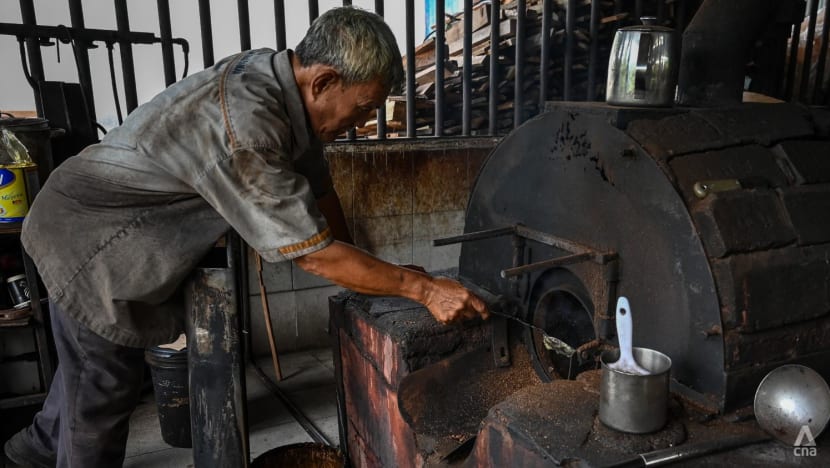 Tan said that many cafes in Kuala Lumpur - Malaysia's capital city - order their beans from him. 
His customers, Tan said, are discerning when it comes to the taste of the beans.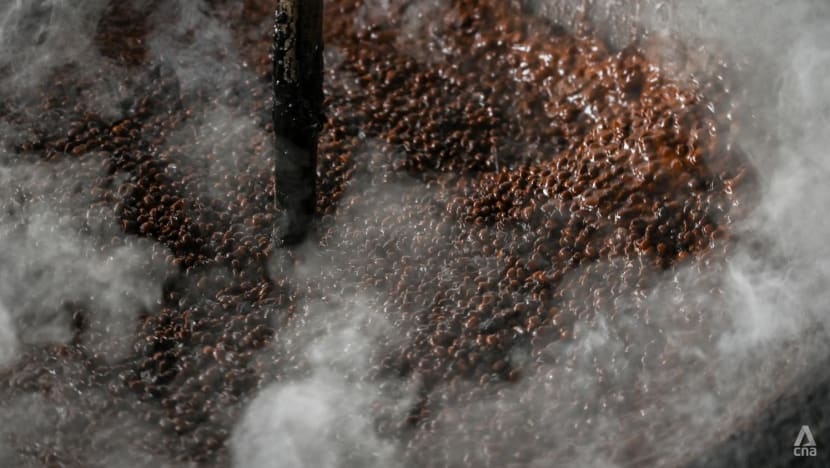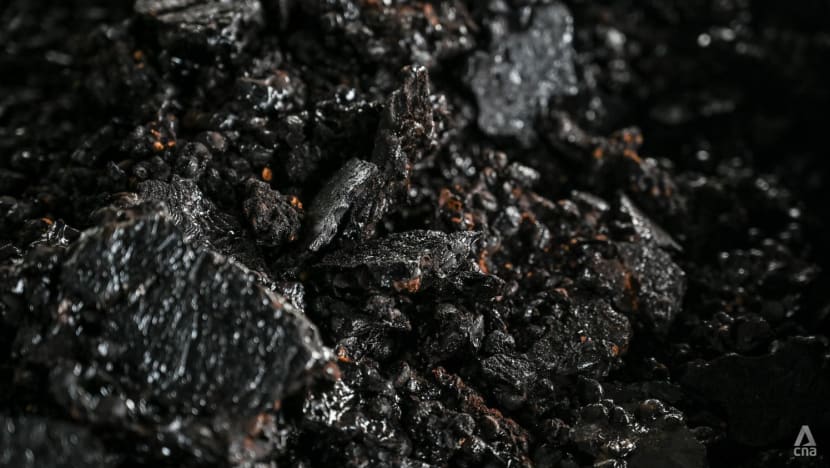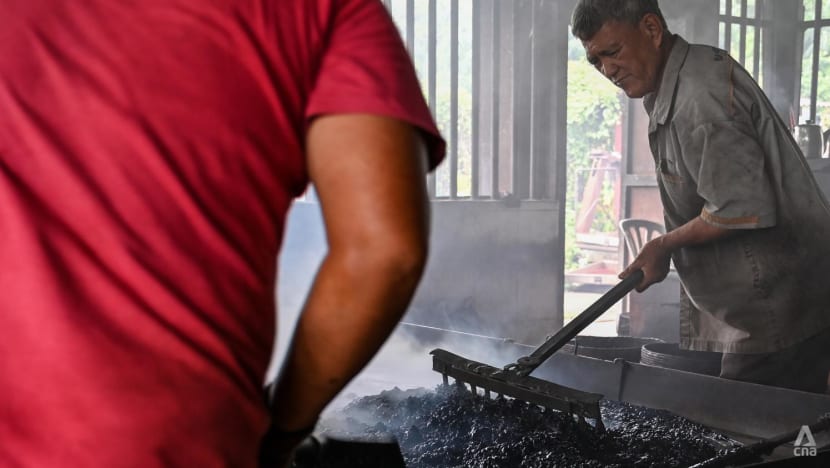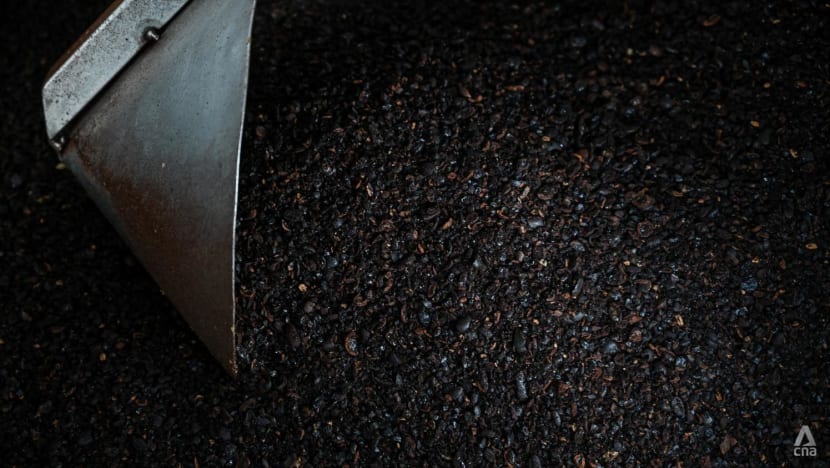 Many have told him that the coffee tastes better when the beans are roasted over wood fire as compared to the modern gas roaster. This is even though it costs slightly more to purchase the former.
Tan said that he continues to do most of the work at the coffee roastery himself even though his son helps in certain areas. 
"I will continue working for as long as I can. If you want to work like this, you can do it. But that depends if that person is willing to do it," said Tan.
It is tough, he added, with his workday starting at 8am. While he ends his work day at 2pm or 3pm, Tan said that it is gruelling work due to the heat.
"Sometimes we stop at 1pm, because we cannot take it anymore," he said.
Read this story in Bahasa Melayu here.