KLCC train collision: 6 in critical condition; special task force to investigate accident
64 people are currently hospitalised, with 6 of them in critical condition.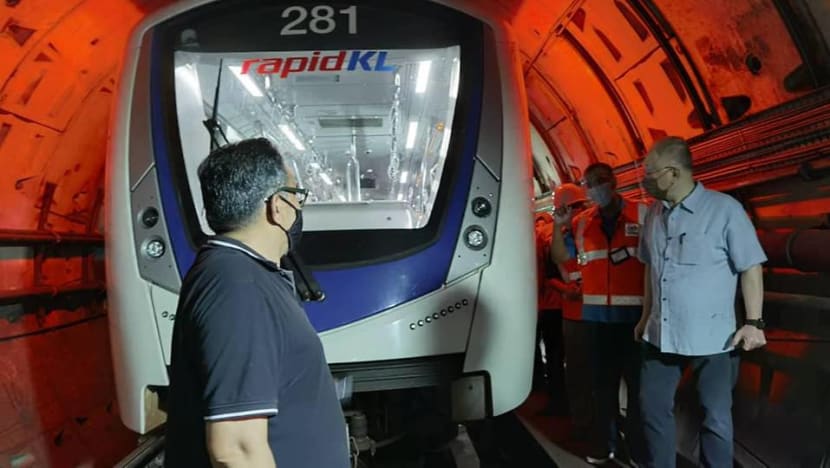 KUALA LUMPUR: Six people are in critical condition after a head-on collision between two LRT trains near KLCC which left more than 210 people injured. 
A special task force has been formed to investigate the cause of the accident, said Malaysian Transport Minister Wee Ka Siong. In a phone interview with RTM on Tuesday (May 25), Dr Wee said the task force will be given two weeks to complete its investigation. 

He said that based on his visit to the accident location on Monday night, it was clear that the two LRT trains had collided "head-on".
"This is something that is out of the ordinary and it is not supposed to happen. I have instructed for a complete investigation to be done and we want to know what's the cause of the accident," said Dr Wee. 
"Is it signalling, or system, or complications, or human error? We want to identify over the next two weeks. A special task force will be formed and its objective is to determine the exact cause of the collision," he added. 

Dr Wee said that the task force will be headed by the transport ministry's chief secretary, who will work alongside train specialists with expertise in LRT. 

He also stressed the importance of doing a proper post mortem on the incident so that it does not happen again. 
"We want to reassure commuters that our LRT system is reliable. That's why we have to ensure that the LRT system operations are not disrupted," added Dr Wee. 

On Tuesday morning, the LRT Kelana Jaya Line in Kuala Lumpur resumed service at 6am with trains operating on a single track. 

There were 213 passengers injured in the Monday night incident, with 47 suffering serious injuries and 166 suffering minor injuries. All injured passengers have received treatment at Hospital Kuala Lumpur, said the minister.  

An interim report on the accident is expected to be released later on Tuesday.

SIX PEOPLE IN CRITICAL CONDITION
In a statement on Tuesday morning, train operator Prasarana Malaysia said that 64 out of the 213 injured passengers are currently hospitalised at Hospital Kuala Lumpur. 

Out of the 64 people, six of them are in critical condition. Three of them require ventilation support. 
Meanwhile, 15 people are in semi-critical condition while 43 people are suffering from minor injuries. 
In the statement, Prasarana director Tajuddin Abdul Rahman expressed regret and sadness regarding the incident. 
"On behalf of the board of directors and all members of staff of Prasarana, we would like to apologise to all Malaysians and especially the passengers involved in this unwanted incident. We are very sad this incident has blemished LRT Kelana Jaya's clean record since it has operated over the last 2 years without an incident of this magnitude," said Mr Tajuddin. 
Mr Tajuddin added that all passengers will be given special financial assistance of RM1,000 (US$241). He added that Prasarana will also pay for all treatment costs for the passengers as a result of the incident.