Mahathir, 97, to defend Langkawi seat in upcoming Malaysia general election
The former Malaysian prime minister's Parti Pejuang Tanah Air plans to contest in at least 120 seats during GE15.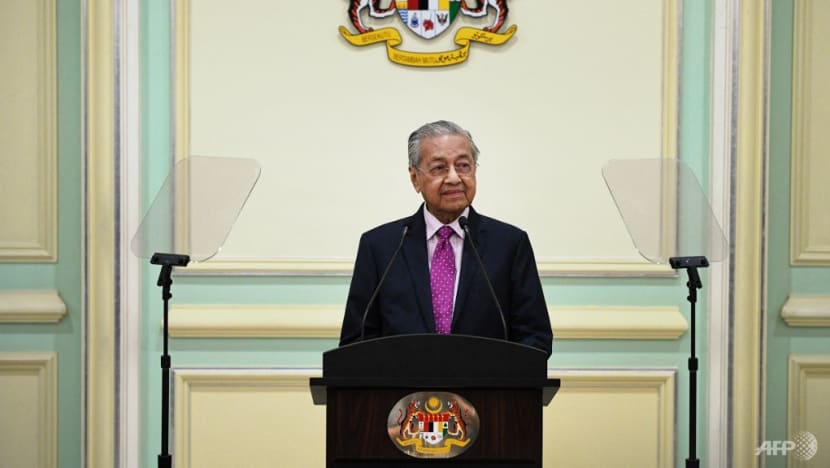 KUALA LUMPUR: Former Malaysian prime minister Mahathir Mohamad announced on Tuesday (Oct 11) that he will contest in the Langkawi constituency during the upcoming elections. 
In a press conference, the incumbent Member of Parliament for Langkawi also said that his Parti Pejuang Tanah Air (Pejuang) will contest in at least 120 seats during the polls, including in Sabah.
The party will field him as a parliamentarian but not as a candidate for prime minister, Dr Mahathir said. "We didn't decide on who will be prime minister because the candidate for that is relevant only if we win. If we lose, it's irrelevant."
"We also decided on the possibility of working with others, parties that are on the same wavelength as us. We are willing to work together if they want to save this country from UMNO's (United Malays National Organisation) rule," he said.
Dr Mahathir, 97, said that UMNO will campaign using money and bribery. He reminded people not to accept bribes as it comes from "bad people". He claimed that UMNO does not care about the issues faced by the people and is only focused on winning the election.
"Our candidates for elections will be clean and not have been involved in any scandals or misdeeds, crimes such as stealing money. Morally also they are very correct and stick to the rule of law. And respect the system of democracy in the country," he added.
Dr Mahathir also said that if BN wins the GE15, its first move will be to ask for a royal pardon for former prime minister Najib Razak and to drop all court charges against UMNO president Ahmad Zahid Hamidi. 
"If they win and form the government, their first objective is not the welfare (of the people) or the floods … all those things are minor. Najib must be released and pardoned, Zahid Hamidi's charges will be dropped," he said. 
Najib is serving a 12-year jail sentence after the Federal Court upheld his conviction on Aug 23 for a 1MDB-linked corruption case, while Ahmad Zahid is now facing a separate case involving 47 charges of criminal breach of trust, corruption and money laundering. 
Dr Mahathir also explained that as the Malay movement Gerakan Tanah Air has yet to be registered, all candidates will run under the Pejuang banner.
Gerakan Tanah Air was launched in August. It comprises four political parties including the National Indian Muslim Alliance Party (Iman), Parti Bumiputera Perkasa Malaysia (Putra), Parti Barisan Jemaah Islamiah Se-Malaysia (Berjasa) and Pejuang. It also includes NGOs, academicians and individuals.
On Monday, Prime Minister Ismail Sabri Yaakob declared the Malaysian parliament dissolved in a televised address, after receiving consent from the king. 
"With this announcement, the mandate is returned to the people," he said. 
"The people's mandate is a powerful antidote for the country to achieve political stability and create a strong, stable and respected government after GE15 (15th General Election)."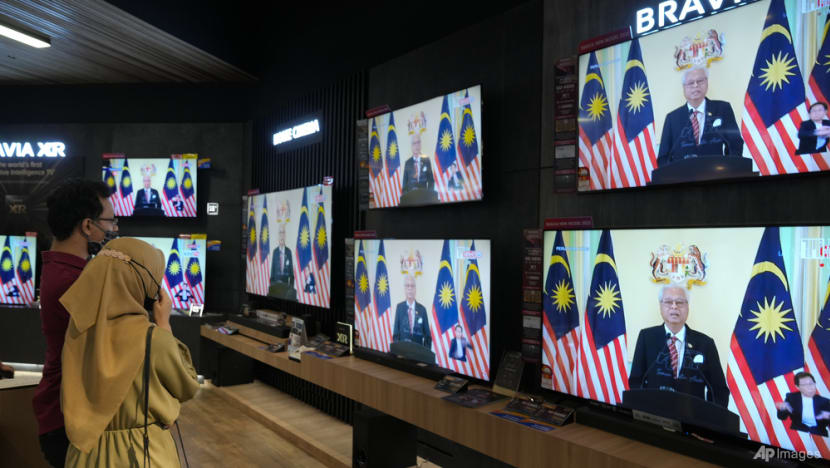 Shortly after Mr Ismail Sabri announced the dissolution of parliament, Comptroller of the Royal Household of Istana Negara, Ahmad Fadil Shamsuddin said that the king had no choice but to consent. 
"The king expressed his disappointment in the current political developments of the country and had no choice but to consent to the prime minister's request to return the mandate back to the people for a stable government," he said. 
An election is not due until September 2023, but Mr Ismail Sabri has been under pressure from some factions of his ruling coalition to hold the vote earlier.
In the weeks leading up to the dissolution of parliament, opposition parties have criticised the possibility of an early election, arguing that the monsoon season will impede voters' ability to access polling stations. 
Dr Mahathir served as prime minister for 22 years until 2003. He returned as premier after leading Pakatan Harapan (PH) to a historic win in 2018, defeating UMNO which he had once led. The PH government collapsed in 2020 due to infighting.
Back in 2020, Dr Mahathir said that he will not contest in the next general election if it is held according to schedule. He added that he will instead offer advice and share his experiences with members of his party, Pejuang.
Last month, he reportedly said that he is open to becoming prime minister for the third time if there are strong calls for him to do so.