Commentary: No surprise Malaysia is calling for a general election this year
After intense speculation following Najib Razak's imprisonment in August, the Malaysian parliament has been dissolved, paving the way for the 15th general election (GE15) by year-end. There is simply no other time for an election if you're UMNO, says James Chin.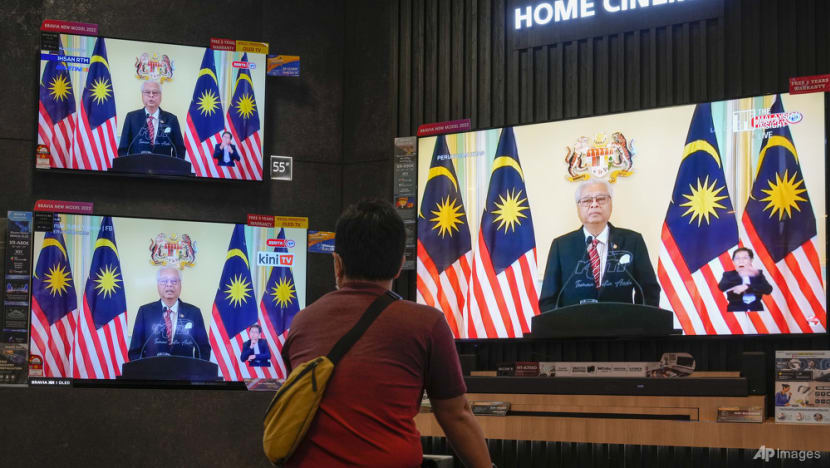 HOBART, Australia: It has finally happened. On Monday (Oct 10), Malaysian Prime Minister Ismail Sabri Yaakob finally announced the dissolution of Parliament, paving the way for Malaysia's 15th general election (GE15). This election comes at a crucial time for the future of Malaysia.
Speculation on when GE15 would take place intensified after former prime minister Najib Razak's 1MDB-related imprisonment in August and the United Malays National Organisation (UMNO) president Ahmad Zahid Hamidi's acquittal in a corruption case.
Some key political players in Malaysia told me GE15 was supposed to have been called in the second half of 2021. For one, the COVID-19 state of emergency – during which no election was allowed - was lifted on Aug 1.
In state elections thereafter, the momentum was clearly on UMNO's side. Its Barisan Nasional (BN) coalition swept to supermajorities in Melaka and Johor, as did long-term ally Gabungan Parti Sarawak (GPS) in Sarawak.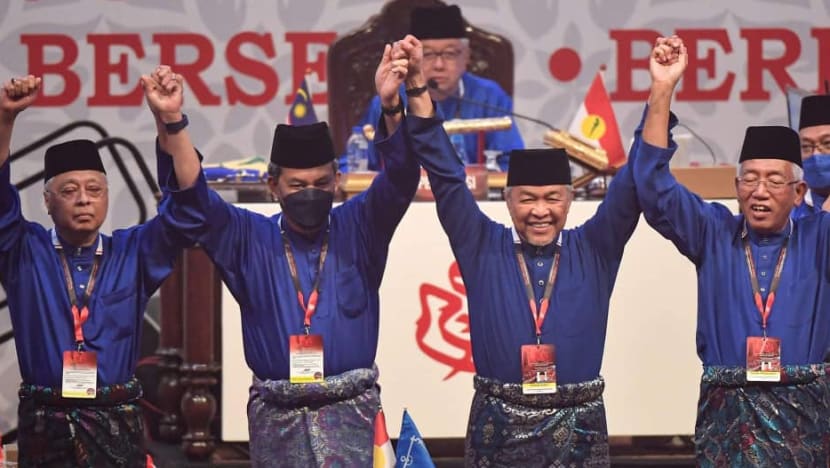 NO BETTER TIME FOR BARISAN NASIONAL
But it likely would not sustain them through upcoming bad economic news. Against the backdrop of the Ukraine war and a weak Malaysian ringgit against the US dollar, consumer prices will only continue climbing given most items are imported.
Malaysia's RM372.3 billion (US$80 billion) budget for 2023 on Friday (Oct 7) contained significant subsidies across the board to nearly 70 per cent of the population, including direct cash transfers. It is nothing more than an election budget and the same items will appear in BN's manifesto.
There is simply no other time for an election if UMNO wants to leverage its political momentum and pre-empt more bad economic news. By law, GE15 must now be held within the next 60 days.
For the past few months, there has been tremendous opposition against the election possibly being called during the monsoon season, especially after the deadly floods in December 2021. Surely Malaysia can't hold a "flood election"?
But this has never been a strong argument. The Melaka state election was held on Nov 20, 2021 and Sarawak did the same on Dec 18, 2021, both in the middle of the monsoon season.
Barisan Nasional has also traditionally held a clear advantage when voter turnout is low. UMNO has every reason to think a "monsoon election" could benefit them in this way.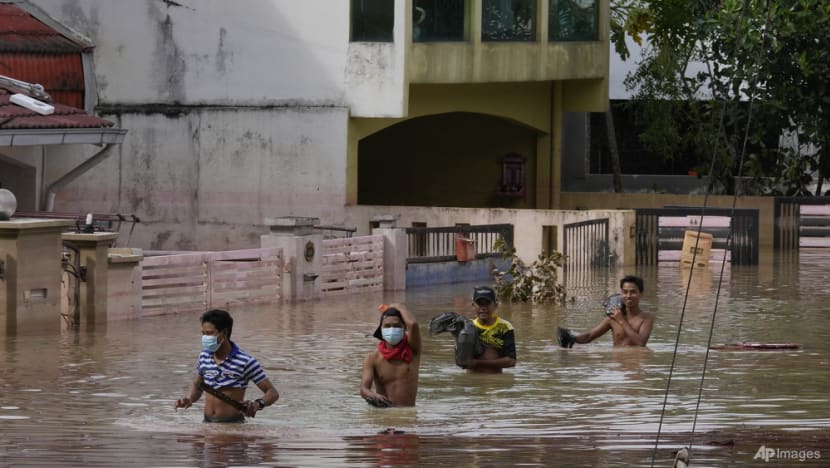 THE ALL-IMPORTANT MALAY VOTE
How GE15 will turn out boils down to the important question of the Malay vote.
Rural peninsular Malay voters account generally for about 90 seats in the 222-seat parliament. In the last 2018 general election, the rural Malay vote was roughly divided equally among UMNO, Parti Islam Se-Malaysia (PAS) and Parti Pribumi Bersatu Malaysia (Bersatu) then led by former prime minister Mahathir Mohamad.
This time, it is in theory a four-way tussle – UMNO, PAS, Bersatu and opposition coalition Pakatan Harapan (PH)'s Parti Keadilan Rakyat (PKR) and Amanah.
But both Bersatu and Mahathir (an icon among rural Malays) are no longer part of PH. PKR and Amanah are also making a strong push into rural Malay constituencies previously contested by Bersatu in 2018.
PAS is trying to project itself as the kingmaker by playing both UMNO and Bersatu. PAS and Bersatu are both members of the PN coalition but it is also a "friend" to UMNO in the interest of political unity of the Muslim community.
PAS wants the next government to be an all-Malay/Muslim government. It wants to stand in the middle so that it can go with the eventual winner but both UMNO and Bersatu have given PAS an ultimatum to pick a side before nomination day.
The next most important question is the vote in East Malaysia. Sabah and Sarawak have 57 members of parliament, or about 25 per cent of the seats.
But politicians there care mainly about being part of the federal ruling coalition, so that they can get maximum developmental funding and autonomy under the Malaysia Agreement 1963. They will become more significant once the numbers are put together to form the federal government on election night.
GE15 CRUCIAL FOR MALAYSIA'S FUTURE
This will be a crucial GE for Malaysia's future for two simple reasons. First, this is the first post-COVID-19 general election. Malaysians will want a strong stable government to steer Malaysia back to normality after the pandemic severely damaged the economy and uneven growth is expected.
Second, Malaysians are sick and tired of the political instability - three prime ministers and two ruling coalitions - since 2018. They understand the need for stability for the country to thrive.
The opposition is too divided at this point to offer a strong challenge nationally. It clearly lost momentum during the pandemic and I do not see any signs that they can reverse this trend in the next 60 days.
This is probably why the opposition tried hard to delay the election, including offering political support to Ismail Sabri in parliament so he could withstand the pressure from Ahmad Zahid and Najib to call for an early election.
This election will also probably spell the end of Pejuang, Mahathir's new political party. Beside the 97-year-old's recent health woes, many think he started the ball rolling on Malaysia's political instability by suddenly resigning in 2020.
EXPECT VOTERS TO CHOOSE POLITICAL STABILITY
So unless there is an unexpected political earthquake, I would expect rural Malays to see GE15 as a contest between the traditional Malay parties that represent political stability - UMNO and PAS.
They will return either one as the dominant party and not divide up their vote like they did in 2018. Other parties contesting in the peninsular Malay belt are unlikely to make any headway.
Sabah and Sarawak will ally themselves with whoever forms the next government to ensure enough seats for a significant majority in parliament for even more stability.
Anything can still happen in the next 60 days. But if there are no major political gamechangers, my bet is on Malaysia to come out of GE15 with a strong federal government with a dominant Malay party at its core. In other words, a return to political stability with UMNO.
James Chin is Professor of Asian Studies at the University of Tasmania and Senior Fellow at the Jeffrey Cheah Institute on Southeast Asia.