MELAKA: Mr Neo Wee Liam, 38, is looking forward to his trip back home to vote in the upcoming Melaka state election this weekend.
The senior sales executive told CNA that within his circle of friends who are from Melaka but are based in the Klang Valley, he is the exception rather than the norm. Many are worried about the pandemic situation and might not return home, he said.
"They feel it is pointless and the pandemic makes it dangerous, and so the risk is not worth it. Only a handful are considering it," Mr Neo said. 
"But I feel that every Malaysian has the right to cast their vote, and it's a duty to do so," he added. 
Mr Neo said the high vaccination rate and health protocols have helped to provide some sense of security.
He added that he and his young family would have to constantly stay vigilant during their trip to Melaka and make sure they follow safety measures such as masks, social distancing and hand-sanitising fastidiously.
He is not alone in espousing this view. In the lead up to polling day on Nov 20, voters living in and out of the state who were interviewed by CNA expressed concerns about the health protocols and whether holding an electoral contest might lead to a spike in the caseload.
After the Sabah state elections in September last year, Malaysia saw a spike in the COVID-19 caseload that led to various lockdowns in the country. Although the authorities have imposed strict health protocols this time round, including barring political rallies and walkabouts, there are still worries on the ground that the Melaka polls might spark another wave of infections.
The 15th Melaka state election is taking place three-and-a-half years after the previous general election, 18 months short of the full five-year term of the state legislature. The state assembly was dissolved by the governor after four assemblymen withdrew their support for the chief minister from the United Malays National Organization (UMNO).
All 28 seats are seeing multi cornered fights, with the three main political coalitions, Pakatan Harapan, Barisan Nasional (BN) and Perikatan Nasional contesting in all the state seats.
Some seats have seen up to six candidates stand for election. Two new political parties - the Malay nationalist Parti Bumiputra Perkasa Malaysia (Putra) and Parti Perikatan India Muslim Nasional (IMAN) are making their electoral debut. There are also 22 independents who have joined the fray. 
Another Melakan who will be making her way from the Klang Valley to her home state is marketing and branding professional Edlyn Khoo. The 38-year-old is looking forward to exercising her political rights.
"Some of my family members have been reminding us to do that, and it's also a chance to go back to my hometown after being unable to for so many months," she said.
Although cases in Melaka have been declining in the past seven days, according to the government's COVID-19 tracking website COVIDNOW, Ms Khoo said she was still concerned about the risks of the pandemic there.
On the Election Commission's (EC) website, voters are not just able to check where their voting station is in their constituency. They can also see a "recommended time" for them to cast their ballots.
While being vaccinated helped ease her worry,  Ms Khoo said she would still assess the situation at the voting station when she arrives there.
"If it (the voting station queue) looks out of control, and it does not look like the standard operating procedures are being enforced, then I might have to turn around," she said.
"The recommended timings my family and I see when we search for our voting station will help. But if you do not have any flexibility, you might not be able to adhere to that," Ms Khoo noted.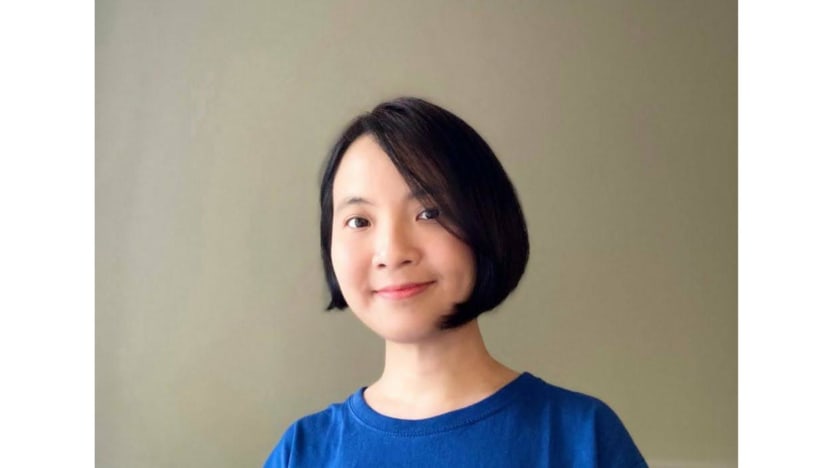 Additionally, the recommended timings prescribed by the EC were confusing for the elderly, she said. This is because no additional details were given and some of her older family members were confused over whether their allocated time slots were fixed or flexible. 
"It caused a bit of worry especially if the time given wasn't convenient to that person," she said.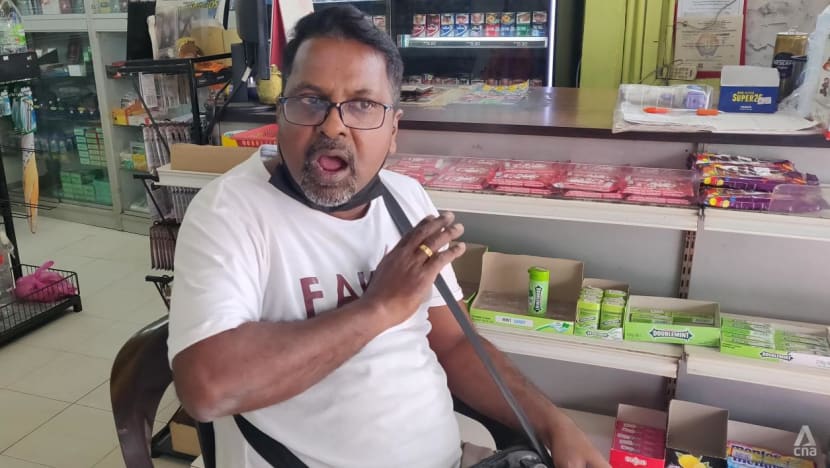 For those who live In Melaka, they too are concerned that the election might jeopardise the state's recovery from COVID-19. 
Mr Thirunavukkarasu Subramaniam, 53, who runs a convenience store and hotel along the major Jalan Bunga Raya thoroughfare in the city, said the election was unnecessary and jeopardised the state's recovery just as Melaka was opening up to domestic tourism again. 
"Right now, my hotel has been booked solid for the past weekends since inter-district, then interstate travel resumed," Mr Thirunavukkarasu said.
He said he was tired of political party-hopping, as the practice had led to the events culminating  in the collapse of the BN-led state government early last month.
"But it is also good that you see a lot of new faces being put up, because we are tired of the frogs which led to this election in the first place," he said.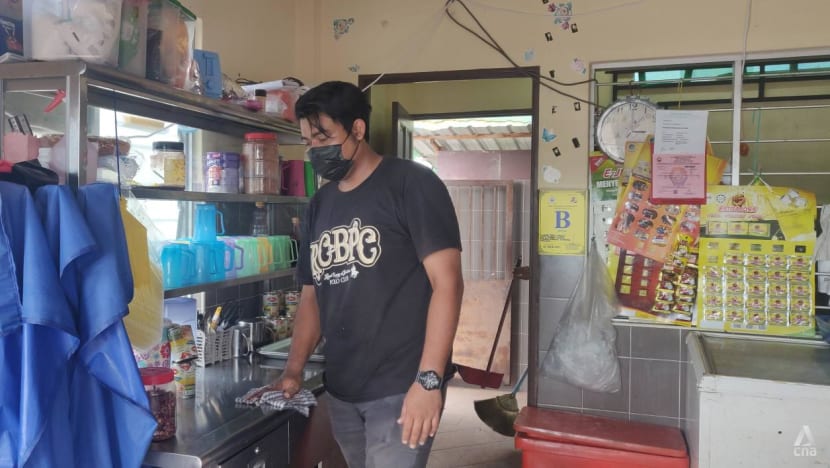 Lorry driver Shukri Abdullah, 30, who was helping out at his mother's stall at a jetty in Klebang over the weekend, said he would go out to vote this Saturday if his employer could spare him the time. 
"But honestly no election would be better, because we're just reopening," he said. 
"Yes, we are mostly vaccinated and we have SOPs and so on, but I still worry and hope we do not have another spike in COVID-19 cases after the election," he said.
LOW TURNOUT A POSSIBLE OUTCOME: ANALYST
Political scientist Professor Ahmad Martadha Mohamed at Universiti Utara Malaysia's College of Law, Government and International Studies, felt the biggest issue for the Melaka state election was poor voter turnout. 
"I think the bad experience from Sabah was very clear, as COVID-19 cases turned into another wave, and people have been reminded over and over of the danger of elections during this period," he said.
Prof Ahmad Martadha also pointed out that turnout was expected to be much lower than the historic 84.5 per cent in 2018, as Melakans living outside the state were also unwilling to come back and vote, despite EC assurances that the voting process would be different with new SOPs in place. 
"I expect the turnout to be between 50 per cent to 60 per cent of registered voters, taking into account worries over COVID-19 and in particular the Delta variant," Prof Ahmad Martadha said. 
The academic said it was also significant that there was a large swath of fresh candidates standing for election  from all sides, as voters were also tired of familiar politicians who had party-hopped. 
"So by putting new faces with no baggage in their background, it is easier for parties to canvass support when they show their candidates are young, educated and can bring new ideas for Melakan voters," Prof Ahmad Martadha added. 
Currently, Melaka has 495,195 registered voters, an increase from 494,662 in the 14th general election.