PN mulling legal action against Malaysia PM Anwar over allegation of funding from gaming companies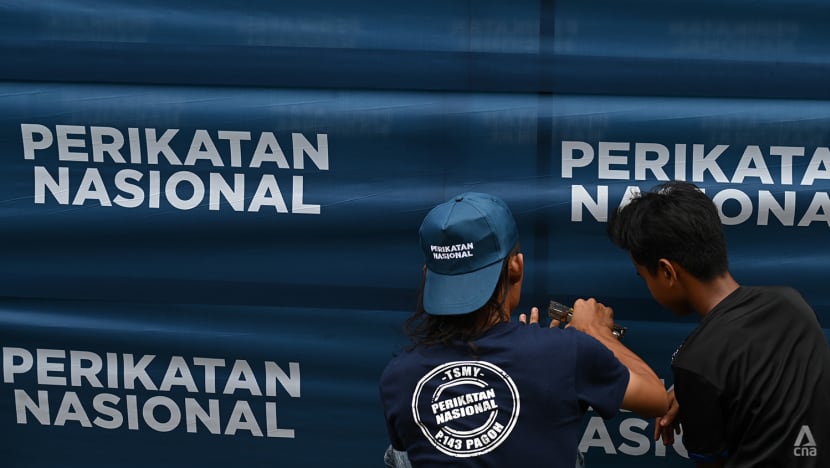 KUALA LUMPUR: Perikatan Nasional (PN) chairman Muhyiddin Yassin said that the opposition coalition will discuss its next course of action with its lawyers, following an allegation made by Malaysian Prime Minister Anwar Ibrahim that its funding came partly from gaming companies.
According to local media, Mr Anwar had on Dec 5, 2022 implied that PN's campaign funds during the 15th General Election (GE15) partly came from gaming companies involved with special lottery draws.
According to Free Malaysia Today (FMT), Muhyiddin said on Friday (May 26): "We will first demand an apology as this is a serious accusation and slander." He reportedly added that PN will wait for a response from the prime minister before deciding on the next course of action.
The former prime minister stated that since law and institutional reform minister Azalina Othman Said noted that Mr Anwar's claim could not be verified, the allegation is proven to be "defamatory" and "a lie".
On Thursday, Ms Azalina told parliament that the country's anti-graft agency has not opened any investigation file on Mr Anwar's remarks. 
"The Malaysian Anti-Corruption Commission (MACC) has carried out a detailed study on the information," she said in a parliamentary written reply, according to Malay Mail. 
"However, MACC found the information to be too general and no party can confirm this issue. Therefore, no investigation file has been opened on this issue."
She was responding to PN's Pasir Mas Member of Parliament (MP) Ahmad Fadli Shaari who asked about the status of the investigation over the gambling companies funding allegation. 
On Friday, Parti Islam Se-Malaysia (PAS) information chief Khairil Nizam Khirudin urged Mr Anwar to "apologise publicly for the slander and lies hurled at PN." PAS is a component party of PN. 
Mr Khairil added in a Facebook post: "The answer that was given by (Ms Azalina) … is clear evidence that the (Pakatan Harapan)-Barisan Nasional government is lying."
According to FMT, Mr Anwar said last year: "On the issue of gambling, certainly this is partly used to finance elections. 
"(I have asked for) checks on that. Whether you call yourself a Malay party or Islamic party, notwithstanding, the (election) funds came from gaming companies."
Separately, the Anwar administration announced that special draws for gaming operators would be slashed to just eight annually. In the past, the Muhyiddin administration had raised the number of special draws to 22 per year.