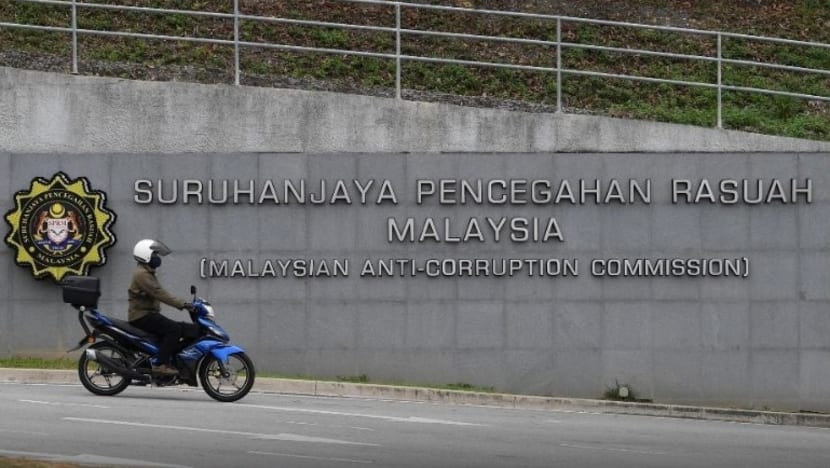 KUALA LUMPUR: Following the investigations into Parti Pribumi Bersatu Malaysia's (Bersatu) bank accounts, party treasurer Mohd Salleh Bajuri has been remanded by Malaysia's anti-graft agency for further investigations, according to local media.
The Star, citing a source, reported on Thursday (March 2) that the Malaysian Anti-Corruption Commission (MACC) detained Mohd Salleh on Wednesday for two days over allegations concerning party accounts. 
The report said that the anti-graft agency made the application for remand on Tuesday at the Magistrate Courts in Kuala Lumpur.
"This is purely political persecution by those intending to taint Bersatu and Perikatan Nasional (PN). The remand ends tomorrow and he should be released tomorrow. 
"However, we were told MACC is trying to get another remand for a few more days," according to The Star report, citing a source. Bersatu is a component party of PN. 
According to The Malaysian Insight, MACC chief Azam Baki confirmed the arrest but did not elaborate.
The party is currently being investigated by the MACC for the alleged embezzlement of RM600 billion (US$142 billion) in funds used by the previous PN-led government during the COVID-19 pandemic from 2020 to 2022.
Last Thursday, Mr Azam Baki said that there could be more people who may be charged in connection to their involvement in the Jana Wibawa programme.
"There are still papers that remain under investigation, so I do not rule out the possibility of anyone, including leaders, if they are involved in bribery, being recommended for prosecution," Mr Azam was quoted as saying by the New Straits Times.
Two people have since been charged in relation to the Jana Wibawa programme - an economic generation project during Malaysia's COVID-19 movement control order. It was a stimulus aid package that was meant to help Bumiputera contractors.
The financial aid was given out during president of Bersatu Muhyiddin Yassin's tenure as prime minister.
Two members of Bersatu have since claimed trial in connection to the Jana Wibawa case - Tasek Gelugor Member of Parliament Wan Saiful Wan Jan as well as businessman and Segambut Bersatu division deputy chief Adam Radlan Adam Muhammad. 
Calls for an official investigation into the stimulus spending during the pandemic grew due to perceptions that PN had run a well-funded election campaign leading up to the 15th General Elections on Nov 19 last year.
Mr Muhyiddin had previously denied allegations that Bersatu is funded by dishonest means, claiming earlier in February that the funds were from "legitimate sources".  
However, according to a New Straits Times report, a source previously said that checks by the MACC found that almost all donors who contributed to the party's accounts were contractors awarded with government contracts when Mr Muhyiddin was prime minister.
Several bank accounts belonging to Bersatu are currently frozen by the nation's anti-graft agency.