Najib fails in bid to recuse chief justice from presiding over his final appeal in 1MDB-linked case
PUTRAJAYA: Former Malaysia prime minister Najib Razak on Tuesday (Aug 23) failed in his bid to recuse Chief Justice Tengku Maimun Tuan Mat from presiding over his final appeal against a 12-year jail term and RM210 million (US$46.8 million) fine. 
Earlier in the day, Najib's lead counsel Hisyam Teh Poh Teik informed the Federal Court that the application to recuse the Chief Justice was filed the night before.
Citing a social media post by the Chief Justice's husband in 2018, Mr Teh said it is clear that he had negative sentiments towards Najib's leadership. He argued that this was grounds for the Chief Justice to recuse herself from the proceedings.
Mr Teh was joined by Mr Muhammad Shafee Abdullah in the defence's application. The latter was previously discharged by Najib before Mr Teh was appointed.
Mr Shafie asked for the court to adjourn the hearing of the recusal application so that he could mount proper oral submissions. But the bench dismissed his request.
When reading the bench's decision to dismiss the application, the Chief Justice said there was no nexus between her husband's 2018 Facebook post and that of Najib's appeal. 
"To recuse a judge is a real danger of bias," she said on Tuesday. 
Najib arrived at the court at around 9.20am on Tuesday. Earlier, Bernama reported that six buses believed to be carrying Najib's supporters were seen in the vicinity of the Federal Court.
When the Chief Justice asked if the defence would be making a submission in relation to the final appeal hearing, Mr Teh replied no.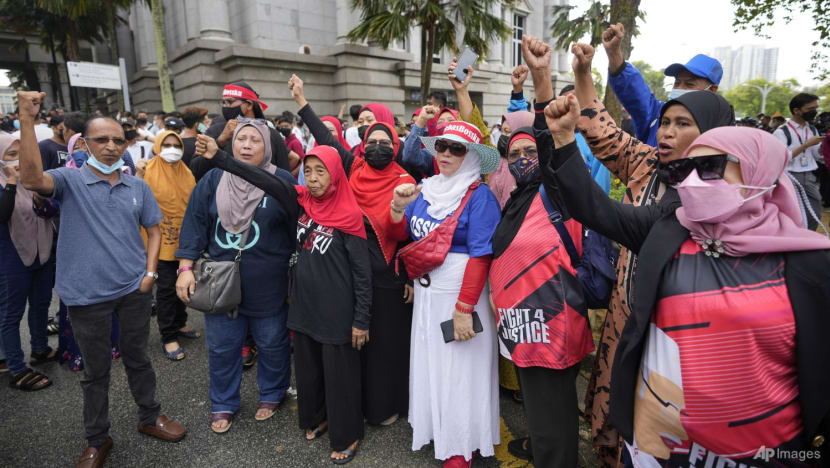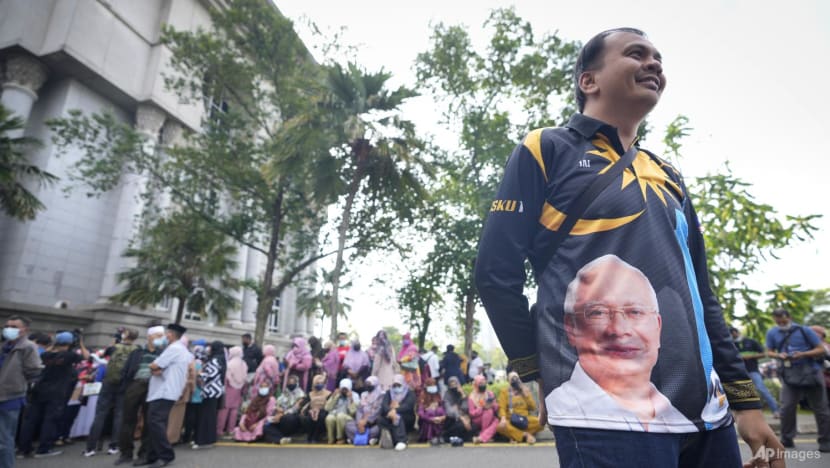 The prosecution had wrapped up their submissions on Aug 19, with the prosecutor telling the court that the combined roles played by Najib enabled him to execute his plan of benefitting from SRC International funds.  
The apex court had last week denied Mr Teh's request to discharge himself from representing the former prime minister in his final appeal.
The charges against Najib, who served as prime minister from 2009 to 2018, involved the transfer of RM42 million from SRC International, a former subsidiary of 1Malaysia Development Berhad (1MDB) into his personal bank accounts in 2014 and 2015.
He was found guilty on three counts of criminal breach of trust, three counts of money laundering and one count of abuse of power by the High Court in July 2020, and was sentenced to 12 years in jail and fined RM210 million. 
The conviction was upheld by the Court of Appeal on Dec 8, 2021. Najib later filed a petition of appeal to the Federal Court on Apr 25 this year.
The Federal Court had initially set aside nine days - Aug 15 to Aug 19 and Aug 23 to Aug 26 - for his appeal. This is Najib's final bid to overturn the guilty conviction.
The trial proper however only started on Aug 18, after Najib's lawyers had filed several applications. 
On Aug 15, Najib sought to adduce new evidence in his appeal, but the five-man bench unanimously rejected the application a day later.
The Federal Court also dismissed a request by Najib to adjourn the final appeal hearing. 
On Sunday, Najib took an Islamic oath at a mosque in Kuala Lumpur, where he swore on his innocence.