PKR polls: Saifuddin concedes fight for No 2 spot in Malaysian opposition party, congratulates Rafizi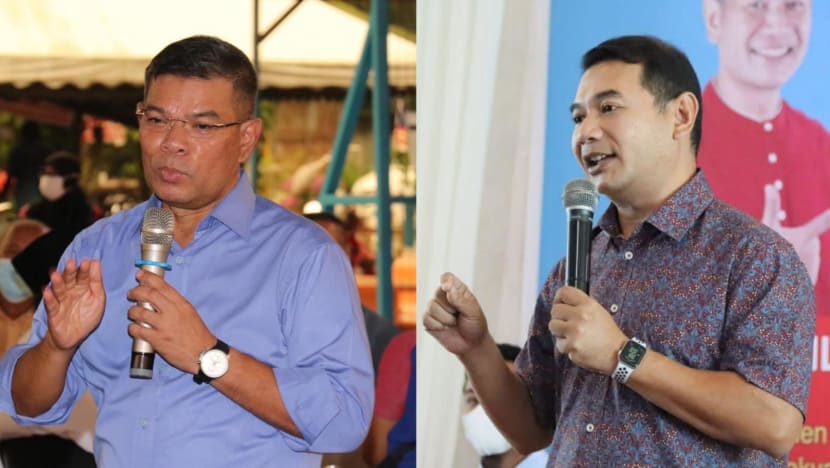 KUALA LUMPUR: Member of Parliament Saifuddin Nasution Ismail has conceded defeat in the battle to become deputy president for Malaysia's opposition party Parti Keadilan Rakyat (PKR), congratulating his opponent Rafizi Ramli in a Facebook post on Sunday night (May 29). 
As results for PKR's internal polls were released throughout Sunday, the main focus was on the tussle between Mr Saifuddin and Mr Rafizi for the party's No 2 post, below opposition leader Anwar Ibrahim. Mr Anwar, who was uncontested, retained the PKR presidency.
Mr Rafizi, a former MP who recently returned from a political hiatus, was leading the ballot count for the deputy president post in most divisions, according to a breakdown of results released on the PKR polls website.
In his Facebook post at around 8.40pm, Mr Saifuddin wrote: "The party's select committee has posted the results of the elections today. Even though the results are not official, I have congratulated Rafizi Ramli, Nik Nazmi, Chang Li Kang and other winners.
"My attitude is simple and clear. Respect the decision made by party members. Democracy determines who gets elected and who does not. Don't ever tear up friendship. Always maintain unity among party members," he added. 
At around 9.30pm on Sunday (May 29), local media outlet The Star reported that Mr Rafizi had "an unassailable lead" over Mr Saifuddin. 
The Star wrote that with only votes from Sarawak still to be announced, Rafizi had 67,895 votes to Saifuddin's 48,797. 
It added that Mr Rafizi's lead of 19,098 votes was more than the total number of votes from the party's divisions in Sarawak. 
Unofficial results posted on the PKR polls website showed that Mr Rafizi clinched more votes than Mr Saifuddin in Johor, Pahang, Kelantan, Negeri Sembilan, Melaka, Perak, Terengganu, Perlis, Kedah, Penang, Selangor and the federal territories.  
Mr Saifuddin garnered more votes than Mr Rafizi in Sabah.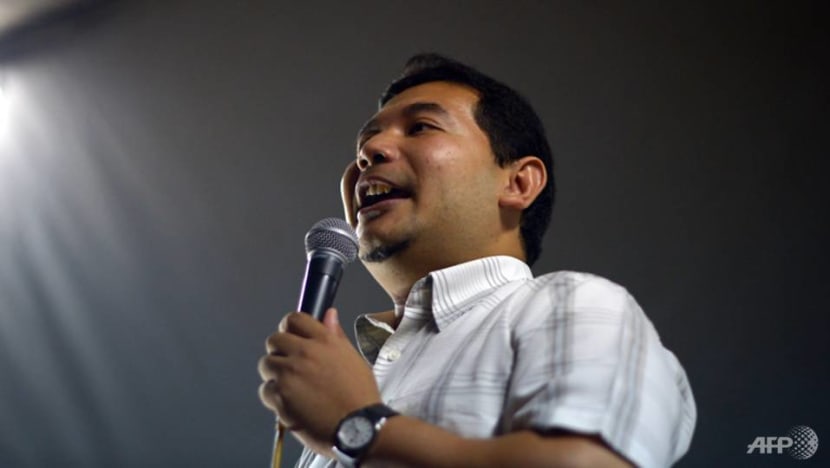 Both candidates have taken swipes at each other publicly in the lead up to the polls. 
In one instance, Mr Saifuddin referred to Mr Rafizi's decision to take a break from politics in 2019 as "exaggerated". 
Mr Rafizi had said then that he left politics because he knew Dr Mahathir Mohamad, who was the prime minister then, disliked him and he did not want it to affect the transfer of power from Dr Mahathir to Mr Anwar. He also said he wanted to focus on his tech start-up. 
Meanwhile, Mr Rafizi proclaimed he had "made way" for Mr Saifuddin to assume the secretary-general position in the last party election, and also persuaded Mr Saifuddin to return to active politics after the latter lost in the 2013 general election to his opponent from United Malays National Organisation (UMNO).
The party election, last conducted at the end of 2018 and originally due to take place last year, had been postponed until 2022 because of COVID-19. The polls will determine the party's leadership line-up for the 2022-2025 term.
The fight for Mr Anwar's No 2 post is being closely watched as it will affect both the party's direction and PKR's relationship with other parties for the 15th general election (GE15). 
Mr Saifuddin is in favour of retaking federal power in the short term, while Mr Rafizi wants to rebuild the party to come back stronger.
On PKR's preparations for GE15, Mr Saifuddin has espoused sentiments supporting the "big tent" approach as a method to retake federal power, by keeping negotiations with other opposition parties open to prevent the ruling BN coalition led by UMNO from claiming victory. 
However, for Mr Rafizi, who is the incumbent PKR vice president, rebuilding the Pakatan Harapan coalition while remaining in the opposition "with dignity" is the route he thinks the party should take. 
In a video of him campaigning with party grassroots in Ipoh, Perak, on Apr 25, Mr Rafizi had said the party election was also a referendum for the grassroots on whether to choose the negotiation or fighting route. 
"My view is that four or five months from now, the best way is for us to take up our political weaponry, we fight BN, Perikatan Nasional, and become closer with the people. That is the one method that has proven in five elections to win over the people," Mr Rafizi said. 
Other PKR party posts have also been heavily contested, with more than 11,000 candidates vying for both branch and central leadership positions. 
The contest to be PKR's Gombak division chief was won by Selangor Chief Minister Amirudin Shari, who defeated senior party member Farhash Wafa Salvador Rizal Mubarak. 
The post had previously been held in the last three PKR polls by Gombak MP Azmin Ali, who defected in a political manoeuvre known as the "Sheraton Move" in February 2020.  
In a Facebook post on Sunday, the losing candidate, Mr Farhash, expressed "severe doubts" about the "transparency and truthfulness" of the electoral process.   
"My team has strong evidence and documentation to express formal objections, with calls for the party to conduct a forensic audit of the decision process and its implementation methods," he wrote.
The PKR polls, held from May 22 to May 29, have been marred by technical glitches and a low turnout. 
Local media reported that only 147,000 of the party's 1.1 million members, or around 13.1 per cent, cast their votes. This has fuelled speculation that many members are unhappy with the party leadership.
Earlier on Sunday, PKR's communications director Fahmi Fadzil was reported to have played down the low turnout.
According to a report by Free Malaysia Today, Mr Fahmi said there were 7,000 more voters this time around compared to the previous polls in 2018.
"This is positive. The party will look into what else can be done to get more members to participate in the polls," the Lembah Pantai MP was quoted as saying.  
He also reportedly said that the low turnout could be attributed to the fact that there were no contests in 65 of the 222 divisions.
The PKR polls will be followed by the party's national congress in early June.