Malaysia PM Anwar to 'hear all views' before selecting Cabinet
The Cabinet line-up will be announced as soon as possible, said Pakatan Harapan chairman Anwar Ibrahim.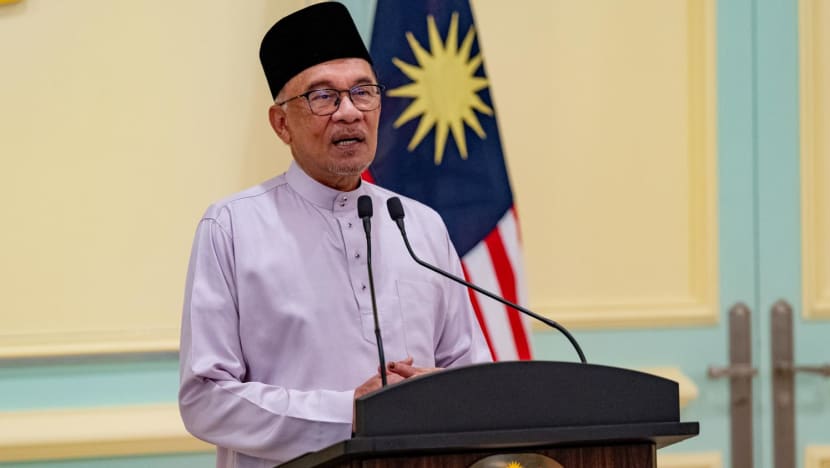 PUTRAJAYA: Malaysia Prime Minister Anwar Ibrahim has stressed that he is keen to hear all views before selecting his Cabinet.
After a Pakatan Harapan (PH) presidential council meeting on Monday (Nov 28), Mr Anwar was asked by reporters if he had finalised the selection of his Cabinet line-up.  
"The process for this is that everyone can give their views but they have left it to me to make the final decision," said the PH chairman. 
When pressed on when the announcement will be made, Mr Anwar said it would be done "as soon as possible". 
"Because this is an unusual situation as a unity government involves many parties. So before I decide I have to hear all views," said the Tambun member of parliament. 
He added that a key issue to consider is that his Cabinet will be downsized and that he will not appoint Cabinet ministers as a form of reward. 
"In previous governments, the leader would just keep adding to it. 50? ok. 60? ok, 70, ok? Not enough? Special envoy. Not enough? Special adviser. I am not willing to do that," he added. 
Mr Anwar was also asked if he would take into consideration the views of certain non-governmental organisations to not consider MPs with ongoing court cases in his Cabinet, including BN chairman Ahmad Zahid Hamidi. 
Mr Anwar said: "That's a view we take into consideration. But from a legal perspective, only after there is a judgment (will it matter). The rest, we will consider," said Mr Anwar. 
On Sunday, Mr Anwar said that he would announce his Cabinet in the next few days as he is currently in discussion with coalition members, including the four main parties in Pakatan Harapan - Parti Keadilan Rakyat (PKR), Democratic Action Party (DAP), Amanah and the United Progressive Kinabalu Organisation.
Over the weekend, Mr Anwar also held discussions with leaders of PH's coalition partners, such as Gabungan Rakyat Sabah (GRS) chairman Hajiji Noor and Gabungan Parti Sarawak chairman Abang Johari Tun Openg.