Malaysia's Rosmah Mansor to visit Singapore for six weeks after court temporarily releases her passport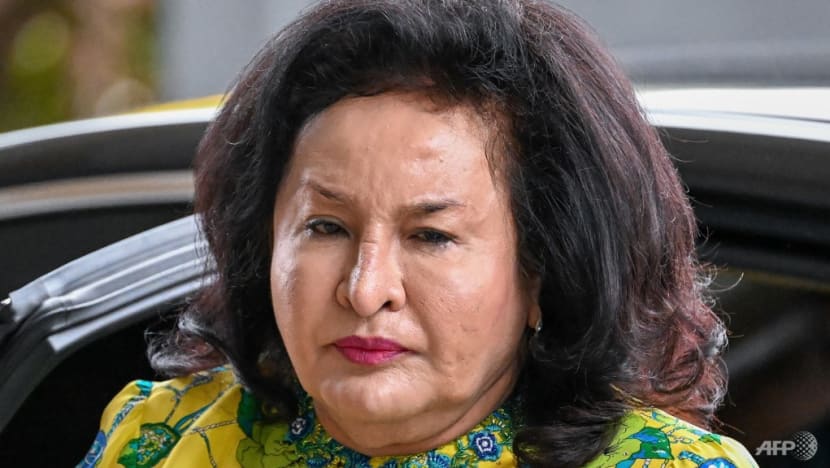 Rosmah Mansor, the wife of former Malaysia prime minister Najib Razak, will visit Singapore for six weeks after the Court of Appeal on Tuesday (Mar 21) agreed to temporarily release her passport. 
She had earlier applied for the release of her passport to enable her to travel to Singapore to visit her daughter, son-in-law and two grandchildren, one of whom is unwell, according to Bernama.
A three-member panel of judges made the decision after the deputy public prosecutor did not object to her application.
Rosmah's passport was impounded by the court in 2019 after she was charged with corruption. She was previously granted a temporary return of her passport in 2021 while she was on trial for corruption to travel to Singapore to visit her pregnant daughter. 
Her lawyer, Jagjit Singh, said that Rosmah will be leaving for Singapore on Thursday and will be in the country for six weeks.
Rosmah will be in Singapore for Hari Raya Puasa before returning to Malaysia on May 5, reported Bernama.
Her lawyer also said that they will return Rosmah's passport within a week of her return to the country, with the deputy public prosecutor suggesting that Rosmah return it by May 10.
Rosmah was sentenced to 10 years in jail and fined RM970 million (US$217 million) after she was found guilty of corruption in September 2022.
The appeal against her conviction is scheduled to run for four days from Jul 11.
Source: Bernama/CNA/fh(zl)