Landslides, floods and bad weather: Is Malaysia safe to visit during the monsoon season?
The recent deadly landslide near Genting Highlands has raised questions on the suitability of engaging in outdoor activities in Malaysia this time of the year. CNA looks at how travellers can assess the risks before making plans.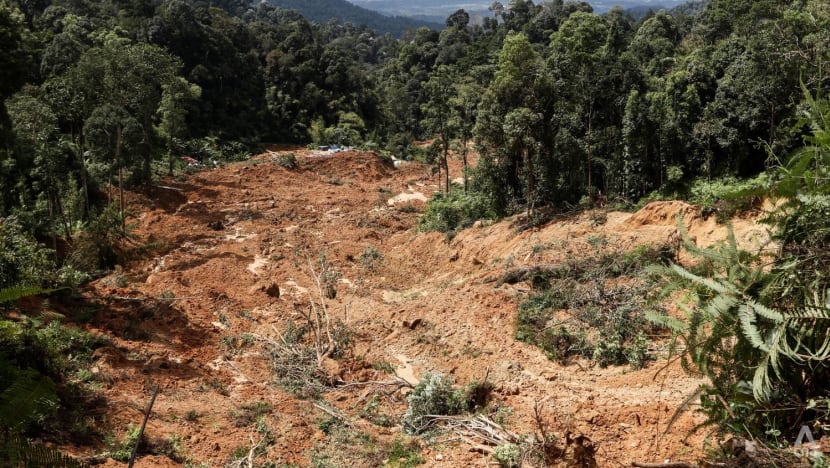 JOHOR BAHRU: The annual monsoon season in Malaysia has coincided with deadly weather-related incidents recently. 
In December 2021, torrential downpour over two days led to one of the country's worst flood events in recent times, a situation dubbed by the government and weather experts as a "once in a hundred years" event.
The floods, which impacted residents across nine states, displaced more than 70,000 people and left 54 dead. 
Just last Friday, a landslide over a campsite near Genting Highlands left at least 26 dead and seven still missing. While authorities are still investigating the cause of the incident, ecology experts have said that there is a high probability that the wet weather caused the soil to be unstable. 
Three Singaporean tourists were among those rescued by Malaysian authorities. 
According to data from Tourism Malaysia, international visitor arrivals typically peak in November and December each year, and this coincides with the start of the annual north-east monsoon. 
CNA spoke to experts and tourism industry players to understand if it was still safe for these visitors to engage in outdoor activities such as camping, trekking and water sports during the rainy season. 
Additionally, these observers also outline some precautions that should be taken during the wet weather period. 
WHAT IS THE NORTH-EAST MONSOON AND HOW LONG DOES IT LAST? 
The annual north-east monsoon typically lasts from November to March each year, said Meteorologist Prof Azizan Abu Samah of Universiti Malaya. 
He told CNA that the yearly event is triggered by cold air blowing from Siberia, creating pressures and shifting the wind direction in the northern hemisphere.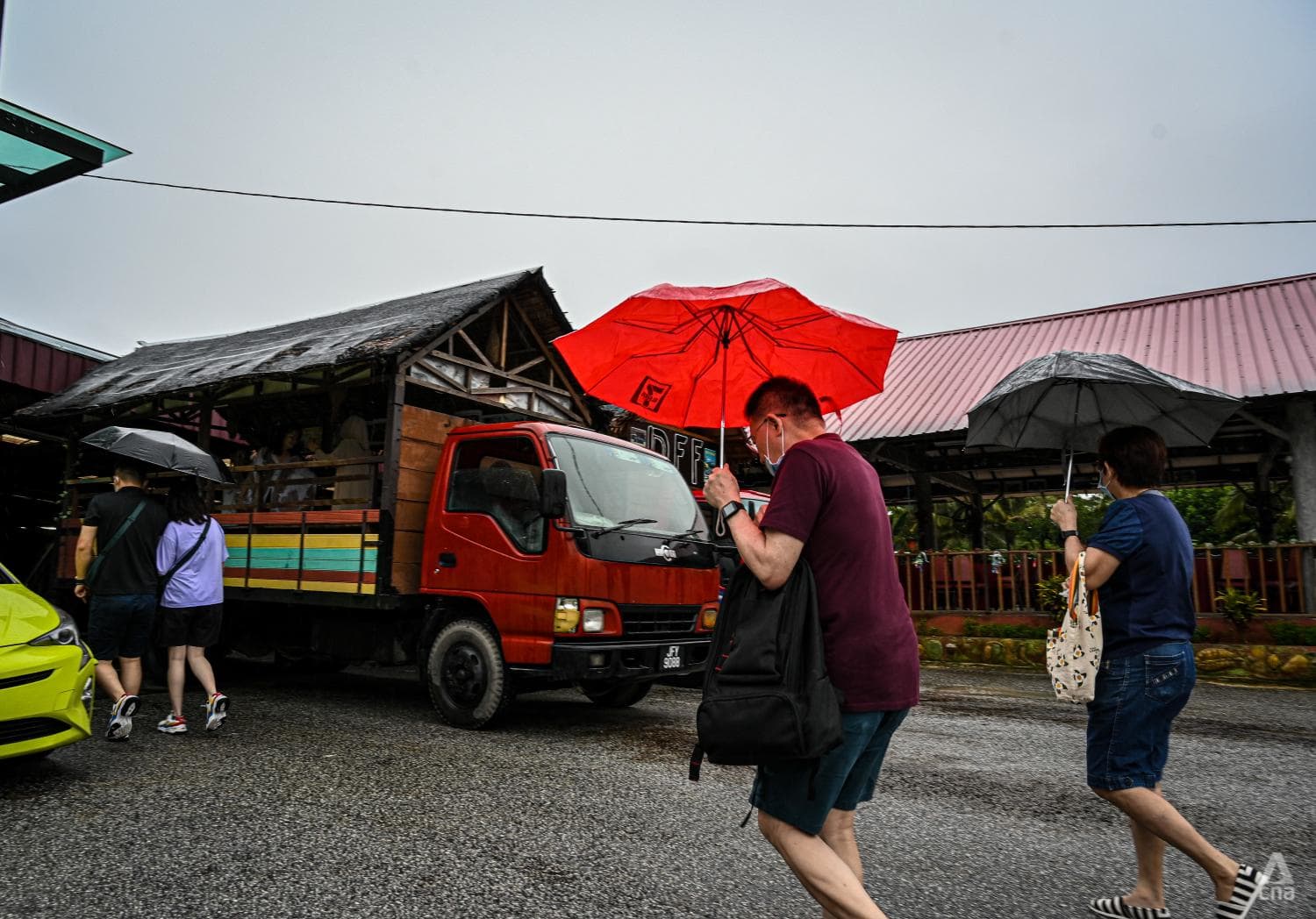 This leads to strong winds blowing from north-east, causing higher rainfall in some parts of southeast asian countries like Vietnam, Thailand, Malaysia and Singapore, said Prof Azizan. 
For Malaysia, the most vulnerable parts are the east coast of peninsular Malaysia, i.e. states such as Kelantan, Terengganu, Pahang, Johor, as well as East Malaysian states of Sabah and Sarawak. 
However, Prof Azizan outlined that due to the La Nina phenomenon, higher than average rainfall is expected to hit across the country this year. 
"This year is especially bad. From now until February, we are expected to see more rainfall. Even more than usual for this time of the year," added the meteorologist. 
He highlighted that this high rainfall could lead to more thunderstorms, floods and even landslides across the country. 
CAMPING, TREKKING NOT WORTH THE RISK DURING MONSOON: GUIDE 
Prof Azizan explained that heavy rain leads to more moisture in sloped areas, and this reduces the strength of the soil and triggers the fall of debris.
The landslide incident on Dec 16 at an unlicensed campsite at Father's Organic Farm, which has led to the death of dozens, could have been exacerbated by the wet weather, he posited.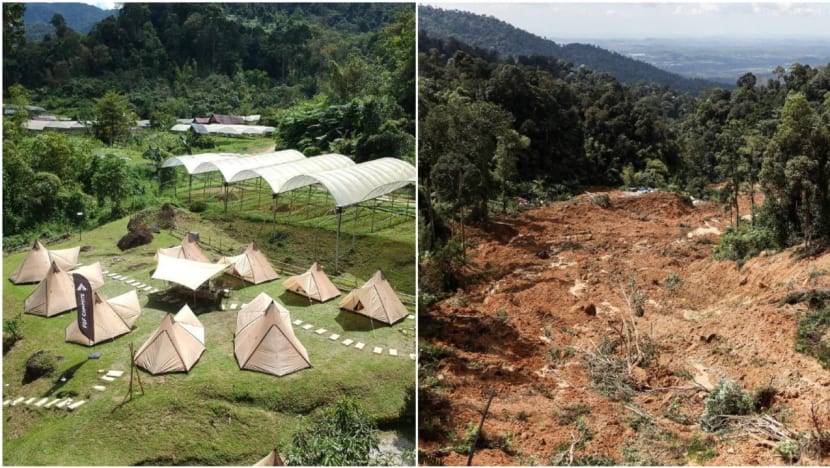 The tragedy has led to some states suspending camping and trekking activities, including Selangor, Johor and Pahang. 
In its statement, Johor's forestry department stressed that all of the state's eco-parks and hiking trails will be closed until a date yet to be announced. 
"These closures are precautionary to avoid any unwanted incidents or accidents during the monsoon season," the statement said. 
Mr Roslee Muhammad, a Johor-based trekking guide who plans hiking and camping trips, told CNA that he discourages everyone, including tourists, from engaging in such activities during the monsoon season. 
"If you look at what happened at the Batang Kali landslide (near Genting Highlands), it's sad but avoidable. They were camping at the base of what looked like an unstable hill," said Mr Roslee, who suspends his outdoor packages between October and March each year. 
"Taking the risk by hiking, trekking or camping outdoors during the monsoon season, especially in hilly regions, is a risk not worth taking. Safety comes first," he added. 
Mr Roslee said that even outside of the monsoon season, he suggests that tourists check the Malaysia Meteorological Department for forecasts and weather alerts to see if it's safe to proceed with these activities. 
"If there's a wet weather forecast – the ones within 48 hours are more accurate – we usually warn our clients so they are aware," said the guide of 11 years experience.
HOW TO AVOID FLOODS? 
Floods are also common during the monsoon season. Over last weekend, heavy rain led to floods which displaced thousands in Kelantan, Pahang, Terengganu, Perak and Johor. 
Tourism expert Jeetesh Kumar, a senior lecturer at Taylor's University in Malaysia, told CNA that tourists should be wary of floods on the east coast of peninsular Malaysia during the monsoon season. 
"Safety is the first priority. Avoid the east coast as it is flood prone and stick to indoor activities," said Dr Kumar. 
Mr Azhari Zalkapli, who runs a tour company in Terengganu, told CNA that the year-end floods in the east coast have become "predictable" and that it is best to avoid road trips to these areas.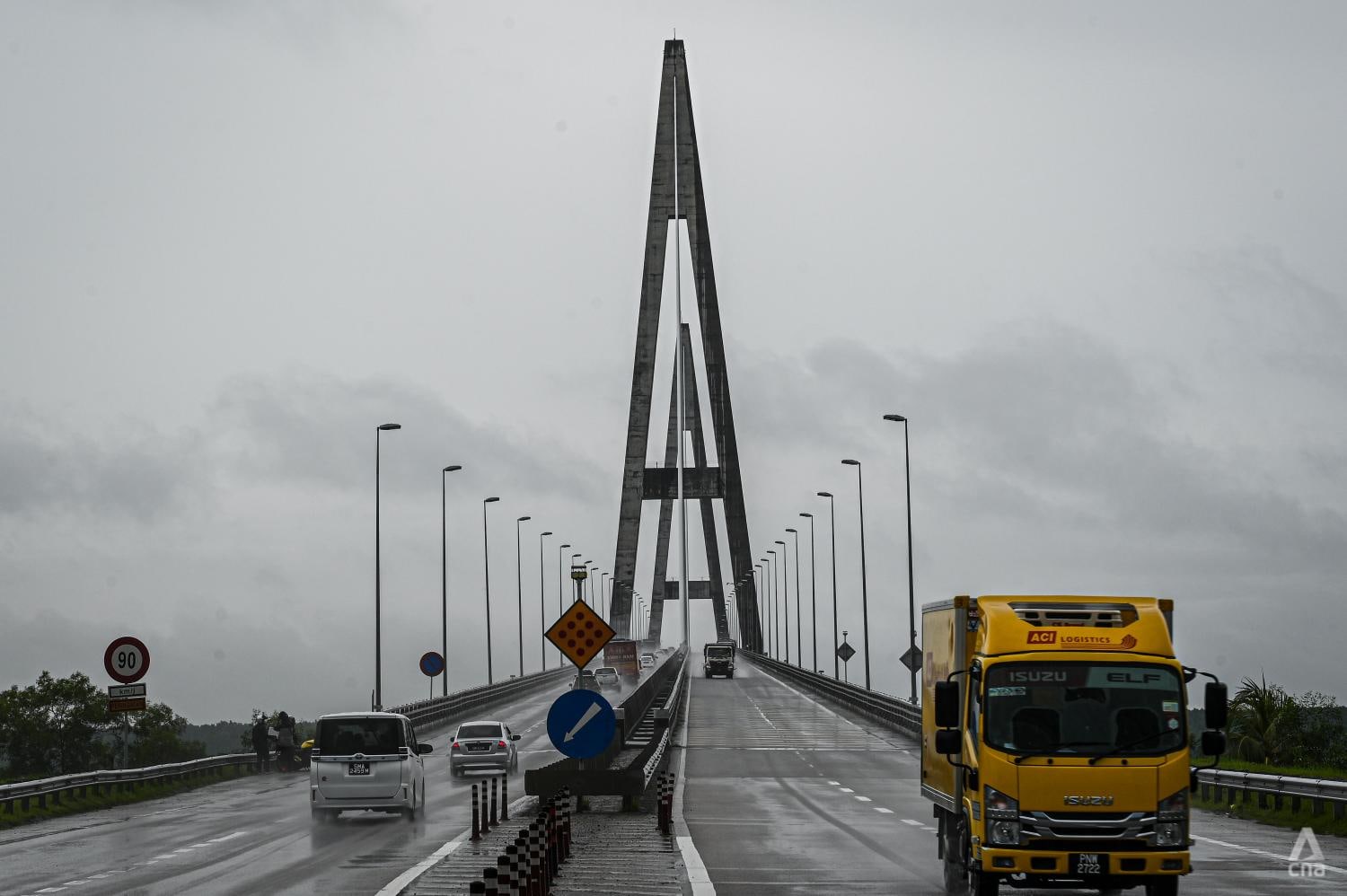 "For tourists that do come to the east coast during the year-end monsoon season, they are usually here to do shopping, eating and other indoor (based) activities. They stay in cities and don't venture out to flood zones," said Mr Azhari. 
"But for those tourists who drive on their own road trips, best to avoid the east coast during this period. In a flash, you can get caught in a heavy downpour and your car will be surrounded by floodwaters," he added. 
He recommends that tourists who are keen to embark on road trips to limit travel to the west coast of peninsular Malaysia and stick to major highways. Mr Azhari said that driving between west Johor, Melaka, Kuala Lumpur and Penang are mostly safe. 
"The village roads are more prone to floods. So avoid those or you might get stuck," added the 32-year-old. 
ARE WATERSPORTS SAFE DURING MONSOON? 
Malaysia is also a popular tourist destination for watersports such as scuba diving, snorkelling and island hopping. Some of its more pristine waters are located on the east coast, such as off Pulau Perhentian, Pulau Redang and Pulau Tioman. 
However, most of the hotels and tour agencies on these islands are completely closed during the monsoon season as it brings high current and choppy waters, making sea activities unsafe. 
Engaging in such activities, even outside of the monsoon season, can be deemed high-risk. 
Last April, four foreigners went missing after diving near Johor's Pulau Tokong Sanggul. Three of them were rescued but a 14-year-old Dutch boy was never found. 
However meteorologist Prof Azizan stressed that visitors may still engage in watersports off beaches on the west coast of the peninsula. 
He said that waters off islands such as Pulau Pangkor and Pulau Langkawi are not typically impacted by the north-east monsoon. 
"The west coast (of peninsular Malaysia) is fine. I was at Pulau Pangkor recently and the waters were nice," said Prof Azizan. 
However, Terengganu tour agent Mr Azhari warned that tourists should stay away from watersports along the east coast until April. 
"I know of some tourists who still come and they surf off Desaru (Johor), Cherating (Pahang) and Dusun (Terengganu) because the waves are high during this period," said Mr Azhari. 
"This is dangerous because the weather changes very quickly. You need to be experienced to get back to shore before getting caught in a thunderstorm," he added. 
In spite of the potential dangers of outdoor activities, tourism expert Dr Kumar maintained that tourists should not be deterred from visiting Malaysia during the monsoon season. 
He said tour agencies and the tourists themselves should have contingency plans in case of wet weather and enjoy other activities such as visiting museums, cultural venues as well as shopping. 
Dr Kumar cited how Genting Highlands and its resorts are an example of a popular destination during the year-end school holidays because the venue is mostly indoors and there are a variety of activities on offer such as theme parks, dining, shopping and a casino.
"During the year-end, places that offer good substitute activities (to outdoor sports) are usually packed," said Dr Kumar. 
"The beauty of Malaysia is that substitute products are available. Tourism can be diverted from one activity to another. Instead of water sports or trekking, there are other activities like cultural activities and shopping," he added. 
Despite the generally less than favourable weather conditions, Dr Kumar noted that now is not the time for tourists to "avoid" visiting Malaysia. 
He said that the tourism industry which has been placed under tremendous stress over the past three years due to the COVID-19 pandemic, needs to boost confidence among the visitors. 
"We have already avoided a lot due to COVID-19. We should now be putting confidence among tourists that we are safe to visit," he added. 
Read this story in Bahasa Melayu here.