Malaysia and Singapore have been 'steady, reliable' partners throughout pandemic: Vivian Balakrishnan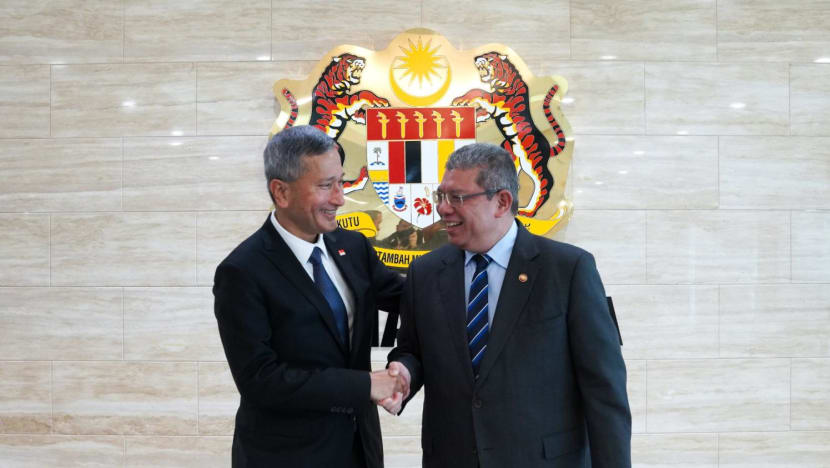 KUALA LUMPUR: Malaysia and Singapore have remained steady, reliable and dependable partners in the face of challenges brought about by the COVID-19 crisis, Singapore's Foreign Minister Vivian Balakrishnan said on Thursday (May 19).
Dr Balakrishnan was speaking to the media on the last day of a three-day working visit to Malaysia, where he met senior Malaysian politicians and personalities.  
"The last two years have been difficult for people on both sides of the causeway. But one key element which has come through is the fact that both sides, Malaysia and Singapore, have been steady, reliable and dependable partners throughout the crisis," said Dr Balakrishnan.
"We kept our supply chains open, the flow of essential services - food, medication, logistics, supply chains were uninterrupted throughout in spite of the crisis," he added. 
When asked if it has been challenging to maintain and develop bilateral ties amid political uncertainties in Malaysia, Dr Balakrishnan noted that Malaysia's political situation has been "challenging and complicated" since the 2018 General Election. 
In spite of this, he said that the strength of the bilateral relationship and level of trust between Singapore and Malaysia have been strengthened during the pandemic. 
"The fact that we are able to work together, able to support each other - that came through for each other during critical moments and that made all the difference."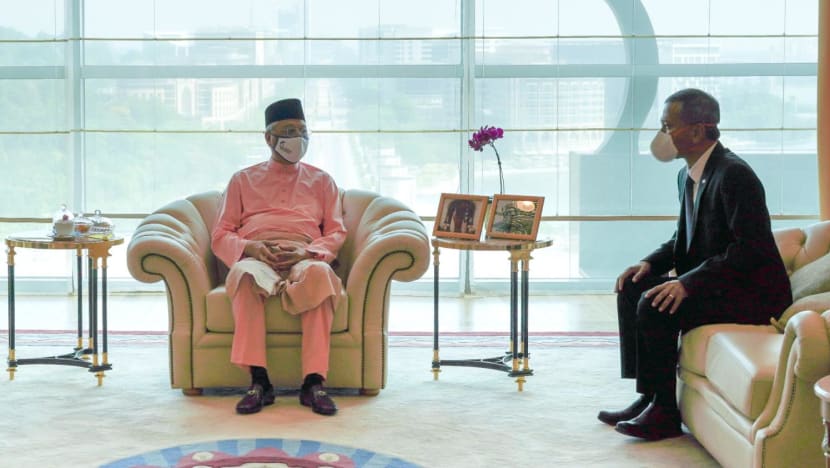 The minister added that having a long friendship with the likes of Prime Minister Ismail Sabri Yaakob and Senior Minister Hishammuddin Hussein has helped him to communicate effectively for the mutual benefit of both countries.
"I've known Prime Minister Ismail (Sabri), Defence Minister Hishammuddin for almost two decades. And these relationships have spanned both good times and tough times … I will say we are friends," said Dr Balakrishnan. 
He added: "I think as political leaders on both sides, our primary duty is to advance the interests, the security and the opportunities for our respective people. But being friends, having a long history of interaction and engagement ensures that we can communicate effectively, without misunderstanding and that we can collaborate effectively and bring about the fruition of projects of mutual benefit."
Dr Balakrishnan said that during his visit, he met with Mr Ismail Sabri, Mr Hishammuddin, Foreign Minister Saifuddin Abdullah as well as other leaders across the political spectrum. He also met Deputy King Sultan Nazrin Muizzuddin Shah.
In a statement issued on Wednesday, Singapore's Ministry of Foreign Affairs said that Dr Balakrishnan and Mr Ismail Sabri welcomed the full reopening of land and air borders between Singapore and Malaysia.
The statement added that Dr Balakrishnan and Mr Saifuddin "took stock of ongoing bilateral cooperation, and agreed that it had continued apace even amidst the pandemic and travel restrictions".
RESTORING CONNECTIVITY FULLY
On Thursday, Dr Balakrishnan also highlighted that both countries were working towards restoring full connectivity in the near future. 
Singapore and Malaysia reopened their land borders to fully vaccinated travellers from Apr 1. Both countries also resumed more flight routes, allowing travellers to skip quarantine and COVID-19 tests.
Dr Balakrishnan said that both countries are now keen to bring up the level of air travel to pre-pandemic levels. 
"As far as air travel is concerned, we're now up to about 180 flights a week to five destinations across Malaysia. This is only at about 40 per cent of what was the level of flight connectivity before the pandemic, when we had about 500 flights a week," the minister noted. 
"We hope that in the next few weeks and months, we will see a full resumption of air connectivity," he said. 
He added that traffic at the land borders have increased in recent weeks, especially during the long weekends. However, he said that this was not quite at the level before COVID-19 and was optimistic that it would increase over time. 
Dr Balakrishnan added that both countries are also exploring the possibility of ferry services between Tanah Merah ferry terminal in Singapore and Desaru in Johor and that the services are undergoing the "necessary checks and approvals". 
In late March, Malaysian Transport Minister Wee Ka Siong said that the Desaru Coast ferry terminal is fully operational and almost all approvals have been granted for services to be launched to Singapore. 
Subsequently, the Maritime and Port Authority of Singapore (MPA) said it will approve the proposed ferry service only when it is satisfied that the service can operate safely. 
Dr Balakrishnan said that he held discussions with Malaysian counterparts on various bilateral projects, including the possibility of reviving the terminated Kuala Lumpur-Singapore High-Speed Rail (HSR) project.
"I think on the Malaysian side, they are exploring some new ideas. We will wait for their proposals to examine them with a fresh pair of eyes on a clean slate," he said. 
The HSR project, which aimed to reduce travel time between Singapore and Kuala Lumpur to about 90 minutes, was discontinued after the agreement lapsed on Dec 31, 2020.
In September 2018, both sides agreed to postpone the construction of the HSR until end-May 2020, after Malaysia under then-prime minister Mahathir Mohamad said he had considered Malaysia's financial situation and how it would not benefit from the project.
Malaysia later requested a further seven-month extension to allow both sides to discuss and assess Malaysia's proposed changes to the project.
But both sides could not agree on new terms, including Malaysia's request to remove an assets company that would run the railway, and to let the agreement lapse.
Malaysia paid more than S$102 million in compensation to Singapore for the terminated project.
Since the termination of the agreement, Malaysia's federal government conducted research to study the viability of a domestic HSR project between Iskandar Puteri in Johor and Kuala Lumpur.