In Malaysia's Terengganu state, politicians banned from giving religious talks in mosques and prayer halls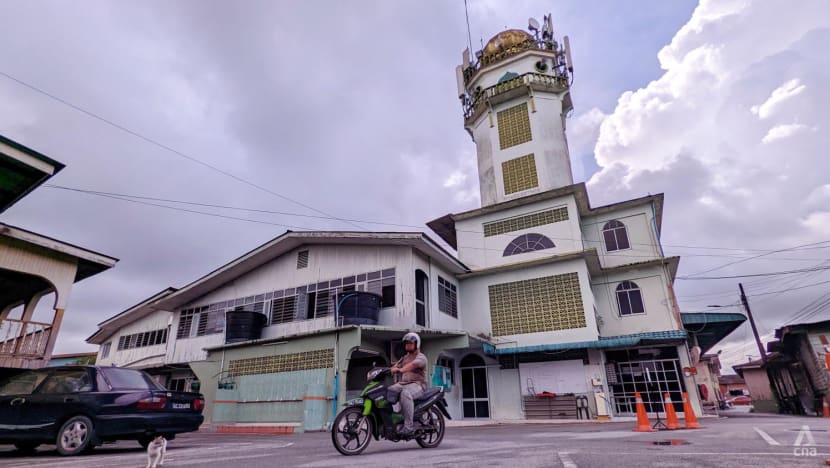 KUALA LUMPUR: The Malaysian East Coast state of Terengganu has banned politicians from delivering religious talks and sermons in mosques and surau (small prayer halls), according to an order by its state ruler Sultan Mizan Zainal Abidin. 
This follows a similar edict in the southern state of Johor earlier in January, when its Crown Prince Tunku Ismail Sultan Ibrahim ordered that political discussions be kept out of its mosques and prayer halls. 
Terengganu's Islamic Religious and Malay Customs Council (MAIDAM) on Thursday (Mar 2) announced Sultan Mizan's orders, saying that the state ruler was upset that there were some politicians who had given religious lectures and classes without the council's approval.
Some had also led Friday prayers without its prior approval, MAIDAM said on Thursday, without naming who the politicians are or which parties they belong to. 
Terengganu is currently ruled by the Islamist party Parti Islam Se-Malaysia (PAS). 
"Sultan Mizan has expressed his disappointment that some politicians had given religious lectures or classes, and led Friday prayers without MAIDAM's approval.
"Therefore, MAIDAM has decided to disallow all state assemblymen, Members of Parliament (MPs), and senators from delivering any religious lectures in mosques and surau in Terengganu," said MAIDAM president Shaikh Harun Shaikh Ismail. 
He added that all political leaders and activists are also not allowed to lead and deliver the Friday sermon in mosques as well as deliver religious talks without the council's permission.
Mr Shaikh Harun stressed that speakers, lecturers and teachers as well as imams who lead the Friday prayers in Terengganu must have the necessary accreditation issued by MAIDAM.
To ensure these instructions are complied with, Mr Shaikh Harun said that the Terengganu religious affairs department has been tasked to monitor such activities. 
MAIDAM stressed on Thursday that mosques and surau should never be misused to create anxiety, restlessness or discord among the community. And this includes activities or programmes that have an element of politics, the council said.
It stressed that mosques and surau that function well can bring a positive impact to the local Muslim community. 
On Jan 18, Johor's Crown Prince Tunku Ismail - who is the chairman of the state's Islamic Religious Council - ordered that besides the ban on religious talks in mosques, all activities involving religious discourse as well as the speakers involved must first be approved by the relevant religious bodies.
In other states, religious speakers have also been banned from or given stern warnings against preaching political messages in mosques. 
According to Free Malaysia Today, the Kelantan Islamic and Malay Customs Council reminded mosque officials not to be involved in any political activities during the 15th General Elections (GE15) late last year.
In Selangor, the state Islamic Religious Council in 2021 revoked the Islamic teaching certificate of political activists for fear that their certificate would be misused to benefit political parties. 
News portal Malaysiakini reported that in 2019, Sultan Nazrin Shah of Perak called on religious preachers and accredited mosque committee members to relinquish their posts if they have any political agendas and ambitions, adding that such agendas would violate the sanctity of mosques as religious sites.