Foreigners wanted: Malaysia, Thailand look to individuals to live and invest in their countries to boost economy
Both countries have application criteria that are expected to draw the right type of foreigners, but Thailand is in more urgent need to lift its sagging economy.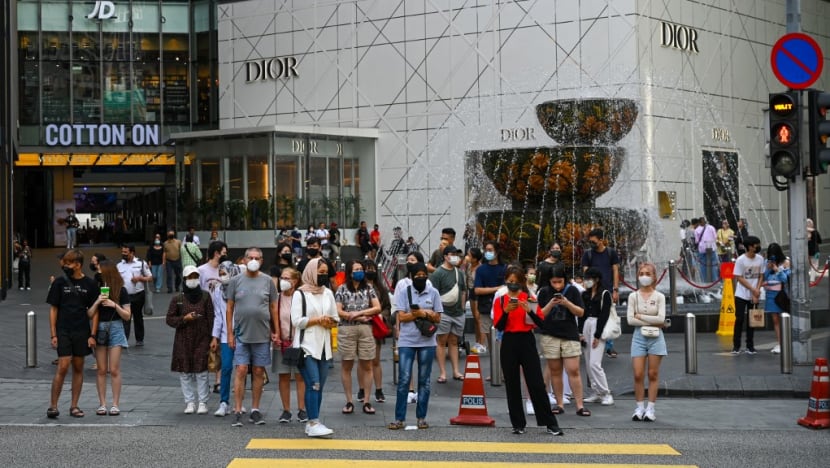 KUALA LUMPUR, BANGKOK: Malaysia and Thailand have jumped onto the global bandwagon of wooing foreigners to live and invest in their countries to give their economies a boost.
Both Southeast Asian nations launched similar initiatives earlier this month. Malaysia launched a new premium visa programme, or PVIP, while Thailand introduced a long-term resident visa for not only highly skilled talents or remote workers, but also wealthy retirees and the so-called "global citizens".
While Malaysia's efforts come amid a strong economic forecast, Thailand's economy is still recovering at a slower rate than the government hoped. Record inflation there and a weak currency are threatening to make Thailand the slowest growing economy in Southeast Asia this year.
Malaysian Home Affairs Minister Hamzah Zainuddin said that his ministry is confident that the PVIP can attract more foreign direct investment that will strengthen the economy and increase job opportunities for locals.
The programme is open to individuals with an offshore annual income of more than US$100,000. They must also have at least US$218,000 in their bank accounts and pay a one-time fee of about US$44,000 as well as US$22,000 per dependent.
The Home Affairs Ministry is targeting at least 1,000 participants in the first year of the programme. These participants are expected to generate around US$43 million in revenue for Malaysia, as well as some US$218 million in fixed savings.
Malaysian business leaders CNA spoke to said that such a programme could be a lucrative source of revenue from abroad but pointed out that the current PVIP framework lacks concrete measures to attract premium investors.
The scheme will work because the applicants who succeed will spend money in the country, and if they bring along their families, there will be a trickle-down effect on the economy, said Mr Shaun Cheah, executive director of the Malaysian International Chamber of Commerce and Industry.
"It's a long-term visa, it's 20 years, and they (participants) will invest in businesses here too. On top of that, it's also the talent and the know-how that they bring to the economy too," he said.
POTENTIAL ISSUES WITH MALAYSIA'S PROGRAMME
Mr Cheah noted that Malaysia remains as one of the more attractive places for investments. However, he asked if those with passive income such as celebrities, artists and investors will find Malaysia to be a place where they can reasonably get high returns.
"Some of the conditions (of the programme) are that they have to put in some funds in this country and with the weakening foreign exchange, that means they will erode the value of their funds parked in Malaysia," he said.
"Malaysia will have to continue to send this business friendly, open attitude towards investors."
However, there are aspects of the programme that require clarity, he said.
"What are the areas that they can actually invest in? The PVIP also allows the person to work. Are there any restricted employment that they can go into?" he asked.
Dr Carmelo Ferlito, chief executive of the Centre for Market Education, said that he is skeptical of the concept of residencies leading to investments.
"I think that it is like mixing up two different categories or approaching it from probably the wrong angle. Investments are brought in by businesses, not necessarily by wealthy people," he said.
"I think that this concept may be misleading in the sense that a wealthy individual brings in spending, consumption – definitely. But investments – not necessarily. Instead, investments are brought in by businesses, by companies, by firms."
He said that if the final target is to attract businesses to promote growth, then the country should design schemes for companies and include facilitations for individuals instead of targeting individuals who are not necessarily investors.
Dr Ferlito noted that Malaysia has a good infrastructure system and talented workers who have a good command of English.
"There is a space to do investments also in agriculture or in manufacturing, which you may struggle to find, for example, in Singapore. So, this is where I think Malaysia should benchmark itself," he said.
THAILAND'S NEW VISA 
Meanwhile, under Thailand's new visa, applicants must either have US$80,000 in annual income or half as much if they hold a Master's degree relevant to their profession, or in some cases, an existing investment of up to US$500,000.
In exchange, a 10-year long-term resident visa awaits, including a work permit and a 17 per cent personal income tax - almost half of what others in a similar income bracket would pay.
With the long-term resident visa scheme, the Thai government wants to make sure that those wealthy foreigners who visit Thailand will eventually make the country their second home.
Deputy secretary-general of the Thailand Board of Investment Narit Therdsteerasukdi said the COVID-19 pandemic brought to the fore the reality that the country can no longer rely on short-term mass tourism.
"We have to restructure our tourism portfolio by attracting high potential foreigners to come to live, invest and work in Thailand for the long term, which will help stimulate domestic spending and generate sustainable income for the country," he said.
While talks of modernising Thailand's economy to focus on technology and knowledge-based industries such as electric vehicles have been ongoing, there is a push to tap into the global supply of talent matching those fields.
Thailand is also looking to wealthy pensioners to participate in its visa scheme, given the wealth and experience they can offer.
A month into the new scheme, wealthy pensioners have so far formed the majority of the new applicants - most of them from China and the United States.
Chair of the Joint Foreign Chambers of Commerce in Thailand, Vibeke Lyssand Leirvag, told CNA that pensioners are a segment that can create opportunities and allow Thailand to retain the talents it already has.
Early retirees or those who may not want to live in Thailand the entire time - just part of the year - are also potential participants.
"(Knowledge from pensioners) can be shared with the local businesses. And particularly, I would say for the SMEs, this can be very important," she said.
You may also be interested in: