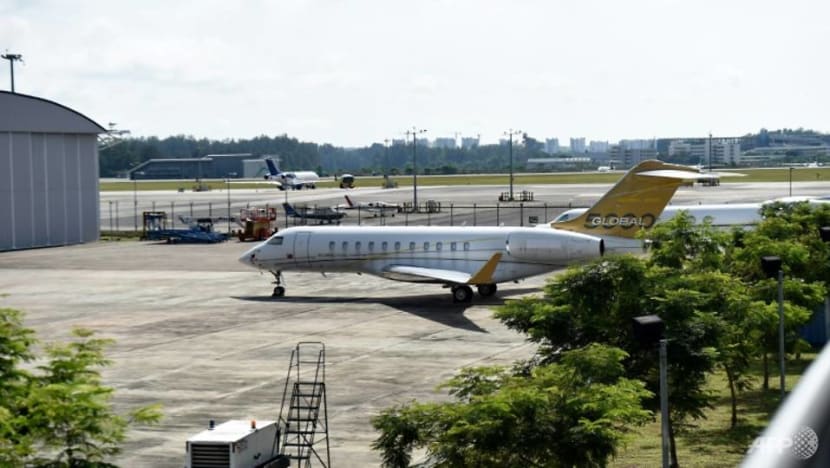 KUALA LUMPUR: Malaysia will strive to prove that the private aircraft owned by businessman Low Taek Jho or Jho Low was bought with money stolen from the country, Prime Minister Mahathir Mohamad said on Thursday (Aug 16). 
Dr Mahathir said it was important that this matter was addressed first before the aircraft, now in Singapore, was brought to the country.
"We have to establish that the jet was bought with stolen money. If he (Jho Low) had stolen money from Malaysia, then the jet is ours, just like the boat (Equanimity)," he said to reporters at the opening of the Cardiac Vascular Sentral Kuala Lumpur, one of the region's first private cardiac and vascular specialist hospitals. 
Dr Mahathir had said previously that Malaysia was in talks with Singapore to bring the plane to Malaysia.
The Bombardier Global 5000 aircraft, estimated to cost US$35 million was allegedly bought with money belonging to 1Malaysia Development Berhad (1MDB)
It is now reportedly stationed at a hangar at the Seletar Aerospace Park in Singapore.
The Equanimity superyacht, which Indonesia seized and handed to Malaysia, arrived at Port Klang on Aug 7. It is also linked to the 1MDB scandal.