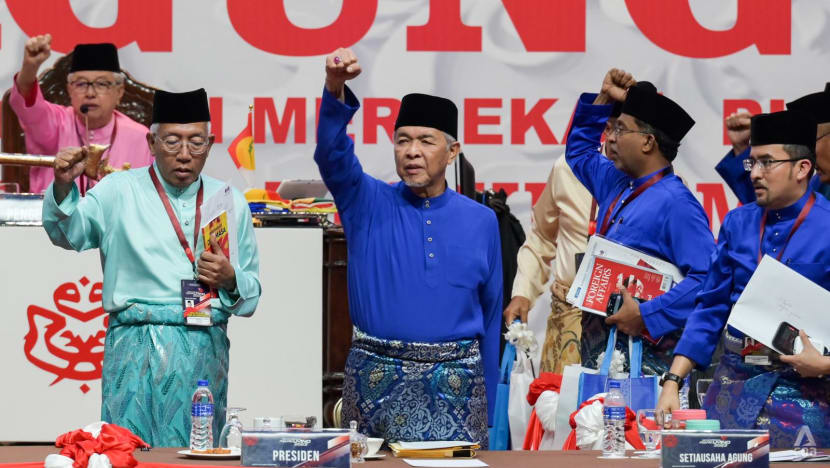 KUALA LUMPUR: The United Malays National Organisation (UMNO) is open to taking back members that have appealed their suspension or expulsion from the party, said its president Ahmad Zahid Hamidi.
He said that UMNO's disciplinary board would evaluate the appeals of these members before it is brought to the party's supreme council to be finalised.
"The supreme council is very open to the recommendations made by the disciplinary board on members who have appealed the disciplinary action taken against them," Ahmad Zahid said during his wrap-up speech at the end of UMNO's general assembly on Saturday (Jun 10).  
Among those who were expelled from the party after the 15th general elections were former health minister Khairy Jamaluddin and former supreme council member Noh Omar.
Those who were suspended for six years include former vice-president Hishammuddin Hussein and former information chief Shahril Hamdan. 
Ahmad Zahid on Saturday said that the action of party members after being dealt with disciplinary action by UMNO would show their love for the party.
"We want to see their actions, whether they are truly party men or enemies from within. If they are truly party men, they won't go crowing all over the place," said Ahmad Zahid, without mentioning any names. 
Among members who have been ousted from UMNO, Mr Khairy has been critical of the party's leadership.
Following his sacking from the party in January, Mr Khairy said he may consider rejoining the party in the future if there is a change in leadership. 
More recently, Mr Khairy said that UMNO might be "wiped out" in the upcoming state elections due to be held by August.
He had replied in a comment on an Instagram post uploaded by Mr Hishammuddin, where the latter criticised two UMNO leaders for their "sarcastic invitation" of suspended and sacked members to the UMNO general assembly.
At a press conference after the UMNO general assembly, Ahmad Zahid said that the party had received "many" appeals from members who had been suspended but he did not reveal their numbers. 
He said, however, that he had not received any appeals from those who had been expelled from the party.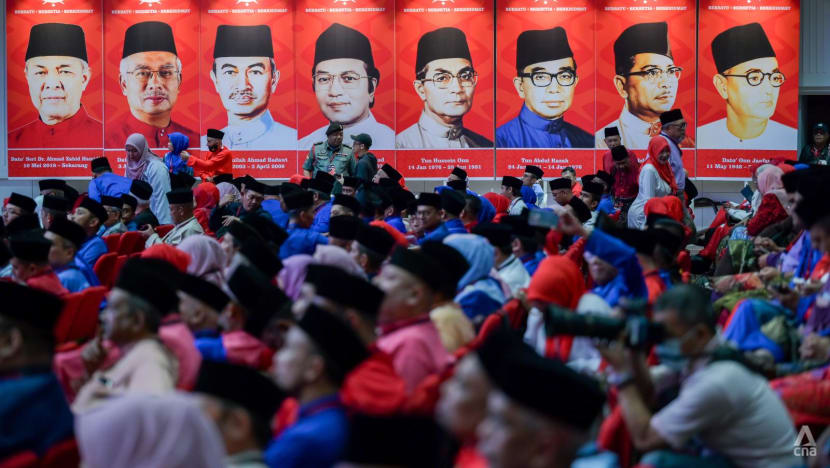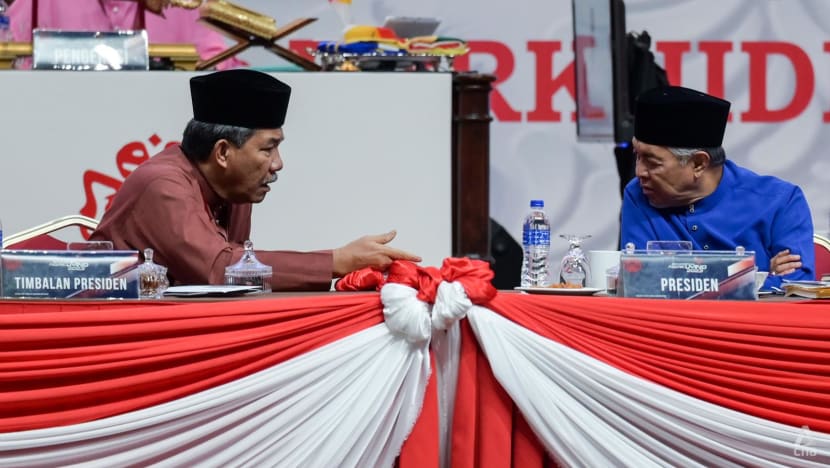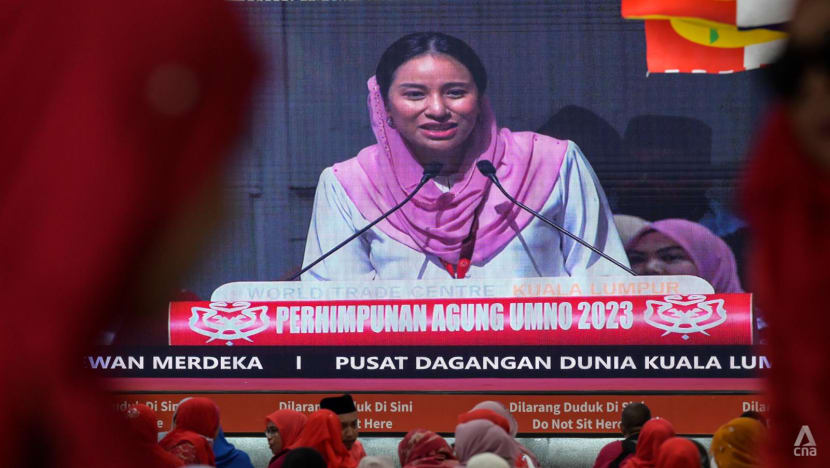 ZAHID HAD MEETING WITH NAJIB IN PRISON 
Ahmad Zahid, who is also Malaysia's deputy prime minister, said during his speech that he had recently met with former prime minister Najib Razak at the Kajang prison for one-and-a-half hours, where they had breakfast together.
He did not reveal what was discussed at the meeting but said that the party's supreme council was committed to ensuring justice for Najib.
Najib became the first Malaysian premier to be imprisoned after Malaysia's Federal Court in August last year upheld a guilty verdict and a 12-year prison sentence handed down to him by a lower court.
Najib, 69, can no longer challenge the conviction in court, but he has applied for a royal pardon which if successful could see him released without serving the full 12-year prison term.
Ahmad Zahid also said that after Najib's imprisonment, three of his children had shown up at the UMNO general assembly. 
"God-willing, there will be more 'Najibs' who will be present on stage in the future to continue his struggles," said Ahmad Zahid.
On the upcoming state elections in six states, Ahmad Zahid said that seat negotiations are in their final stages.
He said that once parties in the Barisan Nasional (BN) coalition finalise their seat negotiations among themselves, they would meet with Pakatan Harapan (PH). 
UMNO is part of the BN coalition which won 30 of the 178 seats they contested during the elections. UMNO has 26 seats. 
"There will be no negotiations among parties but between coalitions. It should be done by the end of this month, depending on the availability of Prime Minister Anwar Ibrahim," said Ahmad Zahid.
After the last general election resulted in a hung parliament, Barisan Nasional became part of the unity government led by PH, together with Gabungan Parti Sarawak (GPS), Gabungan Rakyat Sabah (GRS) and Parti Warisan.
PH chairman Anwar Ibrahim was sworn in as prime minister on Nov 24 last year.