Success of Malaysia's unity government crucial for UMNO's survival, says party's deputy president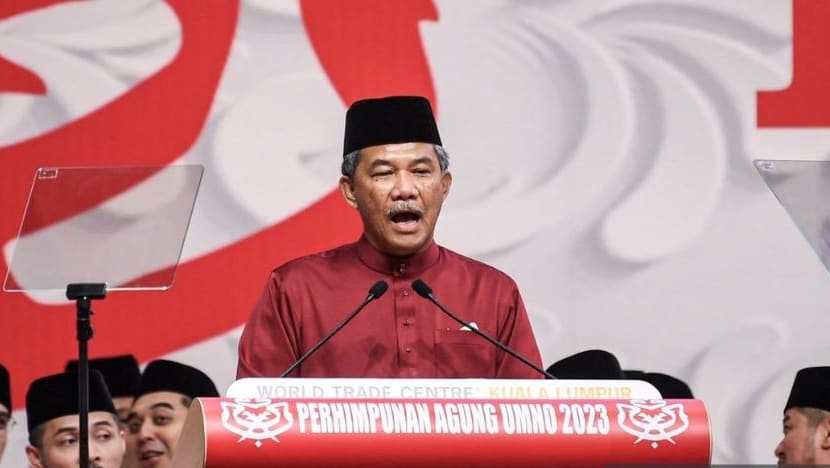 KUALA LUMPUR: The United Malays National Organisation (UMNO) has to ensure Malaysia's unity government is a success so that the party can survive, said the party's deputy president Mohamad Hasan on Wednesday (Jun 7).
He said that the party had suffered its second loss in a row at the polls after winning the country's first 13 general elections.
"The total popular vote of Barisan Nasional (BN) was only 3.65 million, or 23 per cent of the total votes. Not even a quarter of the overall votes, where Barisan contested in 178 seats," he said during the opening of the Wanita, Youth and Puteri meetings on Wednesday night.
UMNO is part of the BN coalition that includes the Malaysian Chinese Association (MCA) and the Malaysian Indian Congress (MIC).
Mr Hasan said that they failed to gain the trust of the 5.8 million new voters in the last election while there was not much difference between the number of votes for the coalition in the 14th and 15th general elections. 
"What is the meaning of all these numbers? It means we must accept and live with the fact that we lost badly," he said.
"Therefore, based on the reality and our position, the leadership decided on a political partnership, to form a unity government with Pakatan Harapan (PH)," he added.
"Because we realised how little influence we have in the eyes of voters. And for UMNO's survival, we must find a way to be part of the government."
Mr Hasan said that the party decided to heed the king's orders for all parties to work together regardless of their ideologies and to form a unity government.
"Indeed, God's plan is better. With only 30 seats, BN was decisive in deciding the legitimacy of the government," he said.
"UMNO's representatives in the Cabinet were given the trust to lead various important ministries.
"Therefore, it is very important for UMNO to defend this unity government. Because we were the answer to the country's political confusion at that time."
After the last general election resulted in a hung parliament, Barisan Nasional became part of the unity government led by PH, together with Gabungan Parti Sarawak (GPS), Gabungan Rakyat Sabah (GRS) and Parti Warisan. PH chairman Anwar Ibrahim was sworn in as prime minister on Nov 24 last year.
Mr Hasan said there would be implications for the party if it did not perform well or if it caused problems for the government.
"Who else will believe in UMNO after this if we fail the government? Not only us, but this would disappoint the king that we love. People would also be sick of our political drama. The voters would also punish UMNO and we wouldn't be able to rise up again," he said.
UMNO NEEDS TO MOVE ON FROM NARROW POLITICAL THINKING
Mr Hasan said that UMNO was undergoing an important "political experiment" and that it was "business as unusual" for the party. As such, it has to explore new paths.
"A more progressive path, a more modern approach – more contemporary. Cooperate with new partners with different perspectives for the sake of a progressive, peaceful, and stable country.
"Meaning, we must move forward from this point. Open space for collaboration," he said, adding that UMNO needs to distance itself from narrow political thinking.
Mr Hasan said that the party cannot live in denial anymore after their huge losses and said it may not recover if they were caught in a blame game.
"The fate and future of UMNO is our business. No one can change the fate of UMNO except us," he said.
Earlier in the day, UMNO president Ahmad Zahid Hamidi said he told party members to accept that the party is no longer the dominant political force it once was in Malaysia.
"We are in the era of the unity government, and we are part of the unity government. We are not dominant, and we must recognise this fact.
"Therefore, the six state elections necessitate our hard work. We should win. There is no use feeling strongly about it when the actual result is disappointing," he was quoted as saying by Malay Mail.
A total of 6,341 delegates are expected to attend the party's assembly this year from Jun 7 to Jun 10. 
The upcoming state elections in Malaysia will be held in six states – Kedah, Kelantan, Negeri Sembilan, Penang, Selangor and Terengganu – and are expected to be called by August.