Malaysia's Pejuang party applies to join Perikatan Nasional coalition
Pejuang was founded by former prime minister Mahathir Mohamad, who has since joined little-known Parti Bumiputera Perkasa Malaysia.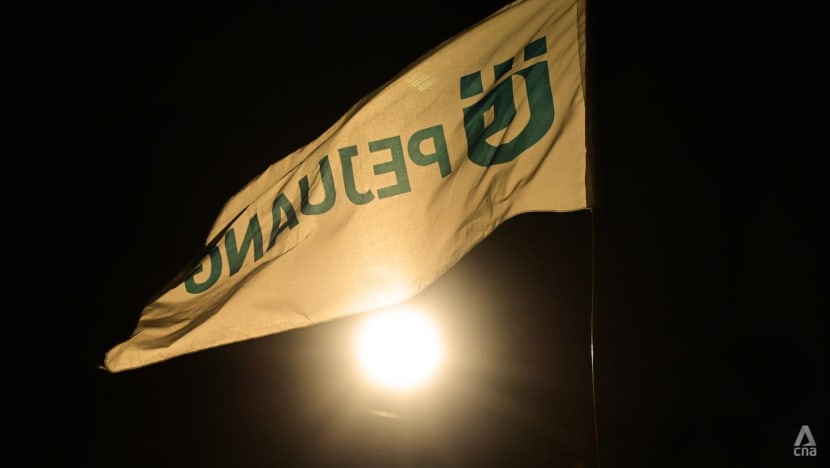 KUALA LUMPUR: Months after a disastrous showing at the 15th general election (GE15), Parti Pejuang Tanah Air (Pejuang) has applied to join Perikatan Nasional (PN) as a component party.
Pejuang president Mukhriz Mahathir said that he had sent a letter to PN chairman Muhyiddin Yassin after the party's central executive council had conducted reviews and evaluated all its options of political cooperations.
In a statement on Thursday (March 2), Mr Mukhriz said that the council had decided that an electoral pact was not viable for the sole purpose of avoiding clashes in contested seats, especially if both parties used different logos.
"It is more beneficial for all parties if Pejuang joins PN and uses the PN logo.
"Of course, this means that Pejuang's agreement with the PN is not limited to the state elections that will take place in June 2023, but also for the long term. 
"Pejuang's application to be a member of PN is to ensure that there is no split in the Malay vote in the upcoming election," he said, adding that he hoped for a positive response from PN's top leadership.
PN, which comprises Parti Pribumi Bersatu Malaysia (Bersatu), Parti Islam Se-Malaysia (PAS), and Parti Gerakan Rakyat Malaysia (Gerakan) won 74 seats during GE15 in November last year. 
The latest development comes after its founder and former chairman Dr Mahathir Mohamad quit Pejuang and joined the little-known Parti Bumiputera Perkasa Malaysia.
Last week, Bersatu secretary-general Hamzah Zainudin criticised Mr Mukhriz's move in consulting both PN and Pakatan Harapan (PH) to cooperate in the coming state elections. 
The New Straits Times quoted Mr Hamzah as saying that Mr Mukhriz was desperate to look for a seat in order to ensure the continuation of his career in politics. 
It was reported that Mr Mukhriz had held talks with PAS top leadership recently on the possible cooperation between their two parties.   
Mr Mukhriz, a former chief minister of Kedah is the son of Dr Mahathir who had two stints as the prime minister of Malaysia.  
Pejuang was formed in the aftermath of the Sheraton Move that saw Bersatu leave PH in Feb 2020, causing the coalition to be ousted from the federal government.
Dr Mahathir was later sacked from Bersatu and set up Pejuang in Aug 2020.
In GE15, the party lost all their deposits in the 115 parliamentary seats it contested, including the Langkawi seat which was contested by Dr Mahathir.    
Six states - Selangor, Negeri Sembilan, Penang, Kedah, Kelantan and Terengganu - have to hold elections by this year.
It has been reported that the states have reached an understanding to dissolve their respective assemblies in the last two weeks of June.