Rush for rare earth minerals in Southeast Asia compounding dangers for region's environmental defenders: Report
The report by international non-governmental organisation Global Witness also said 177 land and environmental defenders were killed globally in 2022, including 16 in Asia.
BANGKOK: An unprecedented rush to extract rare earth minerals and metals throughout Southeast Asia is contributing to the risks of death or intimidation for land and environment defenders in the region, according to a new report.
These resources, critical for the development of so-called green infrastructure like renewable energy sources and electric vehicles, are being prioritised for extraction by governments and companies at a rapid rate, jeopardising the safety of those standing in their way, the annual report by international non-governmental organisation Global Witness found.
It found that "the impacts of competitive global markets at the local level invokes legacies of colonial extraction across the region" though it did not elaborate or provide statistics on which industry conflicts are directly responsible for which attacks.
But it gave examples, such as how in Myanmar, "supply chains for rare earths are poorly understood and riven with environmental abuse and human exploitation".
Global Witness made these remarks in a report where the group and its partners documented the killings of 16 land and environmental defenders in Asia in 2022. Those were among 177 killings throughout the world last year - an average of one every other day.

Although the number was slightly lower than in 2021 - when there were 200 recorded killings - researchers said it was not a reflection of improved conditions or rights for defenders and their communities.
Non-lethal tactics such as intimidation and harassment, criminalisation and digital attacks are widespread tactics used against those defending the environment, the report found.
"We know that our statistics on killings are unlikely to represent the true scale of threats. There's this whole range of reprisals that normal people were confronted with, and killings reflect the sharp end of this spectrum," said Ms Rachel Cox, a campaign leader on Land and Environmental Defenders at Global Witness.
The Philippines remained the most dangerous country in Asia, following another 11 deaths in 2022. Since 2012 - the period in which the NGO has maintained records - the country has recorded a total of 281 killings of land and environmental defenders, the third highest in the world behind only Colombia and Brazil.

India (81 killings), Indonesia (17), Thailand (13) and Cambodia (10) also feature prominently on that list over the 11-year period. Globally, Global Witness has recorded a total of 1,910 killings.
The numbers are most likely an undercount in Southeast Asia, due to an ongoing lack of transparency and difficulty in accessing information about cases.
The majority of the 18 countries where killings have occurred since 2012 are rated as "closed" or "repressed" environments, according to civil space watchdog CIVICUS.
"Underlying attacks are a whole range of threats to civic space, threats to freedom of the press, restrictions on freedom of assembly and the inability for people to protest," Ms Cox told CNA.
"This can make it very difficult for us to collect data, but also for defenders to speak out."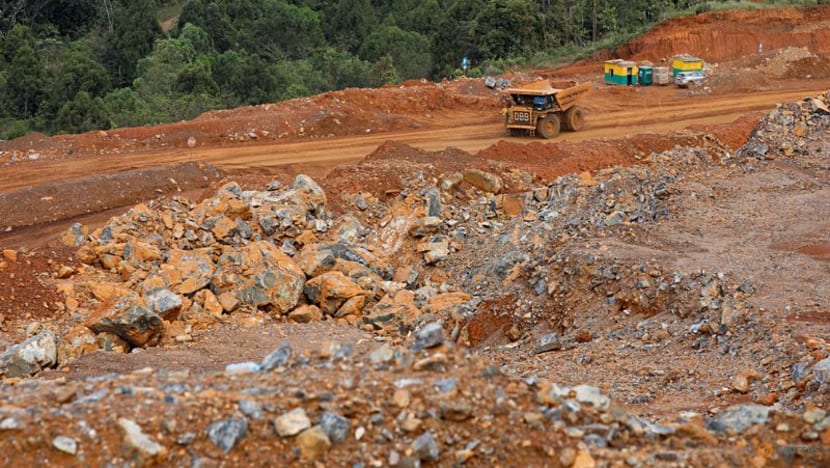 UNWITTING CONFLICT
The Philippines, Indonesia and Vietnam are three central players in a regional resources boom for metals like lithium, nickel and copper - all critical in the production of a range of clean-energy components and batteries. 
The COVID-19 pandemic, conflict in Ukraine and a global race for emissions-reducing technologies have all contributed to booming opportunities. Demand and prices of these commodities have soared.

Based on analysis by McKinsey & Company, the prices for base metals such as nickel and copper increased by 80 to 120 percent between 2021 and early 2023.

Speedening extraction has become a priority, while developing downstream processing of copper, gold, nickel, iron ore, and zinc could add US$4-5 billion of potential value to countries in Southeast Asia, based on McKinsey's findings.

"What does that mean for communities who have been sitting on top of these deposits without knowing it for so long? Suddenly, people are interested in their land," said Mr Jon Bonifacio, the national coordinator for the Philippines-based Kalikasan People's Network for the Environment.
One-third of the killings in the Philippines since 2012 have been linked to opposition to the mining sector, the Global Witness report found. While the country had previously banned new mining, that restriction was lifted by the previous president Rodrigo Duterte in 2021.
"Even if we shift towards renewable energy, it's not necessarily automatically sustainable. We have to be very conscious about what communities are impacted, how they are included in the renewable energy transition and make sure these kinds of attacks are prevented at all costs," he said.
Ms Cox said that the nature of land defending means it is often ordinary people dragged into conflict with powerful adversaries.

"These are people who are parents, community leaders, indigenous peoples, lawyers, journalists, and the role that they play in raising concerns about environmental damage, climate change or land grabs is often driven by the arrival of corporate interests or government decisions that they often haven't been consulted on," she said.

"So, they come to the role as land environmental defenders, often unwillingly, often without any real sense that that is what they're doing." 
BECOMING TARGETS
Without resources or protections, defenders can find themselves the victims of "lawfare" carried out by governments, who can weaponise legislation to silence opponents. 
In the Philippines, for example, defenders can be "red-tagged" by security forces, national police or government officials - essentially accusing activists of communist insurgency - in an effort to quash their opposition to projects.
Mr Bonifacio said that state institutions, corporations and social media giants needed to be held to account for their role in causing or enabling violence against citizens.
He cited an ongoing troubling case of two young female activists - both university students - abducted by unidentified men while attempting a community visit related to land reclamation on Manila Bay on Sep 2. Authorities were yet to confirm if they had the pair in custody.
"People are on the frontlines doing such incredible work. And you can't help but be inspired by their work. But then they're actually the very people who are also being killed, being attacked or harassed and arrested," he said.
"It starts with trying to break that culture of impunity, holding people accountable and really taking these concrete actions, legislation or whatnot, to protect our environmental defenders, and actively recognise the crisis at hand."
A bill in the Philippines seeking to protect human rights defenders and punish intimidation or violence against them was approved at the committee level at the House of Representatives in February. 
In response, a government taskforce labelled the potential bill a "grave, vicious, and insidious threat against the Philippines' democratic way of life", and it has yet to be enacted into law.
In Indonesia, where 17 defenders were documented to have been killed since 2012, amendments to the Criminal Code last year were criticised by experts and activists for having the potential to weaken environmental protections and enable the persecution of land defenders.
Under the provisions, companies have to be proved to be violating certain laws before they can be prosecuted for environmental crimes, requiring a higher burden of proof than before for anyone taking action against polluters.
The code, which is not slated to be fully enacted until 2025 and can be legally challenged, also reduces sanctions for environmental crimes and makes it a criminal offence to criticise the president, and potentially therefore, public works projects.

In Vietnam, five high-profile climate activists have been jailed over the past two years for tax evasion, charges that their supporters have said are politically motivated. 
"With environmental defenders and rights activists being criminalised in Vietnam, there are serious concerns that civil society is effectively being excluded from deliberations around the energy transition," the report stated.
In other parts of the world, other possible solutions are afoot, including the appointment of the first
United Nations
Special Rapporteur on Environmental Defenders, to which members of the public can launch complaints.

It is the first international mechanism in the world designed to protect defenders across the globe.
Additionally, the European Union is currently negotiating legislation that would require large companies to conduct due diligence on their business activities globally.