KUCHING: The Gabungan Parti Sarawak (GPS) coalition coasted to a landslide victory in Sarawak's 12th state election on Saturday (Dec 18), winning 75 of 82 seats in the state legislature.
Opposition party Parti Sarawak Bersatu (PSB) won four seats while the Democratic Action Party (DAP) won two seats, according to the Election Commission (EC).  
As of midnight, the result of one seat has yet to be announced.  
A total of 349 candidates had contested the election that was delayed because of the COVID-19 pandemic.
This was the first time that GPS contested in an election under this name and its own logo.
Its four component parties - Parti Pesaka Bumiputera Bersatu (PBB), Parti Rakyat Sarawak (PRS), Progressive Democratic Party (PDP) and Sarawak United People's Party (SUPP) - were part of the Barisan Nasional (BN) coalition, but left BN to form GPS after BN's defeat in the last general election.   
BN had always held at least a two-thirds majority in the Sarawak state assembly.
The election turnout as of 4pm was 55 per cent, said the EC.
In his victory speech on Saturday night, GPS chairman and caretaker chief minister Abang Johari Tun Openg said that the election victory was for all Sarawakians and that it ensured equal status with the people of peninsular Malaysia.
"The voters have given the signal that political stability was important for them to continue economic development and to implement social policies that prioritised the people," he said at the Borneo Convention Centre Kuching. The 71-year-old was flanked by other GPS leaders on stage. 
He was sworn in as chief minister on late Saturday night.
Mr Abang Johari won the Gedong seat, polling 3,607 votes while his nearest challenger Mr Mohamad Sofian Fariz from PSB won 703 votes.
This was the first time that Mr Abang Johari stood in the ward. Previously he had held the Satok seat for nine terms since 1981.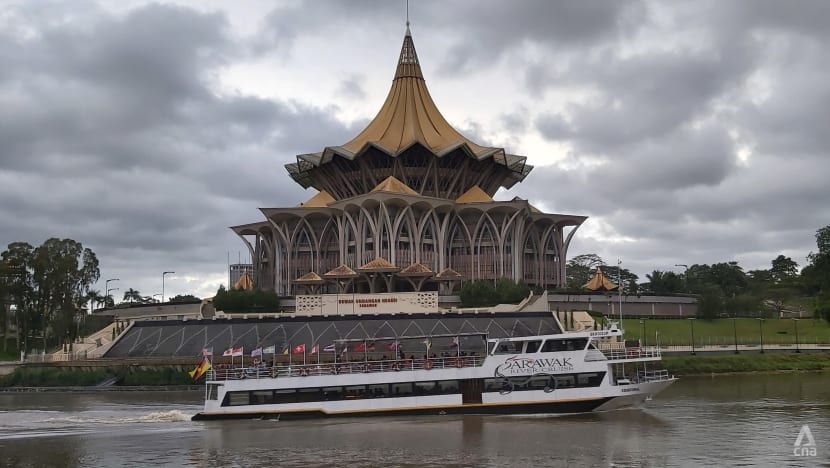 Sarawak is the only state that holds its state election separately from the general election.
The Sarawak state assembly was originally set to dissolve on Jun 7 this year, since the last state election took place in June 2016.
The dissolution was delayed after a nationwide state of emergency was proclaimed on Jan 12 to prevent the spread of COVID-19.
After the nationwide emergency expired on Aug 1, a Sarawak-specific emergency proclamation was promulgated on Aug 2. It was set to last until Feb 2, 2022.
Mr Abang Johari had, however, advised Governor Abdul Taib Mahmud to seek the king's consent for Sarawak's state of emergency to end earlier.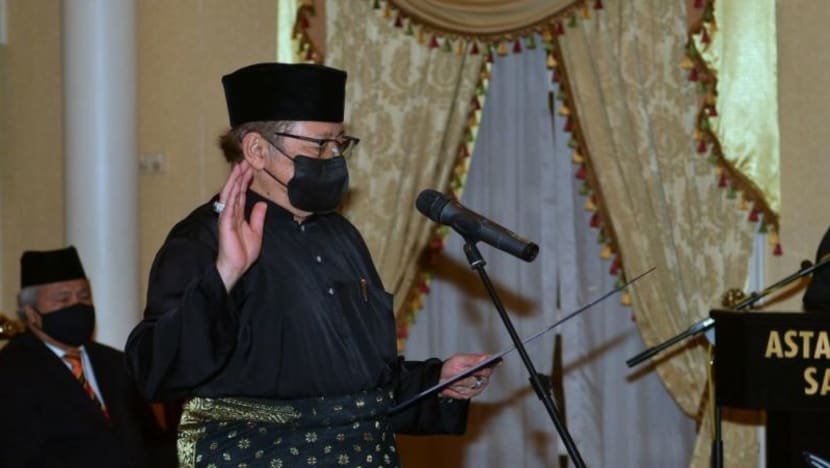 HOW THE OPPOSITION HEAVYWEIGHTS FARED
PSB president Wong Soon Koh succeeded in defending his Bawang Assan seat, garnering 5,952 votes while his closest challenger Mr Robert Lau Hui Yew of GPS garnered 5,039 votes.  
PSB, which was said to be the strongest opposition party altogether won four seats of the 70 it contested.
Former Malaysian Works Minister Baru Bian who contested under PSB managed to retain his Ba Kalalan seat. He contested under the Parti Keadilan Rakyat (PKR) flag previously.
He polled 2,687 votes while his closest challenger Sam Laya of GPS polled 2,007 votes.  
DAP Sarawak chairman Chong Chieng Jen retained the Padungan seat, polling 4,686 votes compared to 3,488 votes obtained by Mr Wee Hong Seng of GPS.    
Dr Kelvin Yii of DAP failed in his bid to unseat incumbent Dr Sim Kui Hian in the Batu Kawah seat, polling 2,434 votes against Dr Sim's 7,827 votes.
Dr Sim, who is SUPP president, is the incumbent local government and housing minister of Sarawak.